True Beauty Lives within Natural Stone
Statement-making pieces can be found at Bella Pietra Design.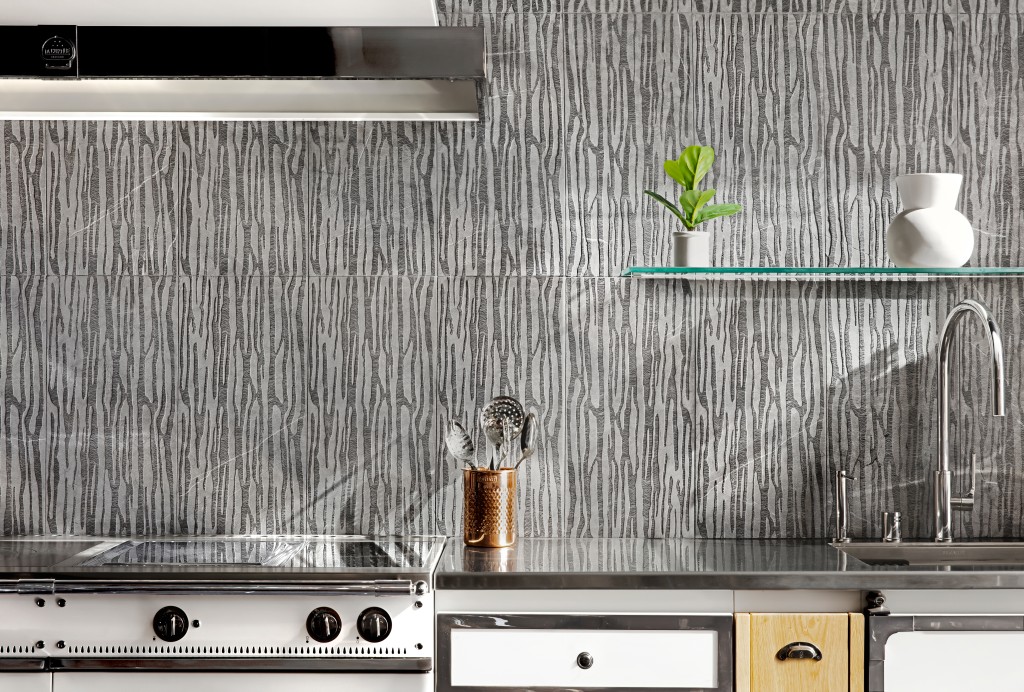 Natural stone has been used as a building material for thousands of years and for good reason. It's durable, made to last and beautiful too. So why are some homeowners hesitant to use it in their homes?
Many believe that natural stone is too hard to take care of considering its high price point, says Meagan Jensen of Bella Pietra Design. However, taking care of natural stone isn't as hard as it might seem, she says, and once you understand the maintenance, you can revel in its beauty.
"Natural stone stands out because it's unique," says Jensen. Every stone is one of a kind, allowing you to create a distinct and timeless look in your abode. With natural stone, she says, you're able to take old-world looks and really modernize them. "Even if you have the exact same stone as your neighbor, it's not going to look the same. It's always going to be a one-of-a-kind install."
To clean and care for natural stone, Jensen recommends using a good commercial-grade sealer that's water soluble and a cleaner that is nonabrasive and doesn't contain acids, such as vinegar. Brands such as Artistic Tile usually include spec sheets with their products, along with additional maintenance tips.
Natural stone can be used beyond countertops too. Homeowners can have some fun in the living room with a statement wall made of stone. Or go with a kitchen backsplash made of stone, or even stone floors. The possibilities are endless. "For those more hesitant of their natural stone etching and staining, the wall is a perfect application for it," says Jensen.
At Bella Pietra Design's Honolulu showroom, customers can explore a world of stones, with globally sourced marble, granite, travertine, limestone and so much more. Visit the website for more details, give the place a call at (808) 587-7779 or stop by the showroom today: 560 N. Nimitz Highway, Suite 107A, Honolulu, Oahu.