We've Got You Covered with These Rug Cleaning Methods
Run with these ideas.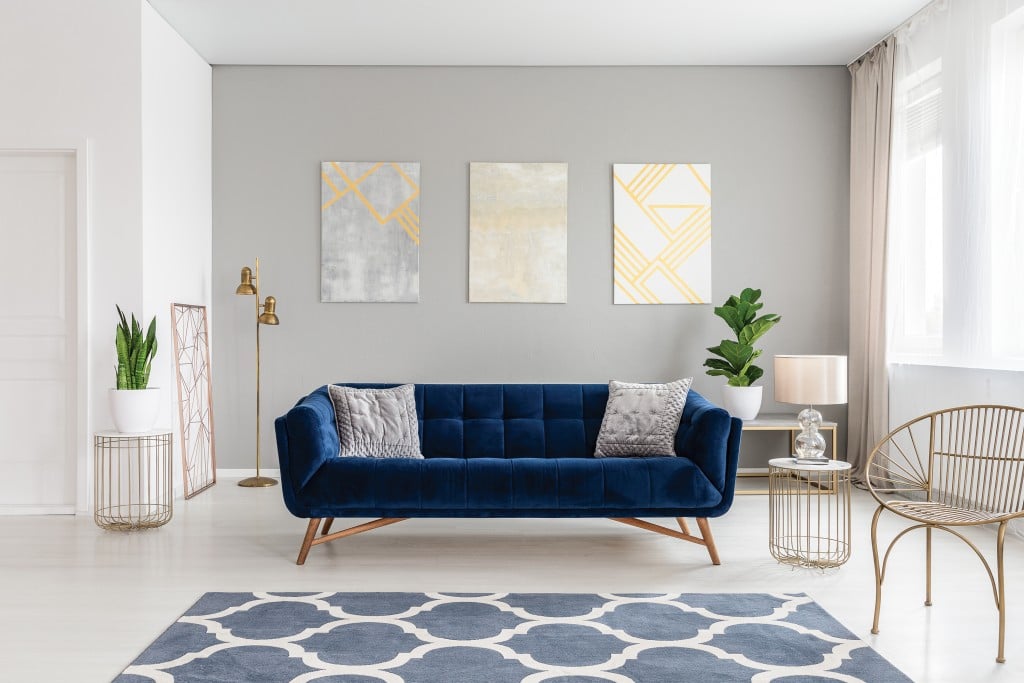 Finding a good area rug is an investment. Once you've found the right one and the right place for it, be sure to properly care for it to ensure it lasts for years to come.
Surface Shield
If you have a rug, rug pads are a must-have, whether you're placing it on carpet, hardwood or any other surface. A good quality rug pad also serves as a protective buffer to prevent damage to the flooring underneath. "Using an area rug cushion should help minimize movement of the carpet," says Glen Takahashi of American Floor & Home. "Without cushion over solid surfaces such as ceramic or vinyl, a two-way tape will help keep the rug in place."
Long Live
Keeping your rug in a bright and sunlit room will cause fading. To prevent this, you can use blinds or drapes to block direct sunlight, or you can consider rotating your rug annually to reduce uneven wear. Avoid creating depressions in your rug from heavy furniture by stocking up on furniture coasters.

In the Know
Don't let the rug be pulled out from under you. Make sure you understand how to treat and care for area rugs based on their material. Here are a few tips and tricks to keep in mind:
Cotton

rugs can be machine-washed on gentle in warm water with mild detergent — if they're small enough to fit in the washer. Check the care instructions for your specific rug before turning on the machine.
Jute

, on the other hand, is not water-resistant, so you wouldn't want to place it in an area with a lot of moisture. Most stains can be blotted out with a dry cloth if you get to them fast enough. For stubborn stains, you may need to hire a professional cleaning service.
Polypropylene and polyester

are ideal for households with pets as they're stain- and fade-resistant and made of shed-free fibers.
Viscose

is similar to jute. It should never be placed in a high traffic area or where it's moist; stains can be removed by blotting with a dry cloth. It is recommended to scrape solids with a dull knife or nail file. Also, consider hiring a professional cleaner for any major issues.
Wool

requires a common wool cleaning detergent. For stains, absorb as much liquid as possible before applying the cleaning solution.

Squeaky Clean
For additional cleansing, American Floor & Home offers two solutions to help keep your area rugs fresh and bright. "Our Resista Floor and Rug Maintenance program can help with stain/spot removals and our Dry Carpet Cleaning Kit will help with soiling of the area rugs," shares Daniel Arita of American Floor & Home. "The Dry Carpet Cleaning Kit consists of a pre-mist spray that loosens the soil and oil on the carpet fibers, then it has a powder that you sprinkle over the carpet to help soak up the oil and soiling, then you lightly brush the powder and let it sit for 30 minutes. After 30 minutes you vacuum the powder, and your area rug will look brand-new and smell fresh."
Did You Know?
Along with carrying cleaning supplies and appliances, American Floor & Home now offers whole-home renovation services.