What You Need to Know About Building Permits
Success in planning your next project starts here.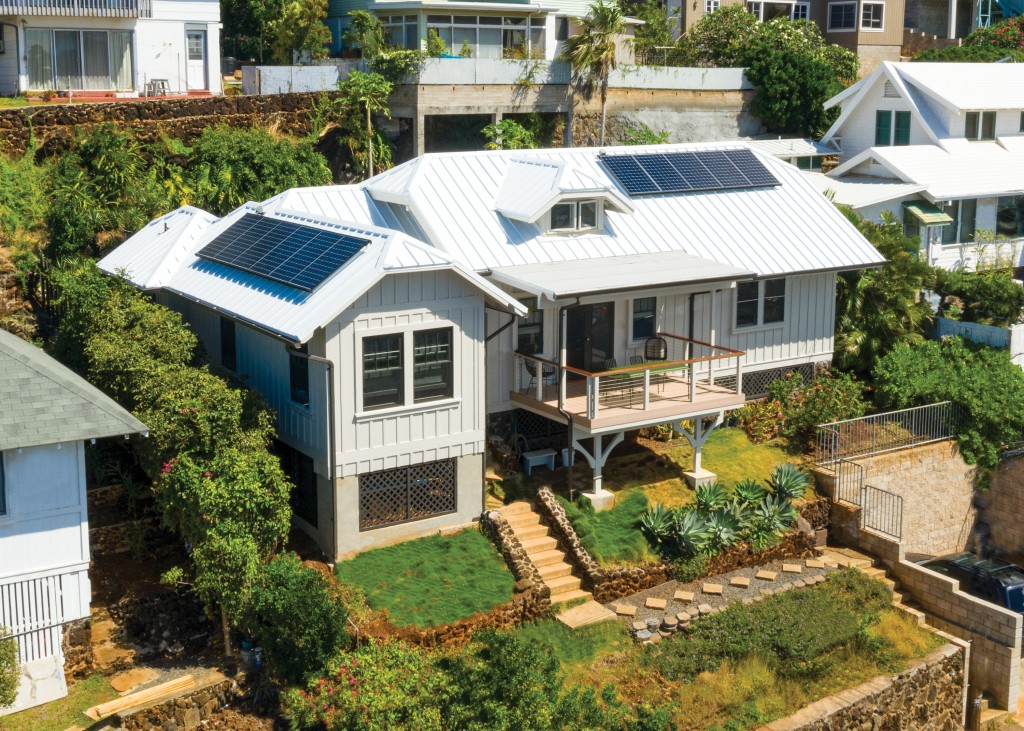 A lot of planning goes into any home renovation. Before bringing your dreams of larger projects to life, think logistically and start with the basics like seeing whether or not you need a building permit. Here are four essential things you need to know before getting started.
For Starters, What is a Building Permit?
It's important to know that building permits are issued by the Department of Planning and Permitting and serve two primary functions.
First, they ensure "that proper planning has gone into … the work to be performed" and that the work "conforms to all applicable building codes, zoning and land use ordinances," shares Marshall Hickox of Homeworks Construction, a full-service design-build firm. And when applicable, the permit ensures that sewer capacity is adequate and that the Fire Department has access to the site. "Secondly, it formally starts the inspections process that includes but is not limited to: erosion and sediment control, also known as BMPs or best management practices; building inspections; plumbing inspections; electrical inspections; as well as various special inspections when called for on the permit, such as fire sprinkler inspections, welding, AC ducting (and) building pressure testing."
The issuance of a building permit means that you have the city's formal approval to start your project, he adds.
When it's Required (or Not)
According to Hickox and the DPP, a building permit is required for just about any alteration or work done on your home or property — including significant plumbing or electrical work — that is not considered maintenance or nonstructural cosmetic.
Projects such as painting, cabinetwork and floor coverings and work on curbs, planter boxes, retaining walls and fences that are not more than 30 inches high do not require building permits.
How to Get Started
"There are many different avenues to procure a building permit," says Hickox. "There are online permits available for more generic types of work such as new fencing."
Design-build companies and general contractors sometimes include obtaining a building permit in their services. "Most permits will need a set of plans that contain all the information required per the building permit plan format checklist," shares Hickox.
Included on the checklist is a complete plot plan with information about the entire property: lot dimensions, driveway aprons, off-site utilities and more. Additional details about what exactly needs to be turned in and the required format can also be found there.
"You will then submit an application either in person or through the (online) ePlans system and once cleared and accepted by the precheck clerks, your plans will be entered into the system," explains Hickox. "The plans will be routed through various DPP departments dependent upon the scope of work as well as various outside agencies. Those include code check plans examiner and if needed, civil engineering or zoning, stormwater, wastewater and Board of Water Supply."
What Else Should I Know?
Working closely with a design-build company or general contractor can minimize the heavy lifting of applying for a building permit.
Applications require a lot of paperwork and time. To avoid having to repeat the application process, be sure to have all your ducks in a row. "Make sure your plans and documents are in order, up to date and meet the DPP checklist requirements for all needed information," advises Hickox.
Meanwhile, you can track the process of your building permit application online and "if your plan is 'stuck' in one department too long, it's OK to inquire why," he says.
Last but not least, Hickox recommends being "courteous when you do inquire. … Kindness goes a long way."