2017 Best New Bath & Kitchen Products
2017 KBIS Convention Awards.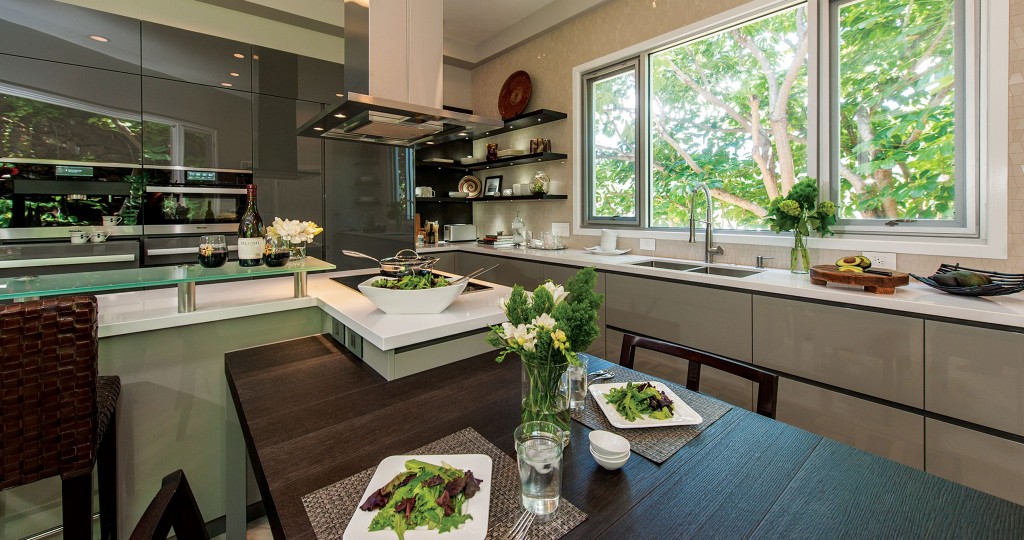 The 2017 kitchen and bath industry show (kbis) in Orlando, Florida, recognizes and honors the best of the best, from designers to cutting-edge products. Here are a few award-winning products to watch for in 2017. "There were so many great products and the show covered more than 900,000 square feet of exhibits," says award-winning designer Hinano Nahinu of INspiration Interiors. "There were nearly 100 new exhibitors and attendance was up more than 9 percent from last year!"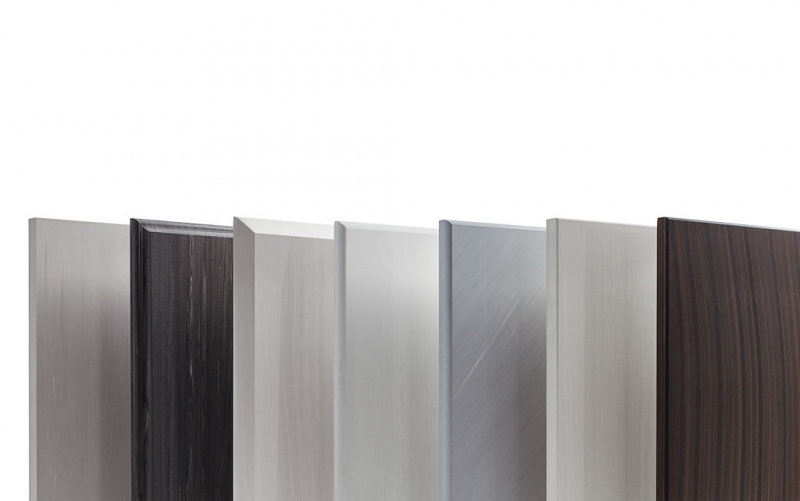 Best of Kitchen: Gold
GEOLUXE Natural Stone, price varies.
Why We Love It: Looks like natural marble without the disadvantages. Easy maintenance and heat, acid and scratch resistant.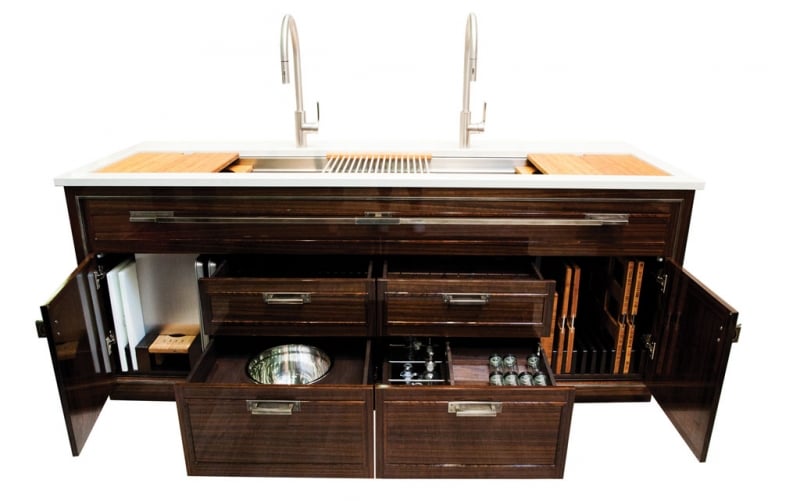 Best of Kitchen: Silver
Galley Dresser, available from various professionals including Details International and Archipelago Hawaii.
Why We Love It:  Ideal for any indoor or outdoor kitchen, large or small, the award-winning workstation is where you can prep, cook, serve, entertain and clean up, all in one convenient place.
"The Galley is super impressive. One of the trends in the kitchen is going toward furniture-looking pieces, which the dresser fits."
—Roseann Freitas, Archipelago Hawaii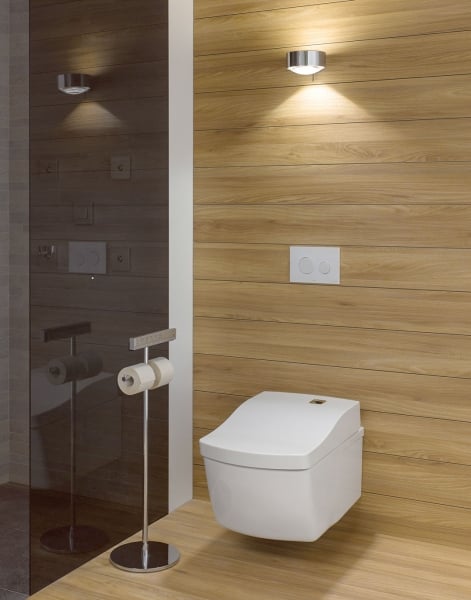 Best of Bath: Gold
TOTO Neorest AC Dual Flush Toilet with Actilight, available through various professionals including Ferguson Kitchen and Bath Supply.
Why We Love It:  Lots of bells and whistles, including an integrated Washlet personal cleansing system. But what we love most is the in-wall tank system that saves up to 9 inches of space. A big deal in a small room.
Best of Bath: Silver
The Copper Shower Kit, available online.
Why We Love It: Installation is incredibly simple and the design of the purer copper trim parts allow for the panels to be installed easily even in unplumbed, unsquared installations. Plus, copper is a great product for any bathroom because of its anticorrosive, antimicrobial properties.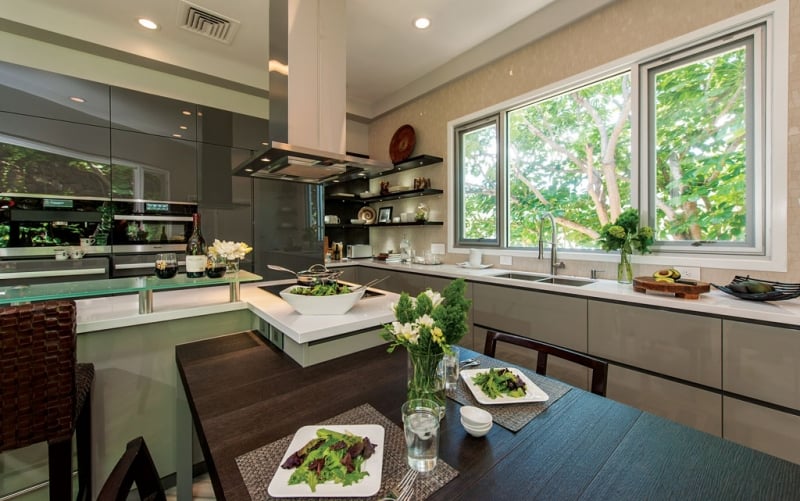 Local Designer Wins Coveted National Award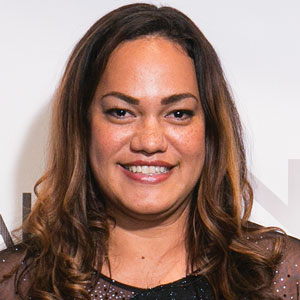 INspiration Interiors' Hinano Nahinu, CKD, won second place in the medium kitchen category at the Kitchen and Bath Industry Show in Orlando, Florida, last month. "It was our very first project for INspiration Kitchens and certainly very rewarding in many ways," says Nahinu, who is president of the National Kitchen and Bath Association — Aloha Chapter. "It was a total team effort from beginning to end. We're very proud."
Nahinu's project, which was featured in the October 2015 issue of Hawaii Home + Remodeling, transformed a minimalistic, triangular kitchen into a 21st-century functional space. Valued at $150,000, the remodel stripped the kitchen bare. The INspiration team (Nahinu, J.R. Ludlow and Lyndee Watanabe) then installed ValDesign cabinetry along with an L-shaped kitchen island that included a tricked-out bar and cafe table. Throughout the upgrade, the team did a masterful job of making sure the distribution of mass and light in the room remained spot on.
The result was a diverse balance of color and texture with light-gray, lacquer-base cabinets and dark-gray glass wall cabinets, stark white quartz countertops and wood-grain patterned floor tile.
10 Bath Trends to Watch for in 2017
1. Contemporary and transitional design
2. Whites, off whites and grays
3. Linen cabinets and wood vanities
4. Ceramic tile
5. Undermount sinks
6. Freestanding tubs
7. White fixtures
8. Amenities that improve safety, add comfort
9. Water-saving toilets
10. High-tech outlets