3 Prominent Architectural Styles of Hawaii
See how today's architects evolve Hawaii's style into a mix of borrowed and contemporary design.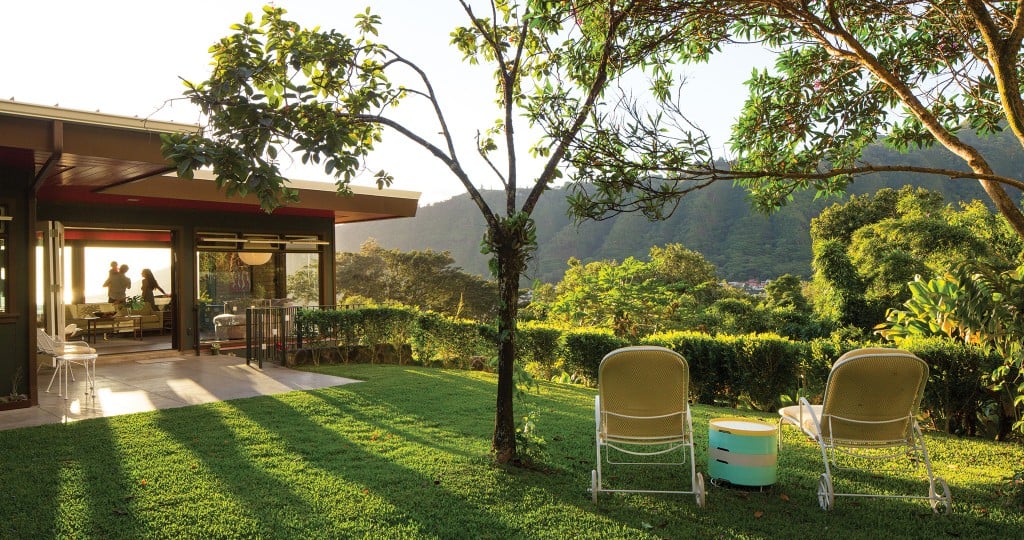 Hawaii's architecture profile has grown through the years, with borrowed designs and influences from numerous styles. For this midcentury modern home originally designed by architect Alfred Preis, a restoration was key to honor its architectural integrity. The owners were able to carry on the home's legacy with the help of interior designer Jamie Jackson, historical photographs and the home's original blueprints.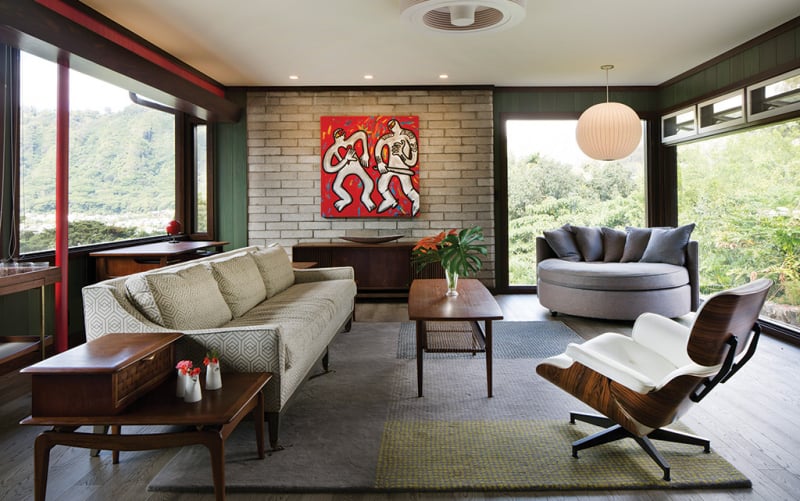 Over the course of the past century, architectural design in Hawaii has evolved from borrowed missionary and regional traditions to a hybrid of contemporary styles with a nod to green design and sustainability.
Early residential architecture in Hawaii took cues from traditional Hawaiian hale, missionary plantations and ornate European estates. Over time, residential design evolved to better suit Hawaii's environment, with new generations of architects optimizing floor plans and materials to keep homes cool during the day and bring the outdoors in. Here's a primer on the architectural styles prominent in the Islands today.
1. Territorial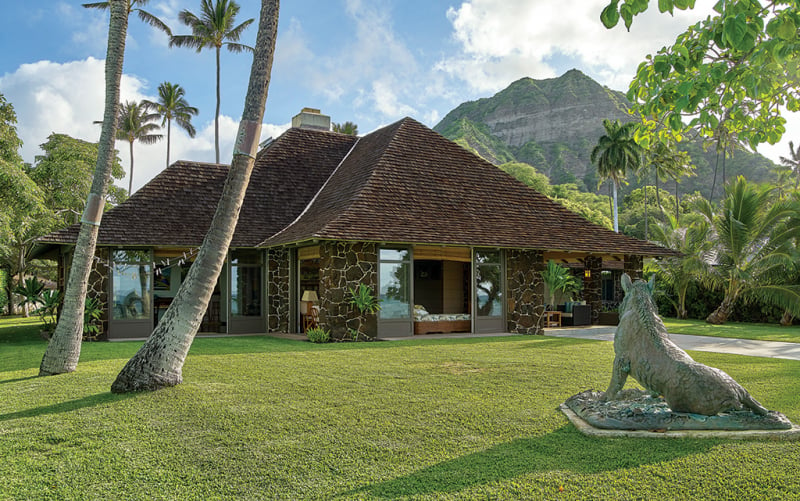 The Territorial Era marked a shift toward regionally appropriate construction in the Islands, as well as early sustainable design. Spearheaded by Charles W. Dickey, Hart Wood and Robert Miller, this style incorporated elements from other regions, such as California's take on Spanish Mission style and architectural flair from French Morocco. Most notable from this time is the advent of the "Dickey roof" – Dickey's solution to mitigating Hawaii's heat. Modeled after the steep roofs of Hawaiian hale, Dickey broke the pitch of the roof to create a double-pitched version with a shallow plane built above the eaves, allowing for passive cooling and better daylighting within the interior of the home.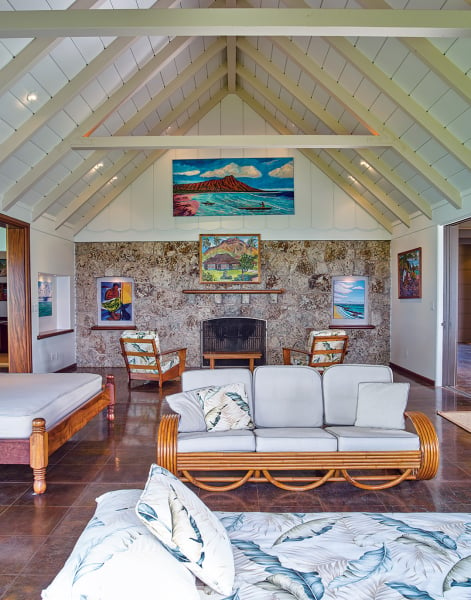 The Territorial Era also included plantation architecture. Built for plantation workers and their families, this type of architecture took advantage of cooling trade winds, providing shade and well-lit interiors as well as comfortable living spaces. Plantation homes tended to be simple and boxy, with single-wall board-and-batten construction, sloped tin roofs, double-hung windows and elevated floors. This serviceable design is still popular today, serving as a template for modern beach house design. Says architect Andrew Forman of Blueprint 808 Architecture: "I enjoy tying modern elements into plantation style homes, Hawaii's equivalent of the modern farmhouse. Modern plantation style homes employ Shaker style architecture, meaning simple materials used in simple ways."
2. Midcentury Modern
Hawaii's midcentury architecture represented a new focus on natural resources and the merging of home interiors with the outdoors. Leading the way was Hawaii's ecologically minded architect, Vladimir Ossipoff, whose design of buildings was oriented toward energy conservation. He described his work as "rolling with nature's punches by absorbing or repelling them with design." Midcentury modern architects' goal of producing the most appropriate architecture for a given locale yielded a more diverse array of modern/postmodern residences, utilizing local materials such as volcanic stone and native woods like koa and ohia. Breezeways, lanai and open courtyards that form outdoor rooms are hallmarks of this localized style.
3. Contemporary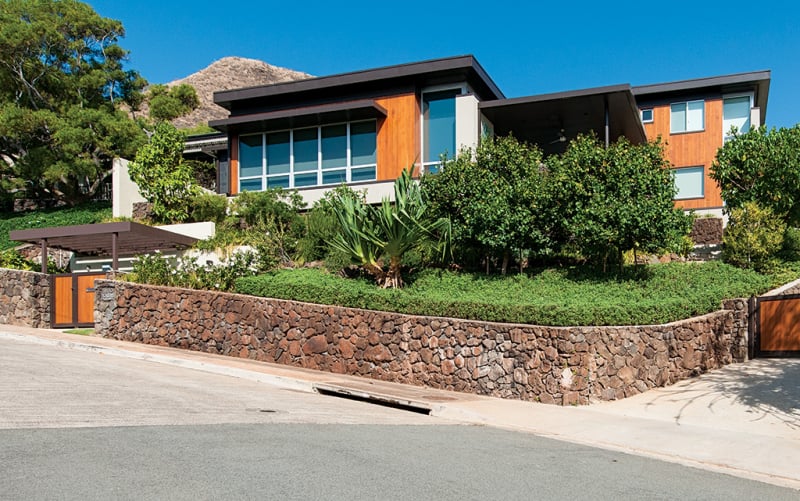 Today, contemporary architecture has moved beyond any sort of region-specific vernacular, dispelling traditional constraints and ornamentation. Says local architect Geoffrey Lewis: "Contemporary homes have a lot of qualities you may find in modern homes, but they tend to break rules using volume and playful facades. These days, it's about experiential architecture." Contemporary homes deploy creative use of solid planes and glass, challenging spatial relationships between mass and light. "Contemporary architecture grants me more control with sustainable design. It's easy to encourage clients to make more sustainable choices, which includes indoor-outdoor living, comfort, and celebrating a certain style of living," adds Lewis.