2018 colors of the year: Fire and water
Benjamin Moore and Sherwin-Williams release their picks for the 2018 Color of the Year.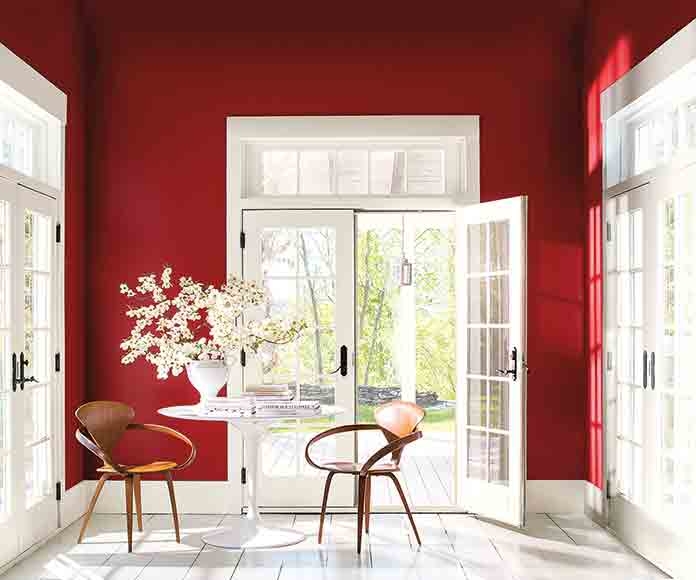 If you're thinking about revamping the look of your room, start with color. Don't know where to begin? Benjamin Moore and Sherwin-Williams both unveiled their picks for the 2018 Color of the Year. Benjamin Moore chose Caliente, a radiant and vibrant red, and Sherwin-Williams chose Oceanside, an elegant shade of beachy blue. Rick Lopes of INspiration Interiors gives a few tips on incorporating these colors into your home.
Caliente (above) is a bold choice, but Lopes is not afraid to work with color. "For someone adventurous enough to introduce the Caliente color into a space, I would suggest incorporating earthy tones and textures to balance the space along with live plants," says Lopes. He suggests painting an accent wall in a social room of the house where natural light is abundant and mixing in shades of gold in matte finishes and contemporary shades of gray.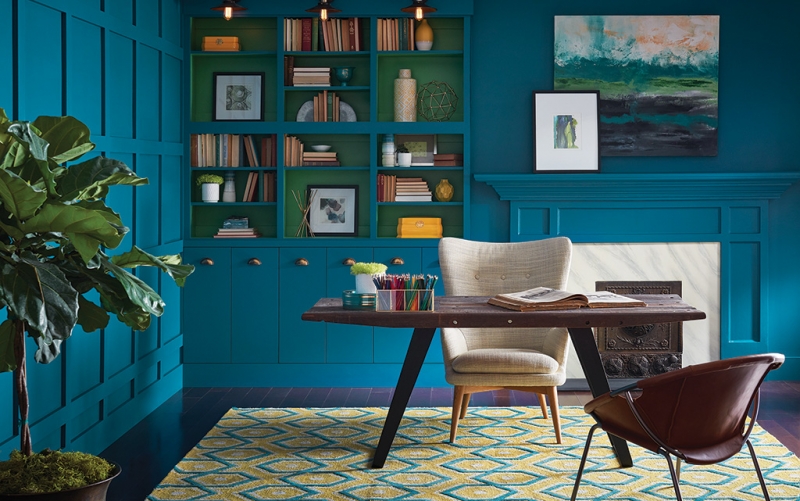 "Oceanside can easily be incorporated into any midcentury modern design concept," says Rick Lopes. "This multidimensional shade of blue-green is strong but calming." Lopes suggests utilizing jewel and glass tone furniture in a space where Oceanside is used, such as a velvet sofa or area rug. He also suggests pairing other colors like coral pink and mustard yellow to create a peaceful meditative space.