2019's Colors of the Year
Earth tones will take 2019 by storm, according to Benjamin Moore, Valspar, PPG Paints and Sherwin-Williams.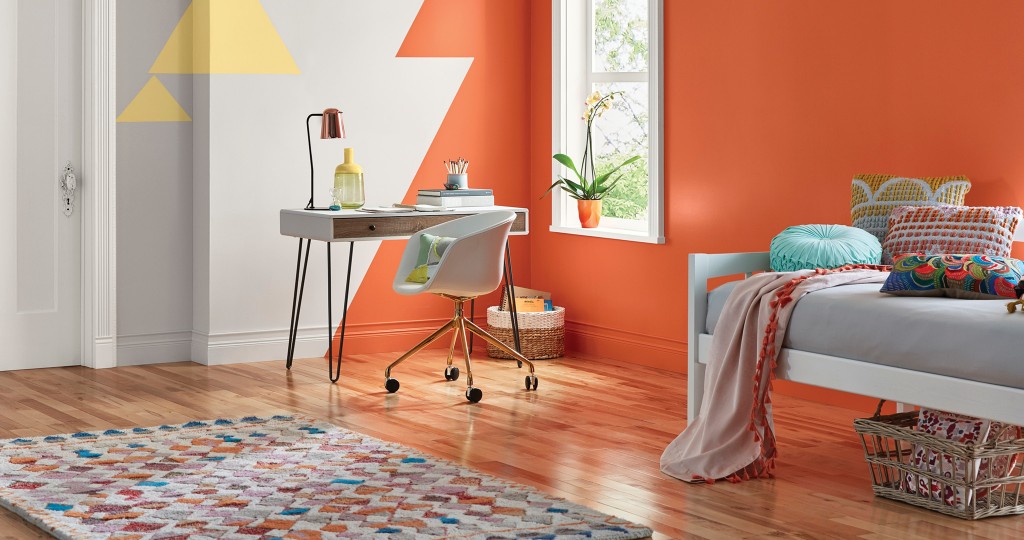 Paint and color professionals prime the new year with a definitive Color of the Year and paint palettes to match. Explore our roundup of the colors of the year as determined by Benjamin Moore, Valspar, PPG Paints and Sherwin-Williams to set the tone for the design of your home in 2019.
Benjamin Moore: Metropolitan AF-690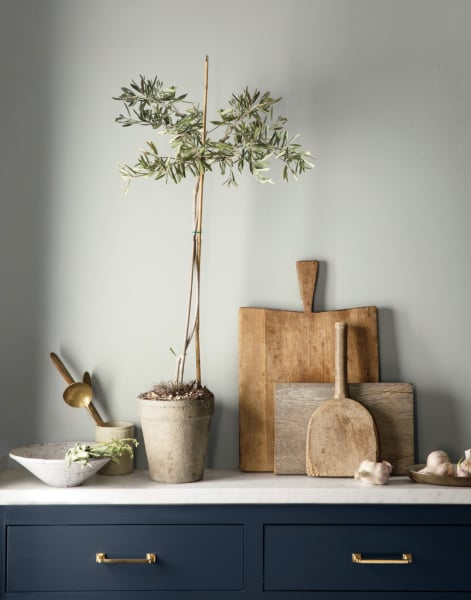 Benjamin Moore named Metropolitan AF-690 its 2019 color of the year. "It's a color in the neutral spectrum that references a contemplative state of mind and design. Not arresting nor aggressive, this understated yet glamorous gray creates a soothing, impactful common ground," says Ellen O'Neill of Benjamin Moore.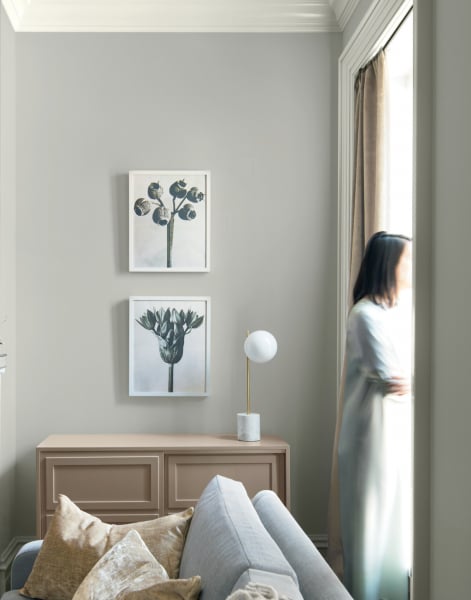 Use this stylish gray to create a soothing aesthetic with Benjamin Moore's Color Trends for 2019 — which are made to complement and amplify the color of the year — like Hunter Green 2041-10, Soft Fern 2144-40 and Cloud White OC-130, to name a few.
Benjamin Moore is available at your local City Mill.
Valspar's 12 Colors of the Year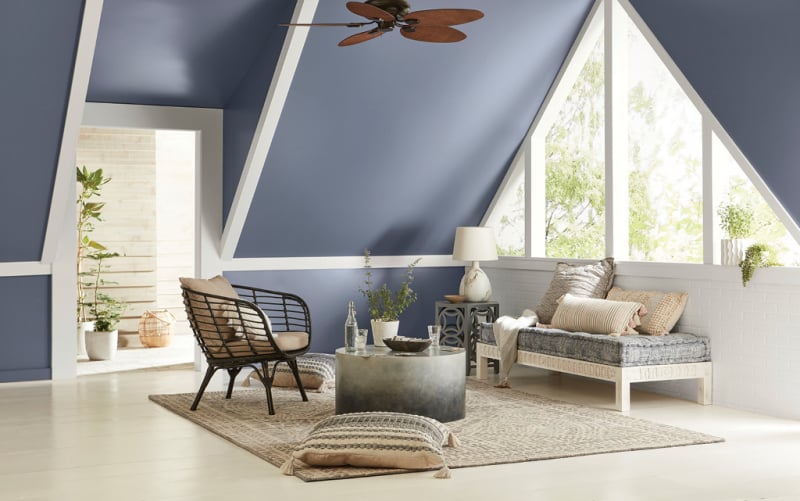 "The Valspar Colors of the Year are bolder takes on basic colors to provide color-curious consumers the opportunity to create change within their homes in an easy, fun and attainable way. We believe changing your outlook can be as easy as changing the paint on your walls," says Sue Kim of Valspar. "Orange Slice (Heirloom Tomato), for instance, evokes a sense of playfulness, while Twilight Mist (Carousel Purple) brings an aura of mystery."
The 12 colors include Blushing Bride (Cathedral Morning), a rose-colored neutral; Green Water (Zinc Blue), a perfectly balanced blue-green; and Seattle Haze (Twinkle, Twinkle), a thoughtful, muted blue with just a touch of purple.
Find your Valspar color at Hardware Hawaii.
PPG Paints: Night Watch PPG 1145-7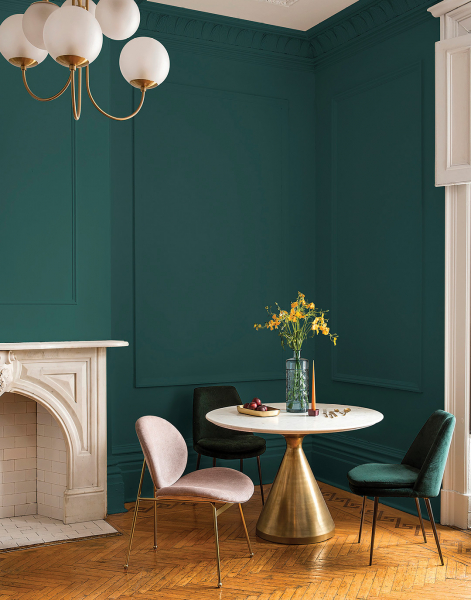 PPG Paints announced Night Watch PPG 1145-7 — a rich, luxurious shade of green — as its 2019 Color of the Year. "Night Watch is about bringing the healing power from the outdoors into your home through color. The dark green hue pulls our memories of natural environments to the surface to re-create the calming, invigorating euphoria we feel when in nature," shares Dee Schlotter of PPG Paints.
Emulating lush greenery and nature, Night Watch can be incorporated as an accent wall in the bedroom or dining room, as well as any area tied to the outdoors.
Find the paint at your local PPG Paints store.
Sherwin-Williams: Cavern Clay SW 7701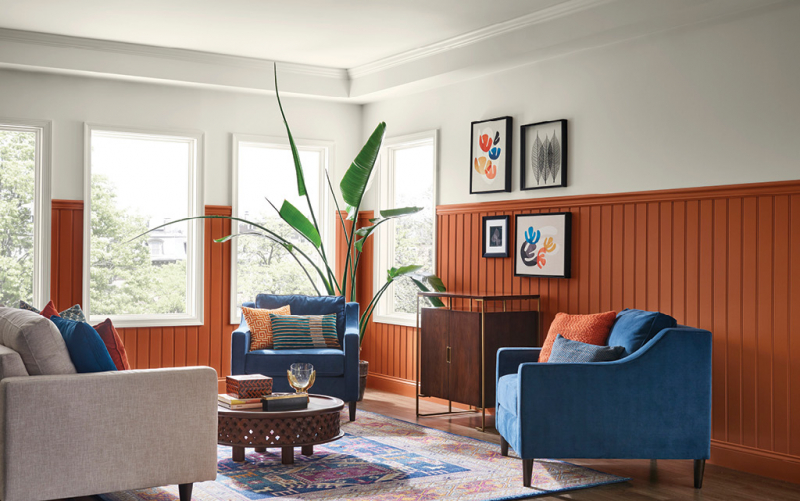 Sherwin-Williams' 2019 color of the year is Cavern Clay SW 7701, which "embodies renewal, simplicity and free-spirited bohemian flair," says Sue Wadden of Sherwin-Williams. The warm terracotta color is a nod to midcentury modern style. "We believe 2019 will be a renaissance of the 1970s — with a twist," she adds.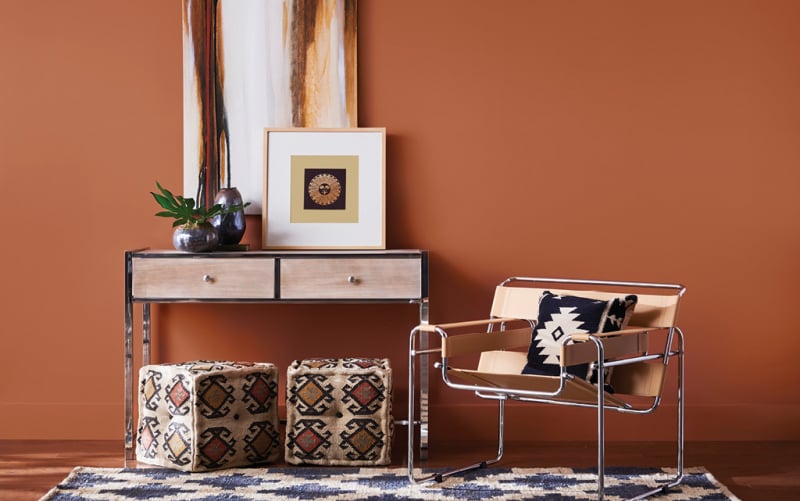 This warm, earthy hue works as a backdrop for a welcoming dining room or kitchen, can be paired with bright tiles, warm stone and sculptural greenery, and complements woodgrains and leather as well as cacti and other succulents. "Cavern Clay is an easy way to bring the warmth of the outdoors in. Envision beaches, canyons and deserts, and sun-washed late-summer afternoons — all of this embodied in one color," Wadden says.
Sherwin-Williams is available at your local Sherwin-Williams store, Lowe's or Home Depot.