2021 Readers' Choice Awards: Garden Shop
Koolau Farmers is the winner of our 2021 Readers' Choice Awards.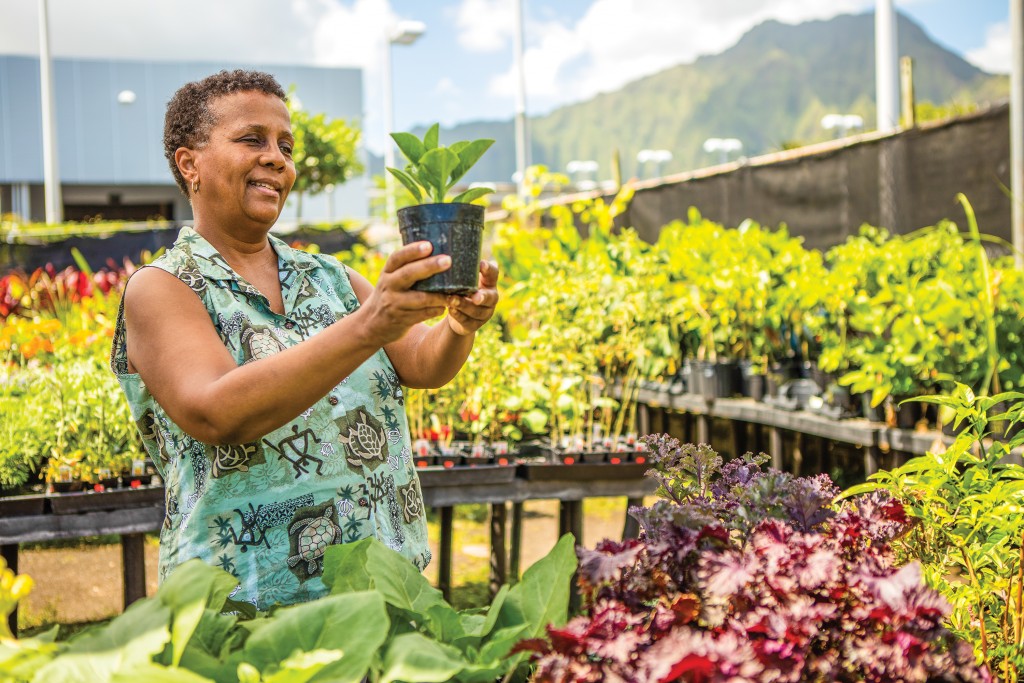 For more than 80 years, Koolau Farmers has shared its passion for home gardens with local homeowners, and proudly so. The local business with humble beginnings has an ever-growing line of products — plants, flowers, tropical fruits, soil — available. Koolau Farmers has three locations on Oahu: Kaneohe, Kailua and Honolulu.  
Did You Know?
Not only does Koolau Farmers carry popular varieties of plants, but it also strives to find rare and hard-to-find plants. For instance, two interesting palm varieties the store carries are Marojejya darianii "Big-Leaf Palm" and Pinanga Sp. Thai mottled. 
Koolau Farmers; multiple locations; koolaufarmers.com