2022 Readers' Choice Awards: Roofing
Kapili Solar Roofing is the winner of our 2022 Readers' Choice Awards.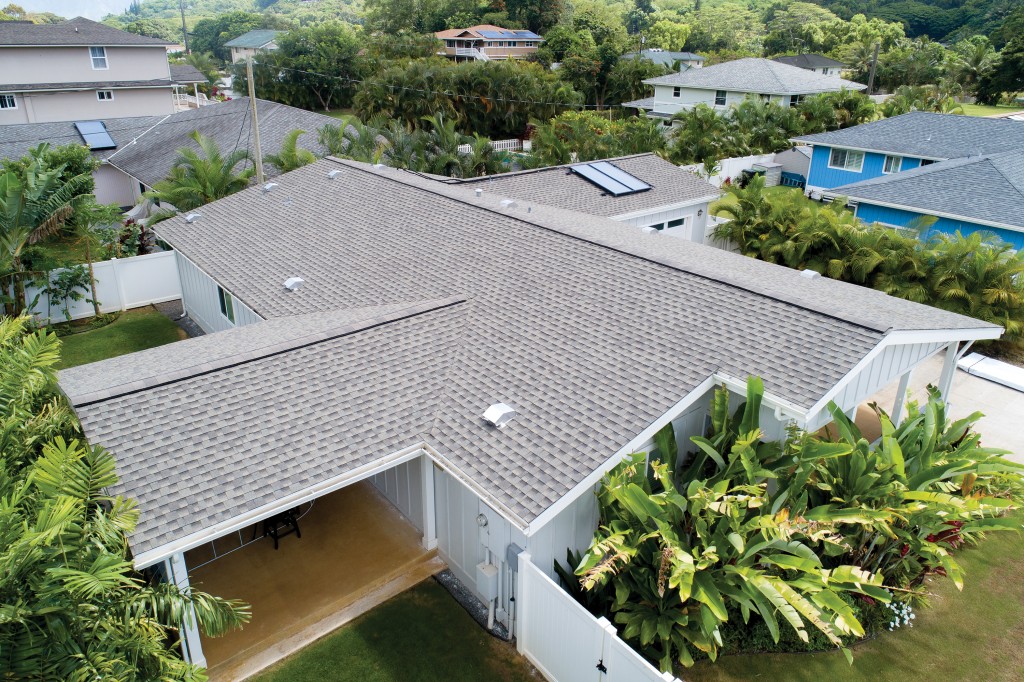 "Building peace of mind one roof at a time," Kapili Solar Roofing remains on top of the roofing industry. The family-owned business offers roof repair, replacement and maintenance services, as well as painting and waterproofing services. What's more, Kapili Solar Roofing now has solar solutions, including a roof-integrated solar system.
"Our team is committed to providing local homeowners with the latest innovations in energy-efficient and renewable energy products. We believe that innovation and technology in our industry will keep Hawaii beautiful and sustainable for generations to come."

— Brennan Leong, Kapili Solar Roofing
Kapili Solar Roofing; 94-221 Leonui St., Waipahu, Oahu; (808) 621-7663; kapiliroof.com