3 Inspiring Outdoor Water Features for Your Space
Consider incorporating water features for a beautiful visual, auditory and interactive experience.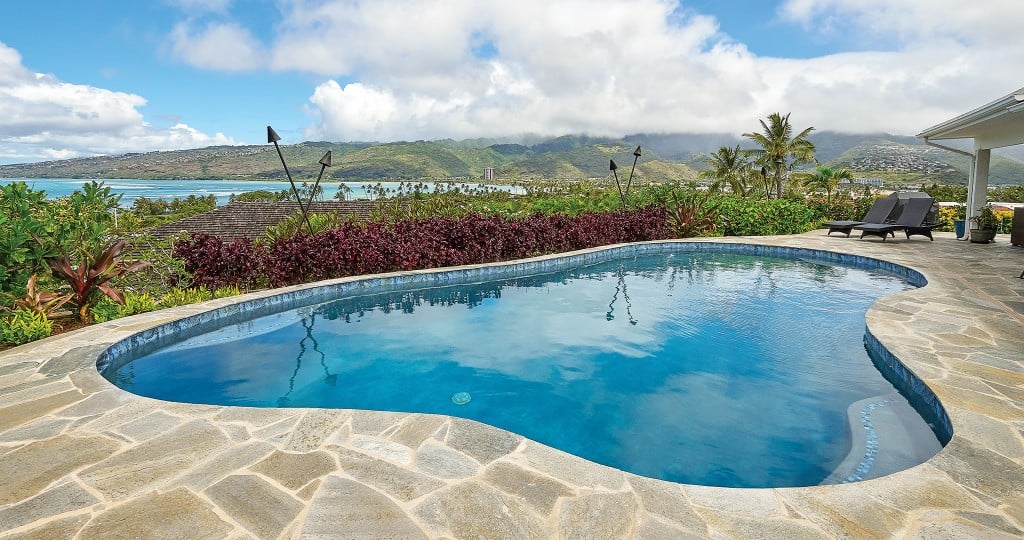 In Hawaii, we're blessed with tropical sunshine year-round, but that also means beating the heat is always on our mind. Time to cool off: Consider incorporating water into your space, to create beautiful visual, auditory and interactive experiences, whether through bubbling fountains, running streams, calming reflecting ponds or expansive swimming pools.
Here are a few ways to rethink water features — from playful to pacifying — for your space.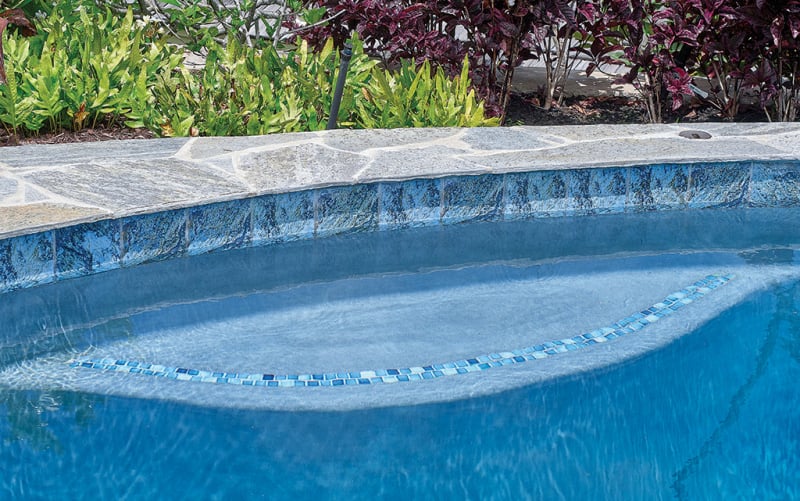 1. Dive right in with a swimming pool, the perfect reprieve from the heat for the whole family. Gorgeously tiled statement-making masterpieces like this one by Clifton Crawford of Pacific Pool & Spa also make use of stunning island scenery to maximize your outdoor experience.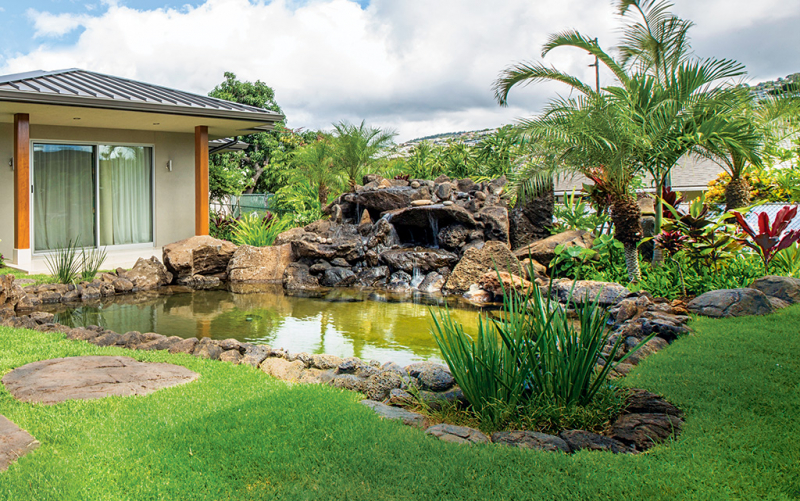 2. It's all about ambiance, the soothing, babbling sound of a fountain or waterfall. It's the sound of serenity. This rocky number by Hokuahi Lawns transforms this backyard into a getaway from modern life's hustle and bustle.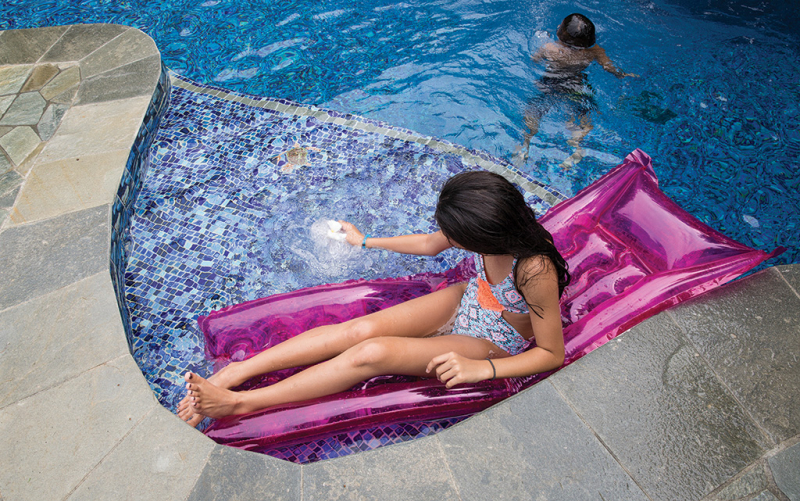 3. Go for eye-catching with a dynamic fountain feature that makes a real splash — especially when you incorporate it creatively. This one — by Pacific Pool & Spa — with a bubbler fountain on the Bali ledge makes swim time even more fun.
If you can't have an outdoor fountain, bring the outdoors in. You don't need to break the bank, either — you can find a range of affordable fountain choices at your local garden shop that can quickly and easily be placed in an entryway for a cheerful, bubbly greeting, or in a living room, for a central, au naturel keystone design feature.