3 Key Factors to Have in Family-Friendly Furnishings
Transform your home into a family-friendly space with furnishings focused on comfort and durability.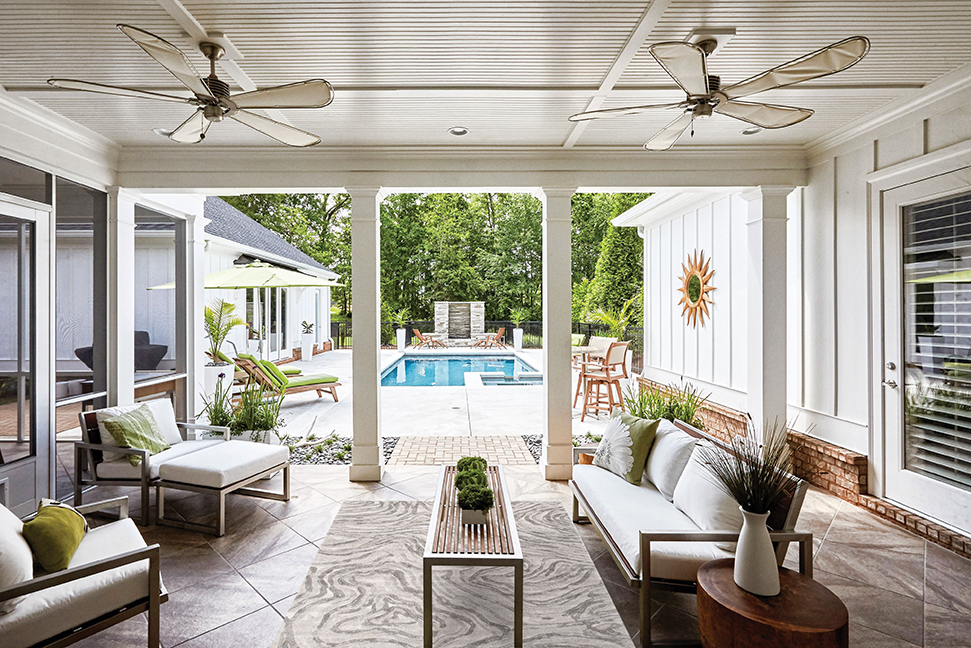 As we spend more time indoors, it's important to ensure the needs of your family members are met. Whether it be young children who wreak havoc wherever they go or furry friends that are unable to tell the difference between toys and shoes, building a family-friendly space allows all family members to feel at home. Replace your used and abused furnishings and consider these ideas for creating a family-friendly home — without sacrificing style.
Comfort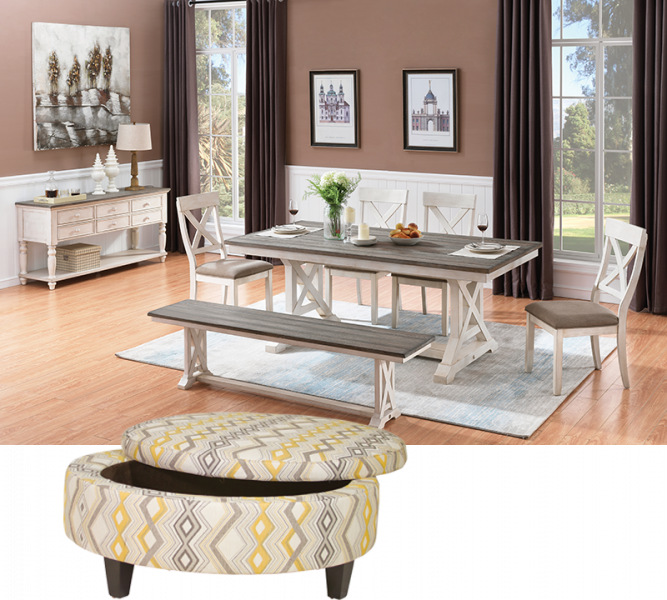 When it comes to choosing family-friendly furnishings, comfort is a big factor. After all, you've looked forward to spending time with your loved ones all day, and you want to do it in a warm, pleasant – and comfortable – setting.
With comfort comes a need for space. Replace individual chairs with a bench, like this sleek wooden dining table and bench set that can fit more family members. A bench optimizes space underneath the dining table and can be easily tucked away.
Opt for a comfortable yet sturdy ottoman rather than a coffee table. Ottomans are multifunctional as well as stylish — and, take it a step further with an ottoman that has interior storage, like this one by Jonathan Louis from HomeWorld Furniture. Put your feet up after a long day or simply use it as storage for blankets, pillows and even board games.
Durability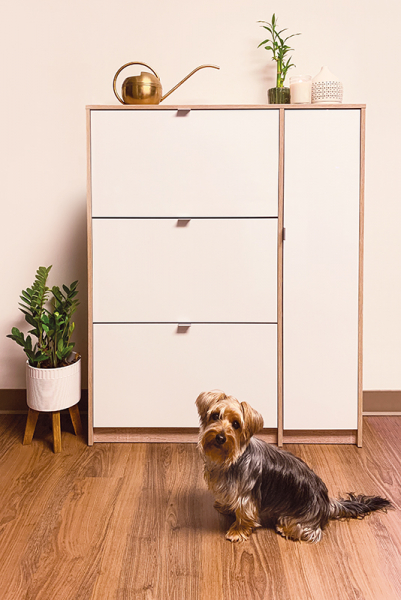 Children and pets can be rough on furnishings, and having durable pieces can mean less maintenance and cleaning. "Quality furnishing selections can last a family many years and even become multigenerational," says Rick Lopes of INspiration Interiors. If your kids and pets are likely to be climbing on the couch all day every day, consider fabrics that can withstand their roughhousing and potential spills. The more durable the fabric, the longer the couch will last.
Family-Friendly Fabrics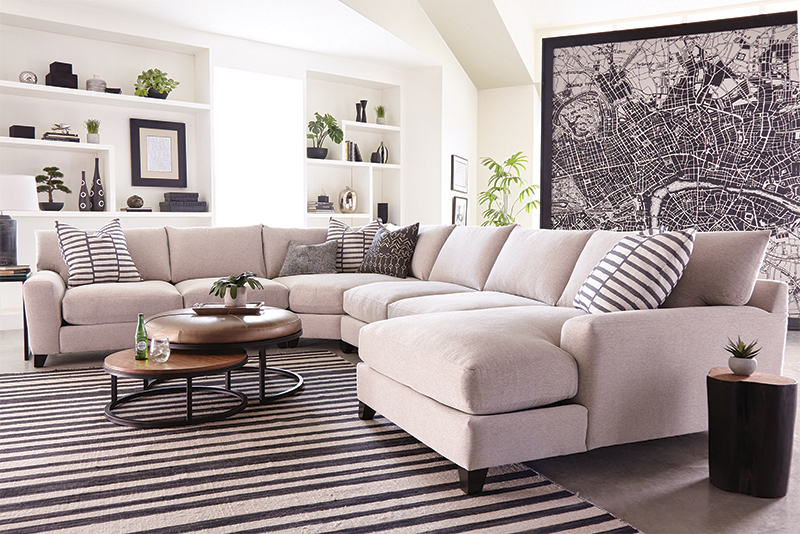 Easy-to-clean and stain-resistant fabrics include leather, microfiber and polyester. Keep these materials in mind when searching for a sofa that the family can enjoy without stressing about spills. Consider Jonathan Louis furniture, available from HomeWorld Furniture. The furniture line can be customized with dozens of fabric and leather choices.