3 Major Announcements from Bosch
The established appliance company shares this year's innovations.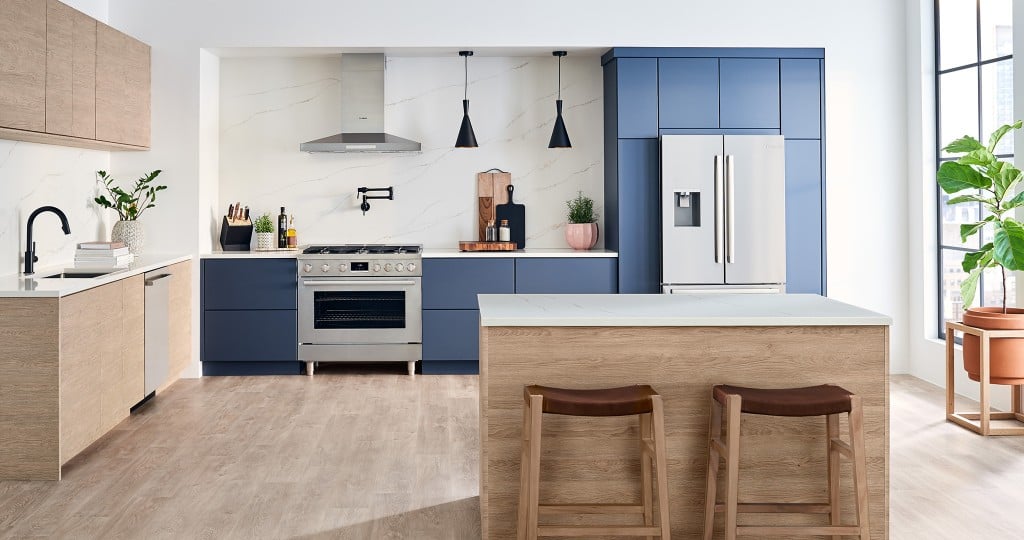 From mixology bars to powerful cooktops, there are so many advancements in appliance technology. At the 2020 International Builders' Show, all the latest trends and products were on display for industry professionals to get a first look at. Here are three major announcements from Bosch that you might want to add to your home this year.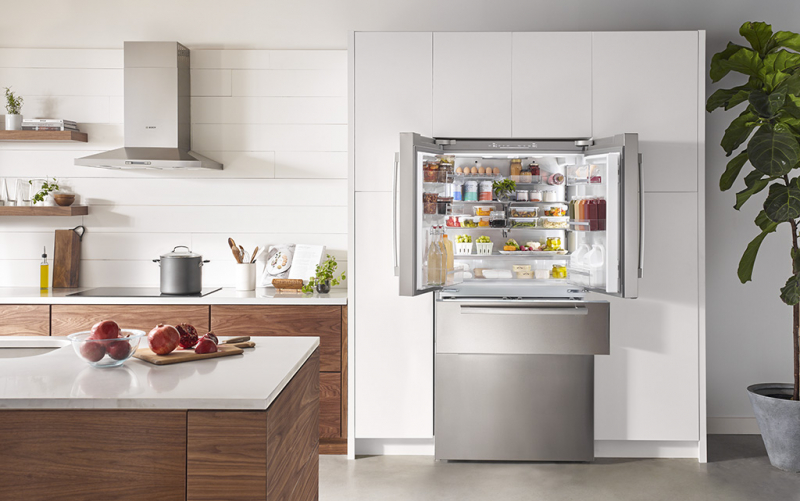 Expansion of refrigerator collection with three new models. Not just one, but three new models as part of its freestanding French door bottom mount refrigeration collection. These feature high-preforming water and ice capabilities with the QuickIcePro™ system, as well as optimal beverage storage with the Refreshment Center™ refrigerator. The collection also features a sleek design, both inside and out.
The release of a smart, sustainable laundry line. The first of its kind, Bosch's new 500 series heat pump dryer has ventless drying technology to minimize energy usage. Using Home Connect™, these compact systems are highly efficient. It's also self-cleaning.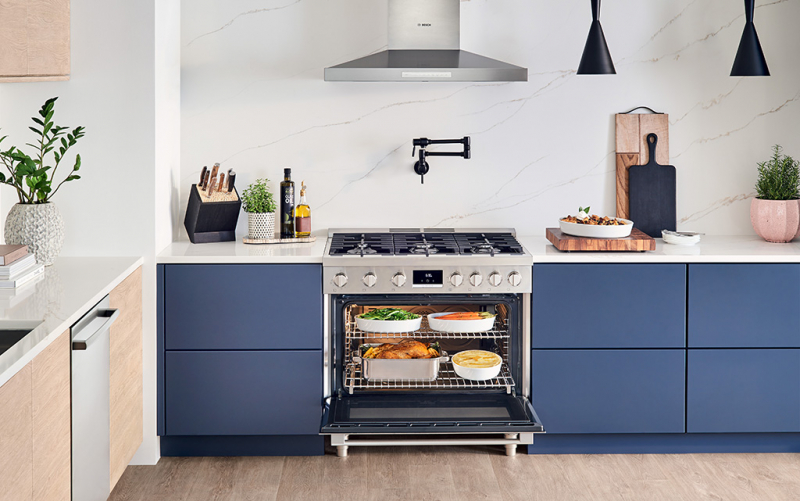 Debut of first-ever industrial-style ranges and range tops. These powerful models allow for more cooking space and powerful burners, as well as an urban look in the kitchen. The new 800 series come in stainless steel or black stainless steel and feature high-efficiency burners, front-control knobs and a dual fuel option. Plus, cleaning is made easier than ever with its porcelain coating.
Learn more at bosch.com.