3 Popular Roofing Options for Your Home
Roofing choices that rise above the rest.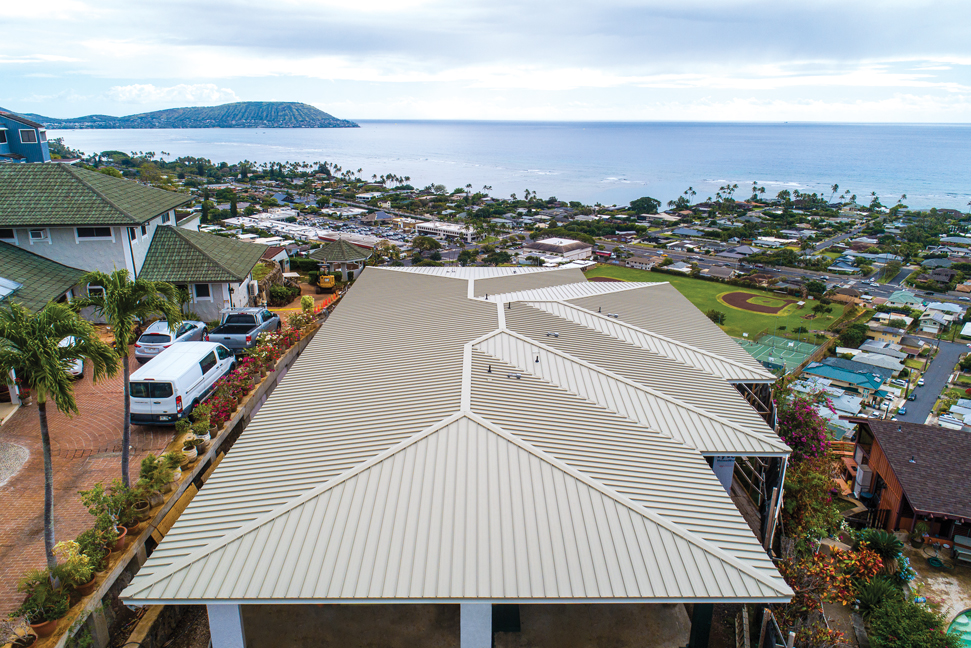 The roof of your home is often out of sight, out of mind — but when a leak occurs it demands your immediate attention. Your roof is your home's protection against the elements, so you'll want to take repairs and replacements seriously. The first priority: the materials you use.
"The biggest factors that affect the longevity of your roof are the types of materials used, the quality of workmanship, and the location and construction of your home," says Brennan Leong of Kapili Roofing & Painting, a locally owned company that does both residential and commercial roofing repairs and installations.
Kapili Roofing & Painting is well-versed in all types of roofing systems and completes hundreds of projects every year. "We understand the unique challenges that you may come across depending on the location and age of your home, and are geared to properly handle these challenges with you as a team," says Leong.
He shares with us three popular choices when it comes to roofing selections: asphalt shingles, standing seam metal roofing and roof coating.
Asphalt Shingles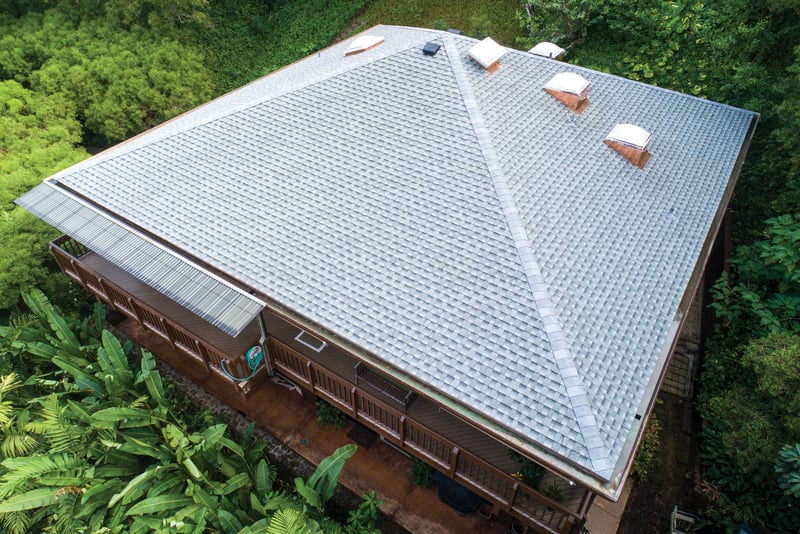 "Asphalt shingles are the most widely used material here on Oahu," shares Leong. "When people think about roofing, this is often what they think about. There are many different types of asphalt shingles at various price points making it widely appealing to many homeowners."
Asphalt shingles are a popular choice for homeowners due to a wide range of options and prices. "For most homeowners, asphalt shingles make the most sense and provide the best value," says Leong. Asphalt shingles last 15 to 25 years on average with different warranties that cover everything from wind to algae growth.
Standing Seam Metal Roofing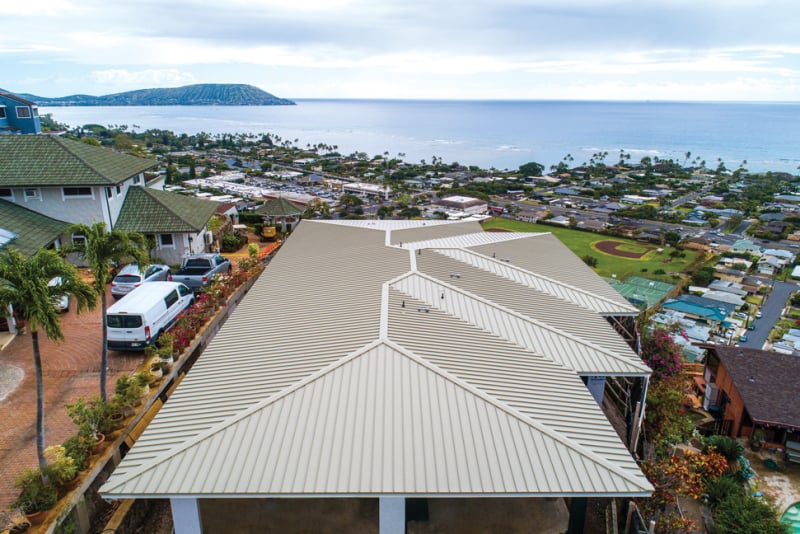 A standing seam metal roof has a defined, raised seam that provides additional support. "It has the benefits of being available in various types of metals and colors," shares Leong. "It pairs very well with solar PV installations, and has the added benefit of concealed fasteners."
It comes in many colors and types, and can last more than 25 years — with a fade-free warranty of up to 30 years. It's also energy-efficient and made of a lightweight durable material. "PV systems can be secured to the ribs of the system, which eliminates the need to penetrate your roof with lag bolts," he says.
Roof Coating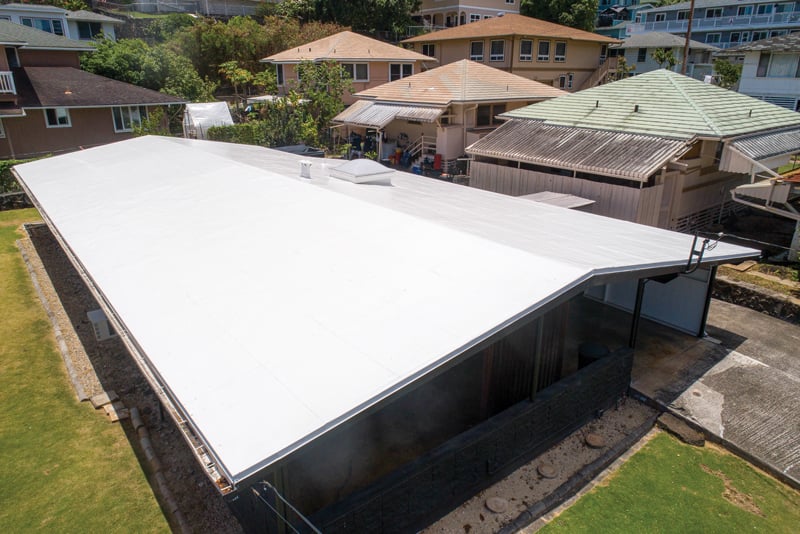 For low slope homes, consider roof coatings instead. "Most roof coatings are highly solar reflective, and come at a lower cost than tearing off your roof," says Leong. "Not all situations allow for a roof coating, but when it does, it is almost always one of our first recommendations."
A roof coating provides a protective layer that goes over your roof, essentially waterproofing it. "You can save on average 10% to 25% by coating your roof vs. other systems, and achieve the same quality warranty coverages," he says. "When the situation allows, it is an economical and energy-efficient roofing option." Depending on your system, roof coatings can last anywhere from 10 to 20 years.