3 Simple Devices for Smart Security
Subtle additions to the home to upgrade your sense of safety.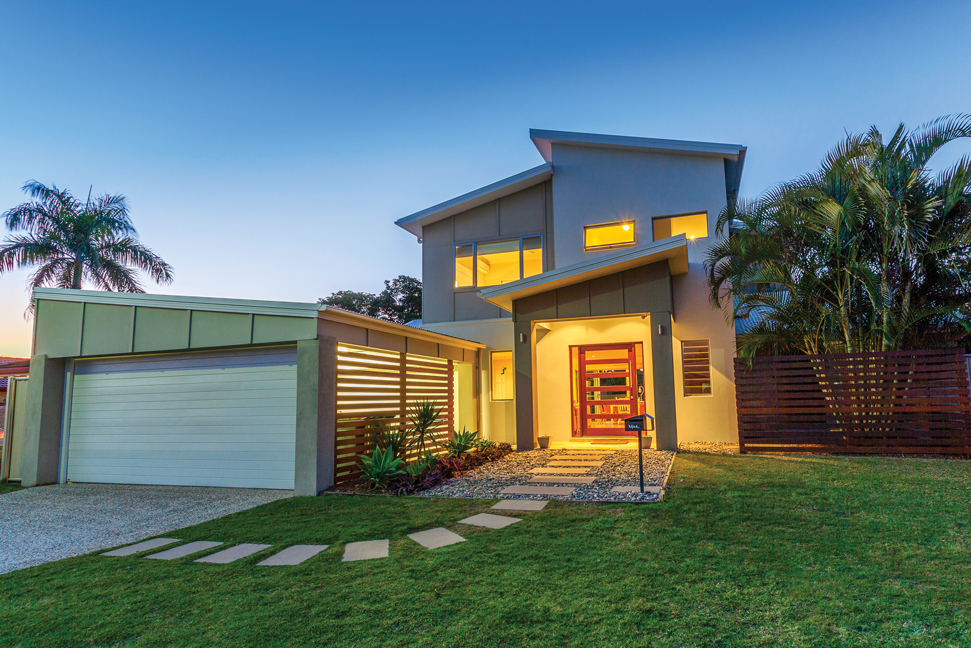 The concept of a smart home can seem daunting. For the technologically cautious, the term "smart home" itself may be a red flag, evoking the image of an inescapably online lifestyle. But simple smart additions are totally feasible without the need to link up every last electronic device in your home, and they can make your house more secure while also doubling as practical upgrades.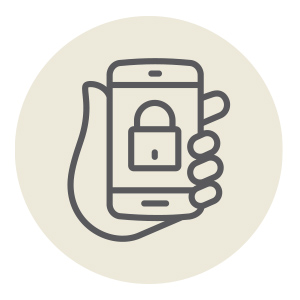 Leave the Keys Behind
Smart locks let you lighten your key ring. And locking your door at a distance has obvious advantages; unlocking remotely has benefits, too: You'll no longer need to worry about somebody discovering that spare key stashed under the doormat or in a potted plant. Timed locks can auto-lock your doors every night, so if you have teenagers who are night owls, you won't need to stress about your doors being left open. Smart locks can also alert you to suspicious activity, such as a door being unlocked during work and school hours or in the middle of the night. They're convenient for aging in place, too — elderly members of the family with limited mobility may appreciate not needing to fumble with keys.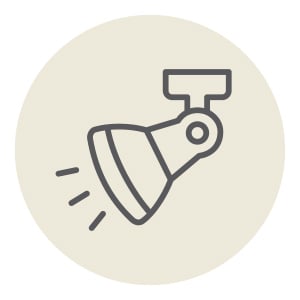 Set the Mood
Smart lights are another subtle security device. You may want to have a light on when your house is empty, but you don't want to leave your bulbs burning all day — and you can't always predict unforeseen delays in getting home or a spur-of-the-moment night out. Smart lights vary widely; many brands can dim and brighten, change color and even play music. Some require a hub, or a device that wirelessly connects to and regulates your bulbs. Preexisting aspects of smart homes like an Amazon Echo Plus can serve as a hub, but for those who just want the lights, many brands come equipped with their own already. A hub generally makes connections more reliable, and if you already have a device that can be used as one, smart lights can be remarkably cheap: A bulb that allows you to monitor energy use, set up automated lighting schedules and turn lights on and off remotely at will can be as little as $10. Without a hub, bulbs get a little pricier, but are still a good deal considering they don't require constant reinstallation — most smart bulbs last between 10 and 20 years, according to manufacturers.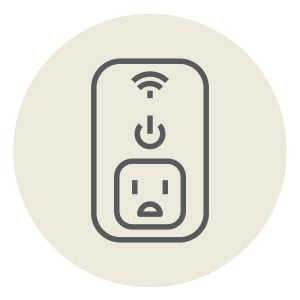 Outsmart the System
If you don't want to spring for smart lights, but still want the security of a lit-up home at night, smart plugs allow an electrical socket to be controlled by phone. While you can't control your house lights, a smartly placed lamp plugged into an outlet outfitted with a smart plug can serve the same purpose. Smart plugs, like lights and locks, allow you to set schedules; beyond security, most models let you monitor power use for a more eco-friendly lifestyle.
Smart locks, lights and plugs present easy ways to gain a little more security while simultaneously upgrading your home.