3 Small Kitchens Designed to Make the Most of Their Spaces
See how these small spaces were redesigned and improved.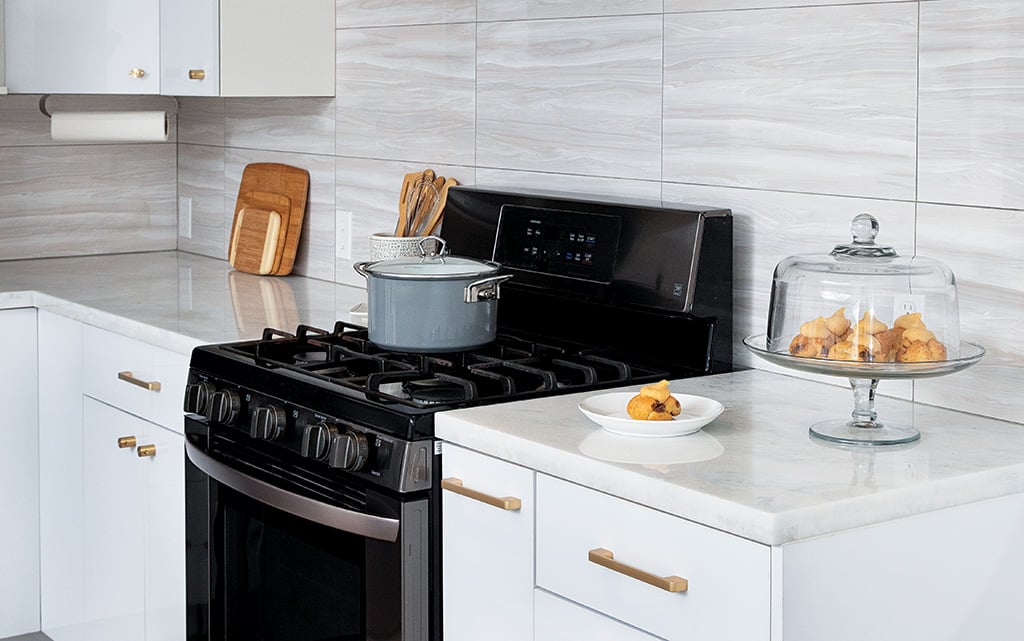 It's nice to daydream about having a spacious kitchen in your home, but in reality, most of us are dealing with much smaller spaces — living in tiny homes, condos or townhouses — that are limited in square footage.
Don't let your kitchen's lack of space defeat your goals of a clutter-free, open kitchen; consider optimizing your current space or renovating it to its fullest potential.
There are numerous ways to make the most of your kitchen: maximize storage with cabinets that have built-in accessories, create an open-concept design or expand by knocking down a wall.
See how these three renovated kitchens did so through the use of clever cabinetry, rearranged layouts and more.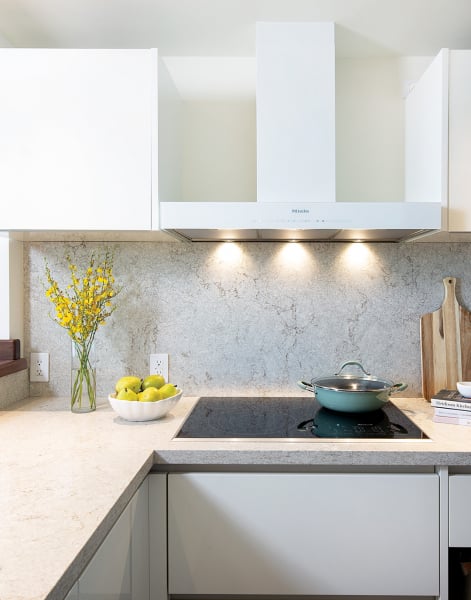 This compact, enclosed kitchen had to make the best use of its existing layout through the addition of new cabinets, appliances and countertops. Now, the modern white kitchen has ample storage and functional corner cabinetry. There's even full-sized appliances, as well as a full-capacity compact washer and dryer.
The limited footprint of this kitchen didn't limit its design potential. The small space was opened up and its layout was rearranged to improve its functionality. The open-concept kitchen features a clean, modern aesthetic with acrylic white cabinets, prefabricated granite countertops and large format ceramic tile backsplash.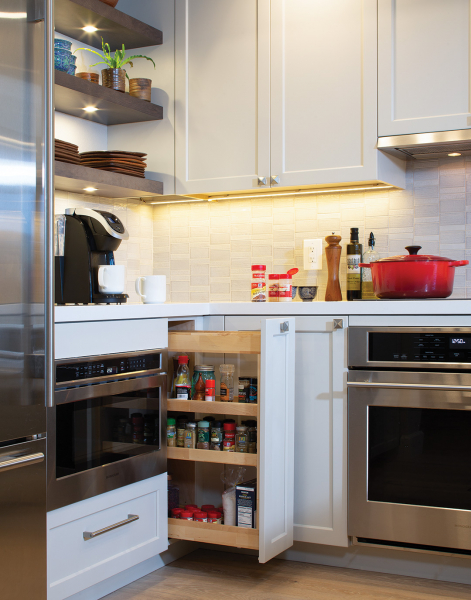 Since the size of this kitchen was small, the homeowners really wanted to emphasize the high-quality fixtures, appliances and cabinetry instead. There's multitoned cabinets outfitted with custom drawers and rollout trays to help them stay organized; built-in appliances; and a view looking out to the marina.