3 Tips for Furnishing Your Living Room
Starting the process of shaping your space.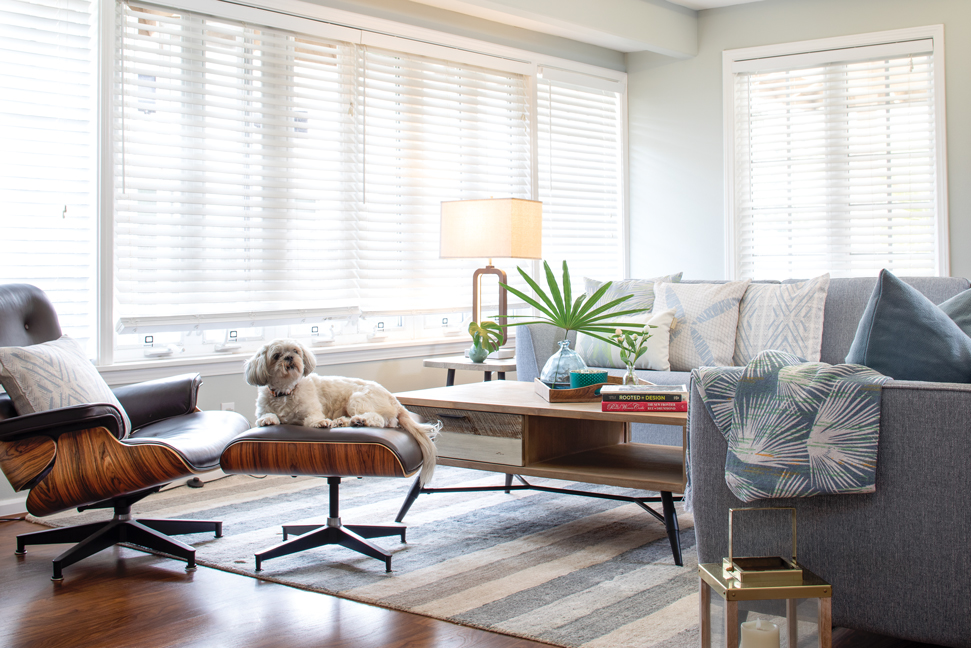 Furnishing a room from scratch offers the potential to craft a sleek and stylish interior — but without knowing where to start, the task can seem overwhelming. Dixie Peterson of INspiration Interiors shares with us three tips on how homeowners can begin furnishing a room.
Choose your largest piece first. The largest piece — typically the sofa — is the focal point of a room, so that's where you should invest most of your money. Once you've chosen your sofa, select a rug and a coffee table that match or complement it in color and style. Peterson suggests looking for pieces that "flow" to tie everything together. "You want the same look throughout the room," she shares.
Find something that suits your lifestyle. Some furniture is better suited for certain homes than others. "You don't want something that will overpower the room," says Peterson, "but don't choose something too small." A larger sofa makes sense for a larger family; those with young children or pets may also want to look for durable materials.
Show your personality! "There aren't any hard-set rules," says Peterson. While it's important to make sure a room is aesthetically coherent, it can be fun to choose one unexpected piece. Classic furniture like the Eames chair work well for this because styles can be mixed and matched, expressing a homeowner's personal taste. "If somebody really likes something, it'll always have a kind of wow factor."