3 Ways to Support National Women's Small Business Month
Get involved with our local community of female entrepreneurs.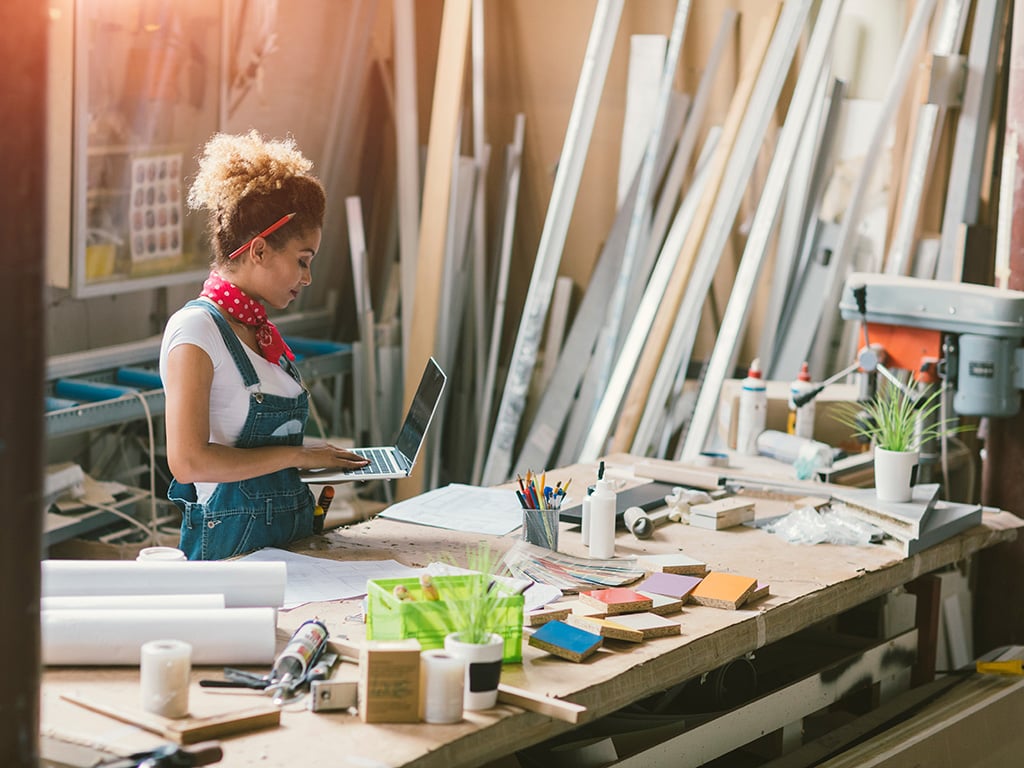 October marks National Women's Small Business Month, a time to spotlight women and the businesses they own, and to recognize their impact on our communities. The U.S. Small Business Administration celebrates the strides that women have made as business owners in various fields, including in the home remodeling and building industries.
Hawaii has a unique community of women who are carrying on the legacies of family-run contracting firms, managing their own home goods shops, aspiring to launch new maintenance services and more. Check out some of our tips below to show your support during National Women's Small Business Month.
Connect with Local Organizations
Find a business owned by a woman for your next home renovation or building project; professional organizations in construction, interior design, architecture and other industries can help with that. The Hawaii chapters of groups such as the American Society of Interior Designers, American Institute of Architects, National Kitchen & Bath Association and the National Association of Women in Construction are good places to start for recommendations. Check out their member directories and newsletters for businesses that fit your values and vision.
Shop at Retailers Owned by Women
In Hawaii, the diversity of women-owned shops that offer home accessories, appliances, décor, arts and crafts, and other home goods is inspiring. During National Women's Small Business Month, be sure to support your favorite vendors by learning their stories and buying local. Visit brick-and-mortar retail stores such as Soha Living and Live Beautiful Home, or check out independent entrepreneurs at events like the Mom Made Market. Scroll through social media and Etsy as well to find online shops run by local women.
Consider Starting Your Own Business
If you're a woman who has a talent for art, an idea for a home service, or professional knowledge and experience in a particular building trade, National Women's Small Business Month may be a good time to explore the process of launching your own enterprise. Resources are available from the Better Business Bureau, Chamber of Commerce Hawaii and other entrepreneurial networks. The U.S. Small Business Administration and National Women's Business Council also provide great information on everything from funding for startups to certification programs for growing your business.