4 eco-friendly tips to grow your best garden
Gardening doesn't have to be a pain. Check out these tips from a local landscape expert.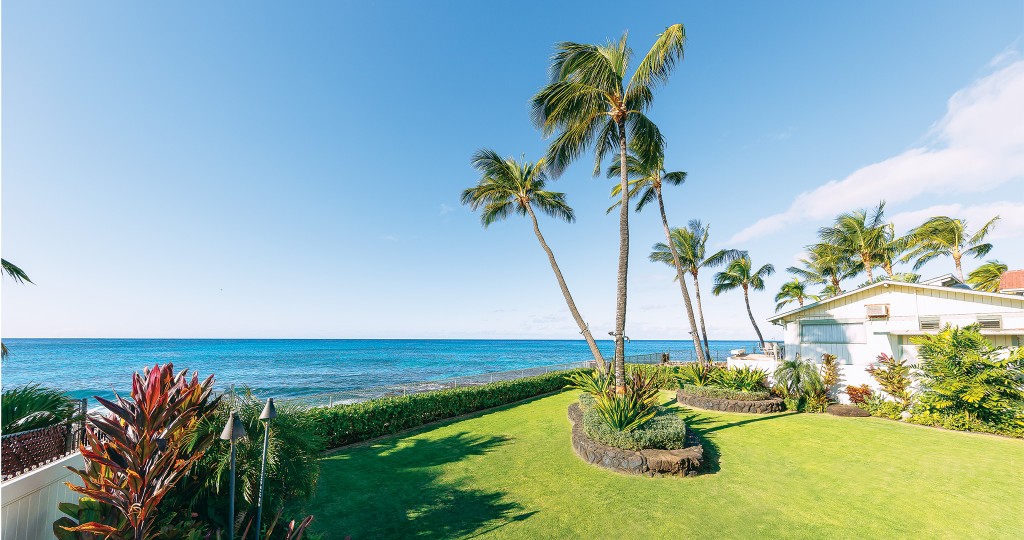 Gardening doesn't have to be a pain. Here are a few tips from a local landscape expert to help you grow your best garden.
Try xeriscape landscaping
"Drought tolerant landscapes and plants are becoming popular," says Gary Shinn, owner of Hokuahi Lawns and Garden Shop. "They call it 'xeriscapes.'" It's a concept that has been around for a while, but has been receiving more attention lately due to concerns for water conservation. "Lawns are always going to be the biggest part of your water bill," he says. To keep that bill under control, try downsizing your lawn, installing a rock garden or even a mulch garden. These alternatives will reduce time spent on maintenance and will require
less water.
Avoid planting on slopes in the rainy seasons
"These are projects that you should keep to late spring and summertime," Shinn says of planting on sloped surfaces. He explains that the extra rain in Hawaii's winter season poses difficulties for plants to take hold and erosion may occur. However, if you must work there despite the rain, Shinn suggests using jute mesh to anchor your plants. Made from burlap, the netting is biodegradable and environmentally friendly. "You roll it on a slope, tack it down and you plant on it," Shinn says. "You don't even have to remove it."
Beat the heat in your garden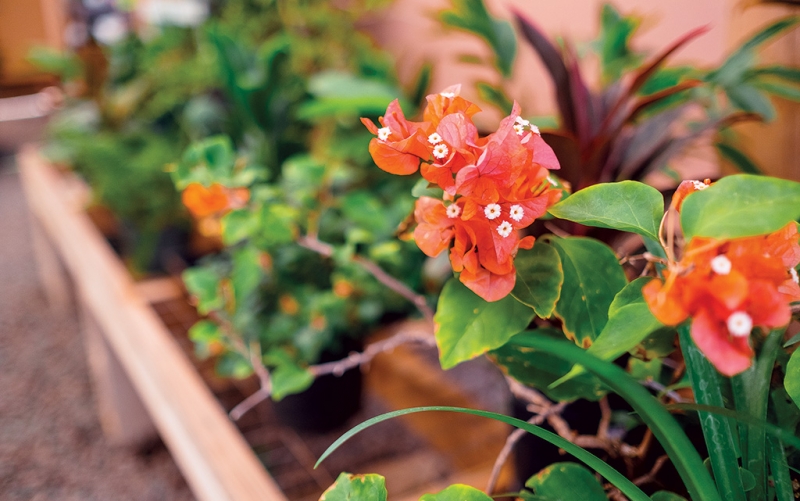 Trees and plants can have a significant impact on the heat permeating your garden and around your home. "Even a palm tree, something simple like a clustering palm, once they start to grow and develop, they capture the wind and swirl it into your yard," notes Shinn. Other popular choices include ginger flowers, heliconias, ti leaves and kupukupu ferns. But be sure to do your research to learn the optimal placement for each type of plant you introduce into your garden. Some may require more sun or water than others. Not only will they add a nice tropical aesthetic to your garden, they may even help lower your energy
bills. Who says money doesn't grow on trees?
Use nontoxic products on your lawn and garden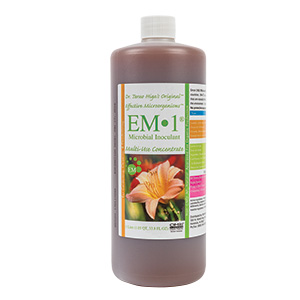 Shinn prefers not to use chemical pesticides. Instead, he uses EM-1, a microbial mixture of microorganisms. Just add water to the product, which is sold in a concentrated formula, to take care of everything from pest control to deodorization and even household cleaning. Shinn says he uses it in his garden shop as well as his own home. "I spray the EM-1 every week and you don't even notice it. It keeps the bugs and pests away," he explains. Since the product contains no harmful chemicals, you can use it without the need to wear any protective gear. Just mix, spray and go!