4 Ways to Celebrate the Fourth of July at Home
Fun ideas for the summer holiday.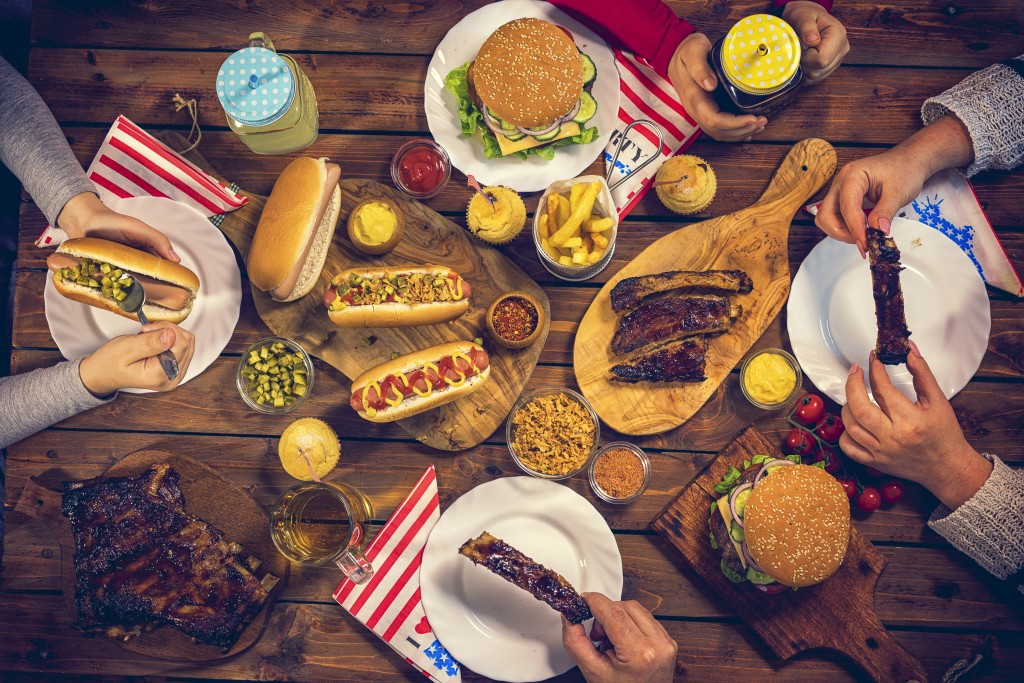 For many, Independence Day marks the unofficial peak of summer activity, a day for good food, warm company and fun in the sun . There are myriad ways to celebrate the Fourth of July, even for those who prefer a low-key holiday at home.
Here are four ideas to spark inspiration for a festive at-home Independence Day.
Host a Barbecue
Fire up the backyard grill and invite guests over for an outdoor Fourth of July barbecue feast. Set the tone of the celebration with Americana-themed decorations from your favorite party supply store and tableware that complements the holiday's motifs. Craft a menu for diverse tastes, including fresh seasonal vegetables and traditional Fourth of July fare such as burgers, hot dogs, grilled meats and more. Add local or ethnic dishes and décor to your barbecue gathering for an extra personal touch.
Game Night
Whether you prefer classic board games or social media-trending activities such as the PowerPoint Challenge, a Fourth of July game night is great for holiday fun. Friends and family can join in lighthearted contests, with special prizes for winners. Make sure you have the right tables, chairs, floor mats, floor pillows and tech devices for everyone to feel as comfortable as they are competitive.
Music and Movies
Audiophiles and film buffs can curate a list of Fourth of July music and movies to enjoy throughout the day. If you've outfitted your home with a custom sound system or screening setup, this is the perfect time to showcase it for guests — or savor it for yourself. For added fun, consider a Fourth of July karaoke night, with singing and dancing to your favorite Independence Day-themed songs.
Self-Care Home Spa Day
If you prefer holiday lounging instead of fireworks, treat yourself to a refreshing Fourth of July self-care session at home. Get creative by incorporating red, white and blue vibes into your day with colorful candles, flowers, bedding and bath products. Quiet activities such as writing, reading a new novel or relaxing with your pet can be great ways to recharge for the rest of the summer. Don't forget to round out your day in the kitchen and personalize a Fourth of July snack or drink just for you.