5 Essential Things to Know When Picking Out a New Countertop
Expert tips from Selective Stone to help you choose the best option.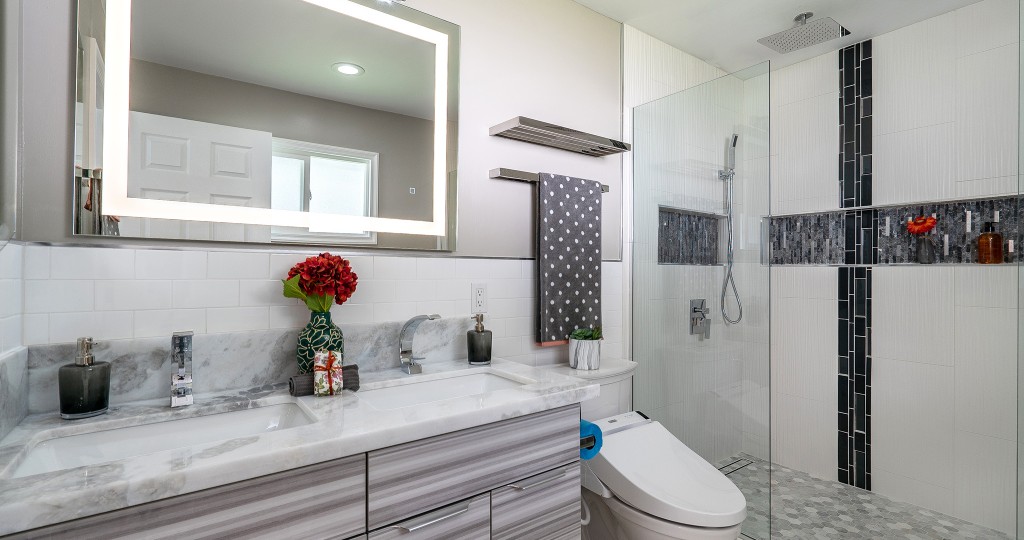 Countertops are an important part of a kitchen or bath renovation. With so many materials, colors and patterns to choose from, picking what will work best for you can feel overwhelming.
Kevin Nip of Selective Stone, one of the largest suppliers of prefabricated stone in Hawaii, has more than 35 years of experience and extensive knowledge of the stone industry. Here are his tips to help homeowners pick and maintain the perfect countertop that will last and look good for years to come.
1. Identify the area to receive the countertop.
Are you replacing all or just part of your kitchen counters? How much material will you need? It may be helpful to measure your existing countertops and then sketch a rough diagram of your layout. If you will be including a backsplash in your project, don't forget to include its dimensions in your final measurements.
2. Choose the type of material to use for the countertop based on aesthetics, practicality, budget and maintenance.
For instance, marble and limestone aren't suitable for kitchens, as they can easily etch or stain. Instead, granite or quartz are recommended for kitchen counters.
Remember that your tastes and home décor can change over time. Consider a neutral countertop that will go with a range of colors so you can keep your options open if you decide to repaint, redecorate or change your furniture.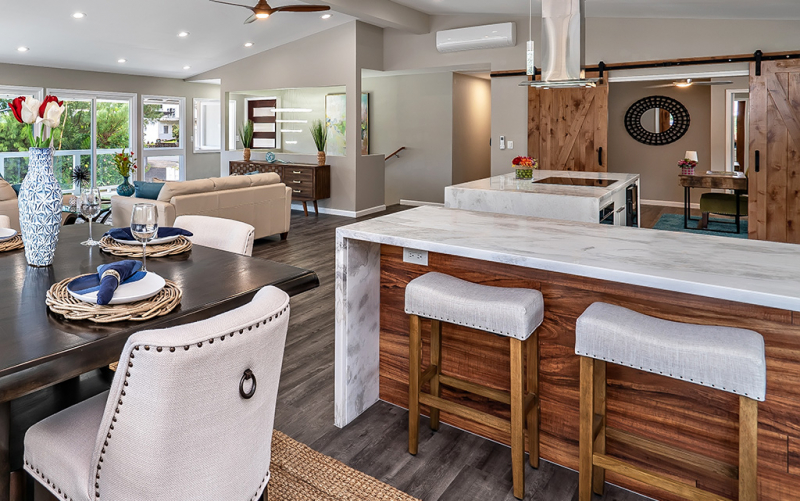 3. Define the type of edge detail you would like for your counter.
Some options are bullnose (rounded), square, ogee (elegant look with a concave radius) or waterfall (double concave radius), for example. Countertops are very customizable, and the edge you choose can affect the overall look and feel of the surface.
4. Define the type of backsplash you would like to have.
Will you use the same material as the countertop at either a standard 6-inch height or full height? Will you choose glass tile, mosaic or subway tile? Consider all your options before making a decision.
5. Once they're installed, apply an impregnator sealer for all materials used for countertops as a preventive maintenance measure.
Even a hard surface like granite can be damaged or stained quickly without sealing. The sealer creates a resistant barrier between your countertop and any spills or messes. This process is something that homeowners can do themselves.
If you've done some research but want to see and touch your options in person and ask questions, Selective Stone carries a full line of stone tiles, including granite, slate, quartzite and travertine, in addition to ceramic and porcelain tiles, all at competitive prices. No matter what your taste, you'll find something to match it, plus a team of hardworking, dedicated professionals to help you through the process.
Visit Selective Stone at its showroom at 2979 Koapaka St., Honolulu, or online at selectivestone.net.