5 Expert Tips for Keeping Your Pool Clean
Clifton Crawford of C & J Contracting shares his advice.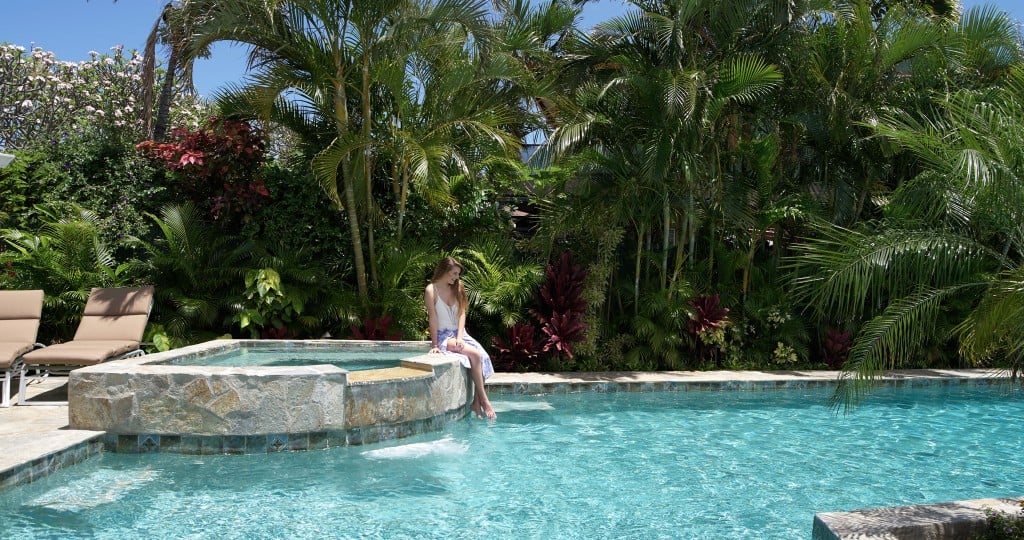 With school out, longer and hotter days, and more outdoor get-togethers, your pool is sure to be busy. So make sure the water's always fine. "Every pool out there needs a weekly check, at minimum," says Clifton Crawford of C & J Contracting. Though he's a believer that every pool should have a device that goes into the pool to give it a daily clean, he says around 30 minutes a week of manual maintenance will do the trick.
Here are Crawford's five pool maintenance steps:
1. Checks and Balances
Be sure to check that the chemicals in your pool are properly balanced. "They change due to usage and the climate," says Crawford.
2. Brush It Off
To avoid algae buildup, Crawford says brushing the pool walls will help. "You can catch it before it becomes visible. If you brush your pool weekly, you'll be able to get the debris stirred up so it'll filter out," he says.
3. Keep It in Line
At the edges of the pool, there are waterline tiles around the pool surface. Over time, these tiles can become crusty. Crawford suggests cleaning the tiles with a tile brush and cleaner—don't use a pumice stone. "When you look out, your eye goes to the deck and then the waterline, so you want it to look nice," he says.
4. Final Check-Through
Crawford advises to check the pumps, pump baskets, skimmers and filters weekly, cleaning them when necessary.
5. Get the Kids Involved
Not only will it help pool maintenance fly by, but it'll teach your kids responsibility. "If [the kids] want to use the pool and enjoy it, they should know how to take care of it," says Crawford.
---
If you are not able to care for your pool, Crawford suggests hiring an expert.