5 Hawaii Bathrooms Bright with Color
These refreshing spaces are brimming with personality and style.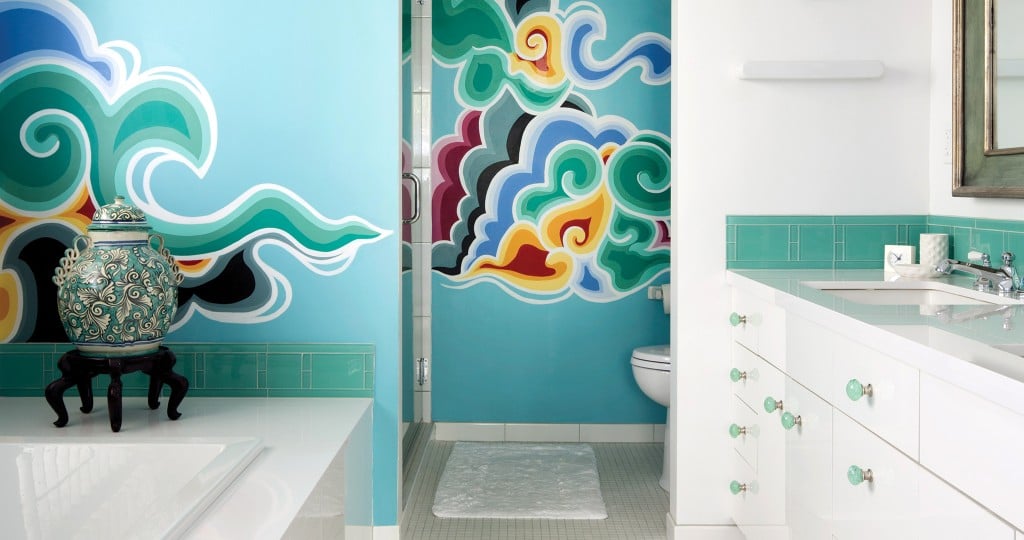 Forgo a standard bathroom renovation for one that pops and shows off your personal tastes, making a statement that guests will be talking about whenever they visit your home. See below for some inspiration for you to give your powder room or full bathroom a makeover.
A condo's powder room makes a statement with deep purple silk wallpaper and a gold custom mirror.
Blue hues shine in this functional, stylish bathroom renovation.
Only three colors were used to make this stylish powder room stand out.
This colorful Tibetan-themed master bath with a hand-painted cloud motif complements the Tibetan influence found throughout the home.
The renovated guest bathroom of this home — featured on the cover of our August 2019 issue — showcases an array of ocean-themed colors in the shower backsplash.