5 Local Art Pieces to Revive Your Walls
Have a change of art.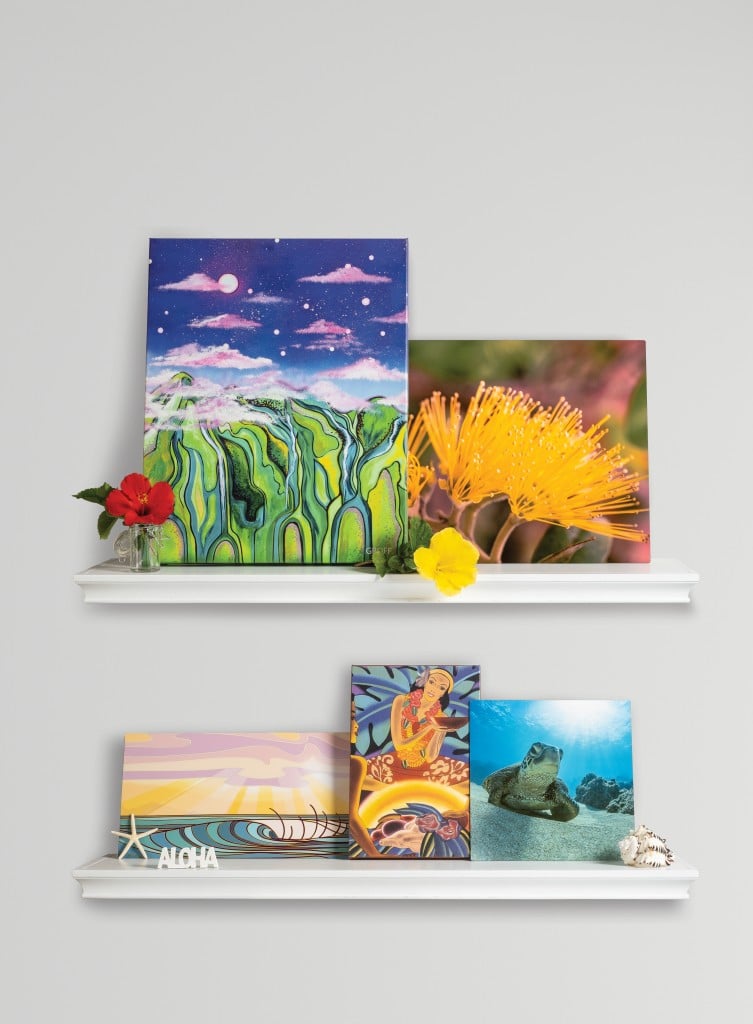 Sometimes it's your walls that need a refresh. Brush up your view with eye-catching paintings, 
retro-style illustrations and other breathtaking scenes from local artists at Pictures Plus. 
Top, left to right: "Midnight Mountains," Danielle Groff, $95; "Ohia Mamo 2," William Weaver, $114. Bottom, left to right: "Modern Sunset," Odi, $46; "Luau," Frank McIntosh, $41; "Sunny Boy," Gilney Lima, $38. picturesplus.com. 
Personal Touch  
Pictures Plus can also print your own photos or artwork on canvas, aluminum or paper in sizes up to 40 by 80 inches.