5 Must-Know Art Hanging Hacks
Personalize your walls with your favorite art pieces.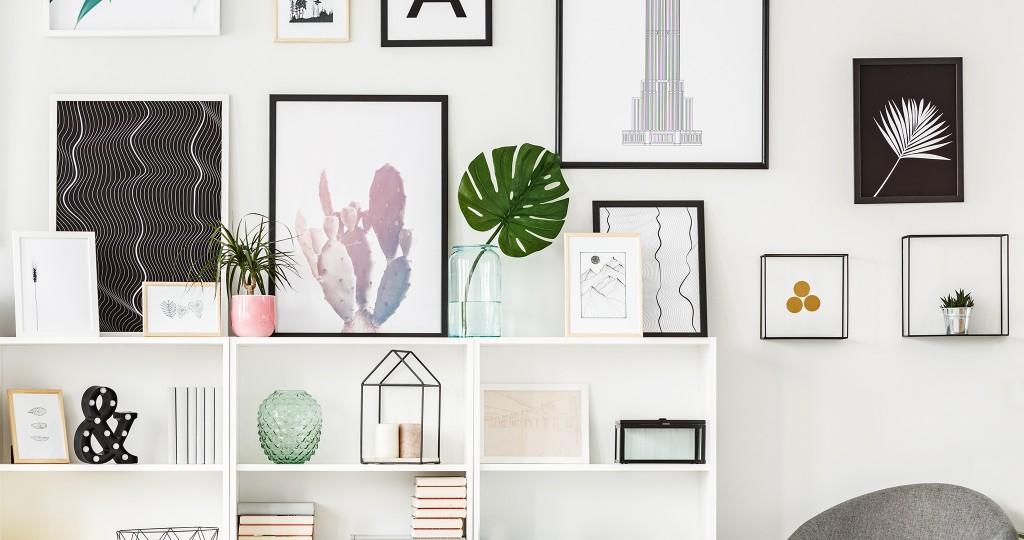 Everyone loves the look artwork adds to a home's walls. It brings the owners' personal style into the home, making it feel complete. Although many find the task of hanging and arranging art daunting, it doesn't need to be. These art hanging tips and tricks let you skip the stress and cut straight to the fun part.
What Meets the Eye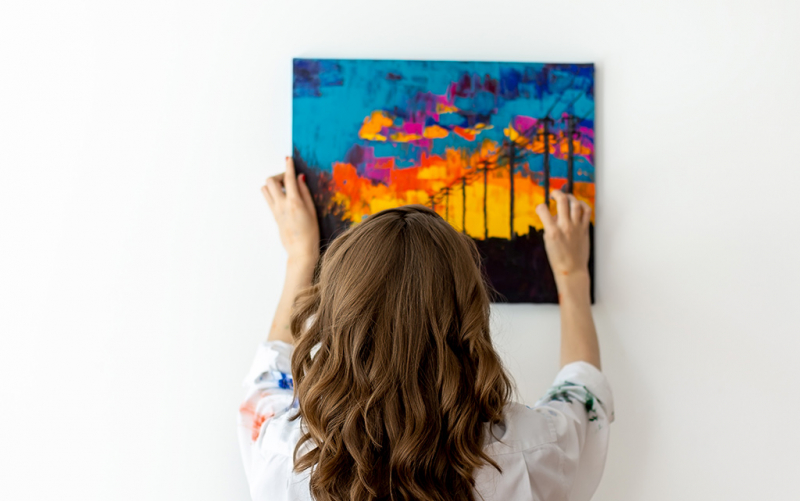 The general rule of thumb when it comes to hanging art in your house is to keep the center of the piece at eye level. This, of course, varies based on your height but should be around 60 inches from the ground. For larger houses and homes with tall ceilings, hang your art a few inches higher to accommodate for the additional vertical space.
The Big Picture
Large pieces of art can be tricky to work with, but you can utilize your furniture and other features of your home as a guide. If you are hanging a big piece of art near a door or window, align the top of the piece with the height of the door or window frame to complement it. If it's a couch or bed you are trying to accent, adjust the bottom of the artwork so it lies 6 inches (about the width of your hand) away from the couch or headboard. This will allow your favorite painting or photograph to be showcased without taking away from the space.
Line it Up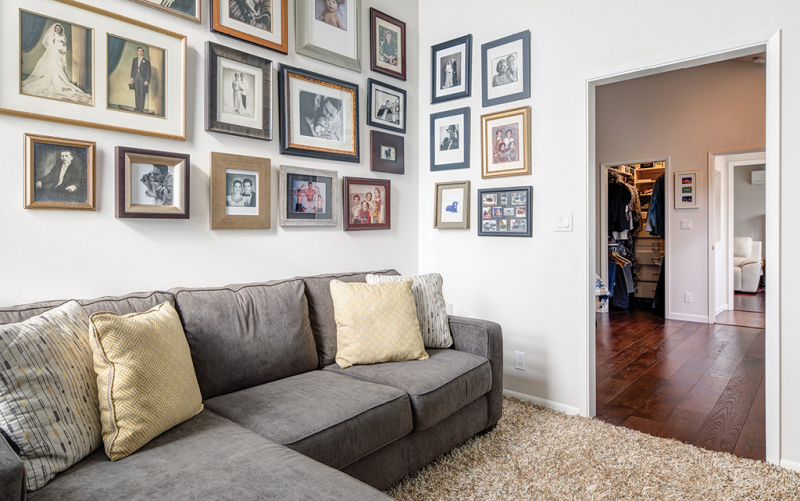 For those who have a collection of pieces they wish to display, consider hanging them horizontally or gallery-style. If you prefer a sleek, minimal look hanging your art in a horizontal line 2-3 inches apart will help you achieve this. If you are someone who is constantly adding to your assortment of art, choosing to hang gallery style is the way to go. Not only are the results almost always impressive, they can be easily rearranged as you continue to collect new pieces. While the initial task of arranging the art on the wall may be intimidating, planning it out on the floor first, or with pieces of paper that are true-to-size, lets you get creative and saves you time.
Nailed It
Now that you have your art picked out and know where you want it to go, it's time to hang it up! Although we were always told to hammer in a nail straight, it's not as effective when it comes to hanging picture frames. Instead, try to put in the nail at a slight angle for a better hold. And when it comes to the number of nails to use, remember that less is more. The more nails you use the harder it will be to level, so aim for sturdiness with the least amount of nails as possible.
Mix it Up
Many of us are still in the process of forming our art collections and some of us may always be. Don't be afraid to mix in mirrors and other wall decor into the empty spots in your gallery wall or any other space in need of a makeover. Mirrors add light and the illusion of space to a room, and they can be found in a variety of shapes to fit your style. In addition to mirrors, there's also an endless amount of functional art decor you can add to the mix to make the most of your wall space, such as floating wall shelves, antique clocks and wall planters.