5 Stylish Living Rooms
Gorgeous shared spaces that balance design and function.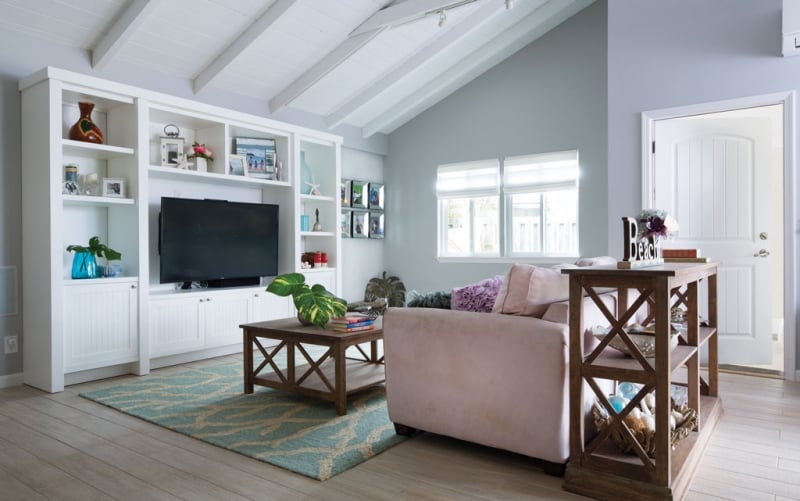 The living room is the prime social and relaxation hub in your home — it's where you gather to watch TV, host family game nights or enjoy quiet time reading. For all of its functions, your living room should be designed not only effectively, but also fashionably. Take inspiration from these five stylish living rooms that sport a sense of peace and personality.
This coastal designed space, featured above, has a white painted vaulted cedar ceiling, making the room feel more open and light.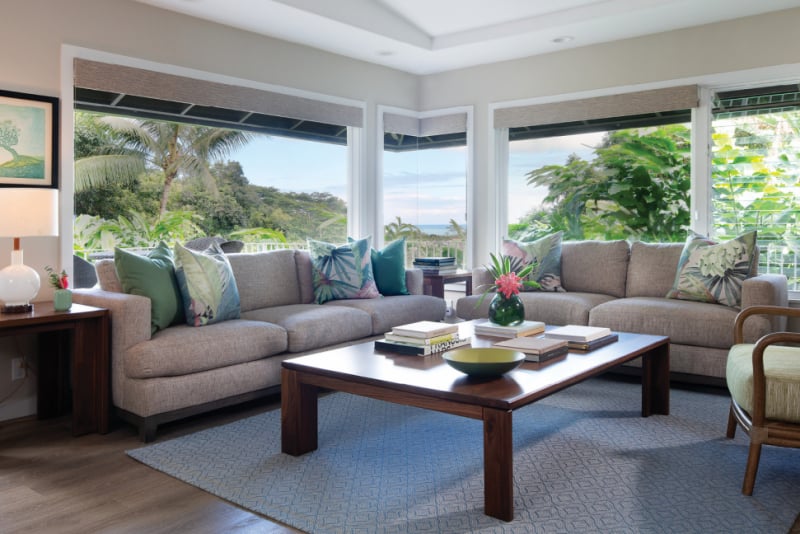 This home has four different living areas for everyone to enjoy, including this sitting area with sweeping views of Kaneohe Bay.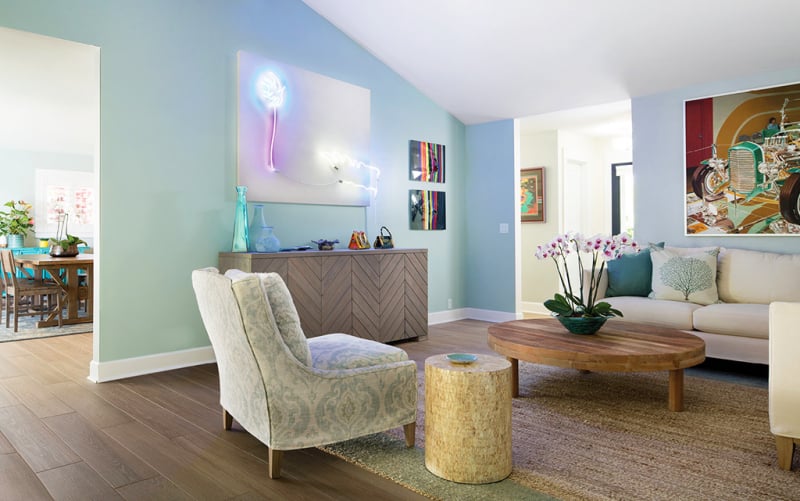 Artwork created by the homeowners' son brightens up this living room. A partial wall adds privacy from the kitchen area.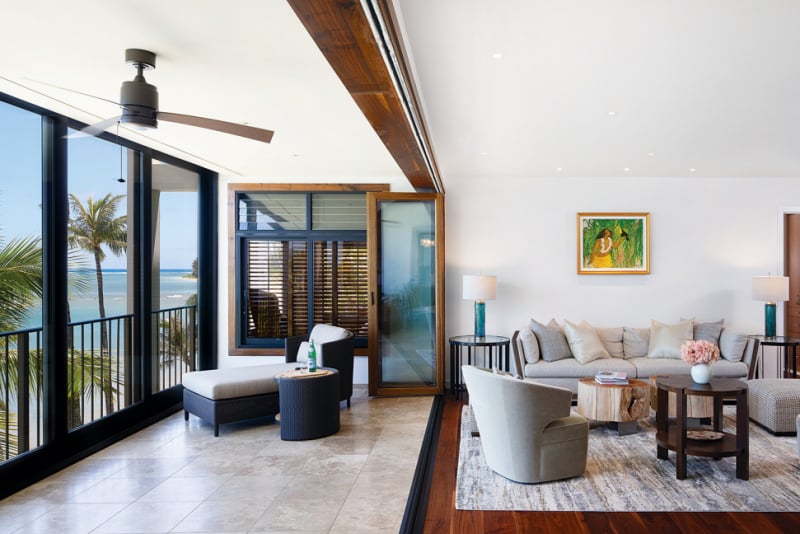 The design of this living room welcomes indoor-outdoor living along with natural, organic elements.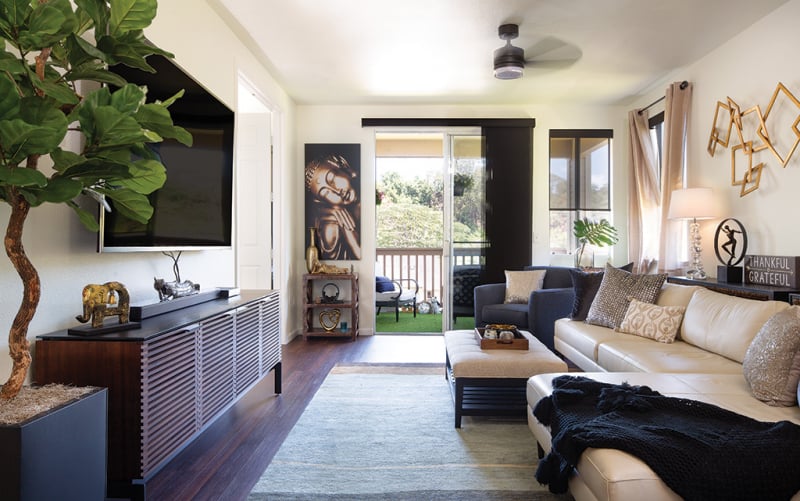 Neutral tones and decorative pieces fill this condo's living space.