5 Ways You Can Upgrade Your Kitchen
And how to finance these updates too.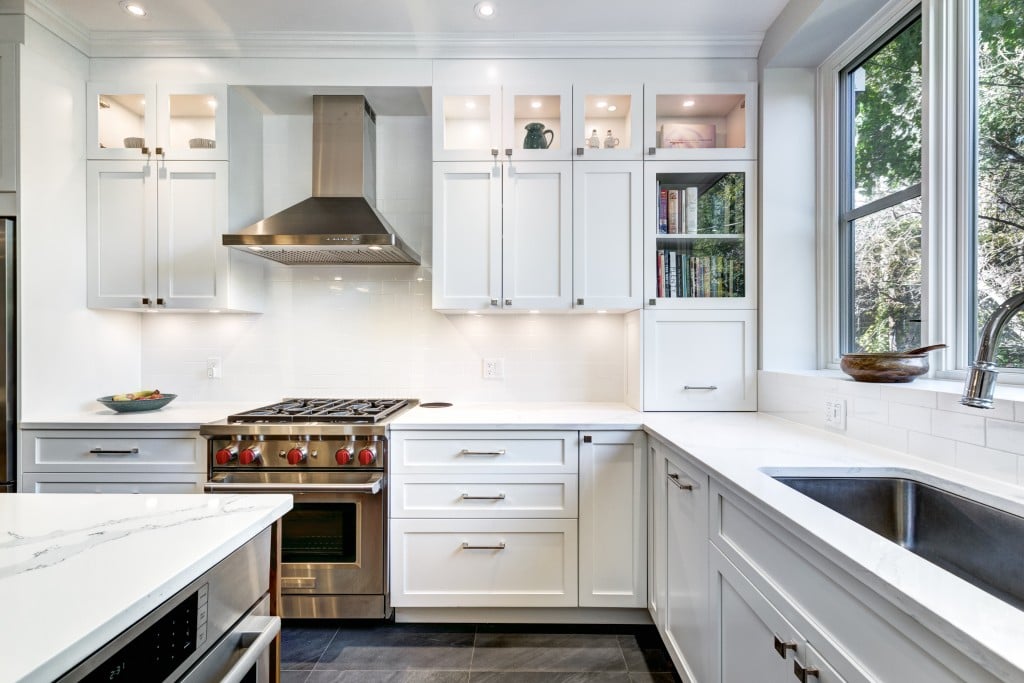 Many of us have spent a lot more time in the kitchen since the start of the pandemic. According to the "Food Study Special Report Wave Two: America Keeps on Cooking,"1 published by Hunter, a food and beverage public relations and marketing communications consultancy, Americans have been both cooking 51% more and baking 41% more often in 2020 than they did the year before COVID-19. 
If you've found yourself in the kitchen more often than before, you may be itching to upgrade your space. Get inspired by these ideas for a deliciously new kitchen to help you keep the momentum going. 
New Kitchen Appliances
Examine your appliances to see if they should be repaired or replaced. Take the time to research the latest models and consider new features like smart technology and so much more.  
Light Things Up
Lighting can make a huge difference in the look and feel of a space without a hefty price tag. Illuminate your kitchen by hanging up pendants or a statement chandelier.  
Maximize Storage
Storage space is essential in any home. Declutter and reorganize items in your cabinets to maximize existing storage first. Use easy tricks like magnetic strips to hold utensils or hooks to hang up pots and pans. For a much bigger improvement, consider pull-out drawers to optimize the use of deep cabinets for hard-to-reach areas. Adding a kitchen island also provides more counter space since the cabinetry below can be used to store goods and smaller appliances.  
A Splash of Color
Spice up your kitchen by repainting your cabinetry. A new color is an affordable way to try new trends such as a two-tone finish. Replacing the backsplash is another great way to refresh your kitchen to reflect your style and personality.  
Create More Space
If you are bumping elbows while cooking and cleaning, it may be time to modify your current layout. Open-concept designs are popular since it allows for an easy flow and connects rooms. Knocking down a wall can also help open up the space. Replace upper cabinetry with open shelving to help lighten and modernize the space. Open shelving is a great multifunctional option to both display and store your everyday dishware, glassware and décor.  
Get Cooking
Consider a home equity line of credit, or HELOC, from First Hawaiian Bank to help you start making improvements in your kitchen. A HELOC is a convenient way to pay for renovations and large home purchases. 
For more information, visit FHB.com/HELOC or talk to a Personal Banker at any First Hawaiian Bank branch.   
1The Hunter study, "Food Study Special Report Wave Two: America Keeps on Cooking," is provided for informational purposes only. First Hawaiian Bank is not affiliated with Hunter and does not endorse Hunter or the study referenced in this article.