6 Dreamy Hawaii Bathrooms
These relaxing retreats are ideal for a calming bath.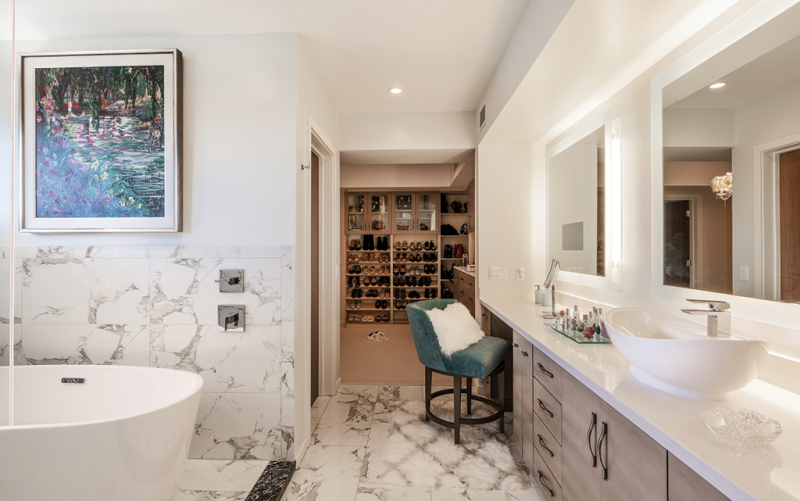 Are you in need of some inspiration to get you through the week? Then look no further than our collection of bathrooms below that you'll want to save for your dream home renovation.
This feminine master bathroom (featured) that's chic, refined and elegant.
The use of glass in this bathroom gives off the illusion of being outdoors — making it a truly tranquil oasis for the homeowners.
An expansive master bathroom makes room for a walk-in shower with a bench and separate soaking tub.
Every single bedroom in this stunning — not to mention award-winning — house has an en suite bath, complete with a soaking tub that has a retractable shade for privacy.
The second story of this home serves as a private retreat, with space for both relaxation and work. The master bath, for instance, features a freestanding bath, walk-in shower and double vanity bedecked in Carrara marble. Enchanting, isn't it?
The ocean view sets the tone for this rejuvenation room. Vents around the bath let in the smell and sounds of the saltwater for an all-around calming, therapeutic experience.