6 Tips on Finding a Home to Fit Your Lifestyle
Knowing your must-haves is key to success.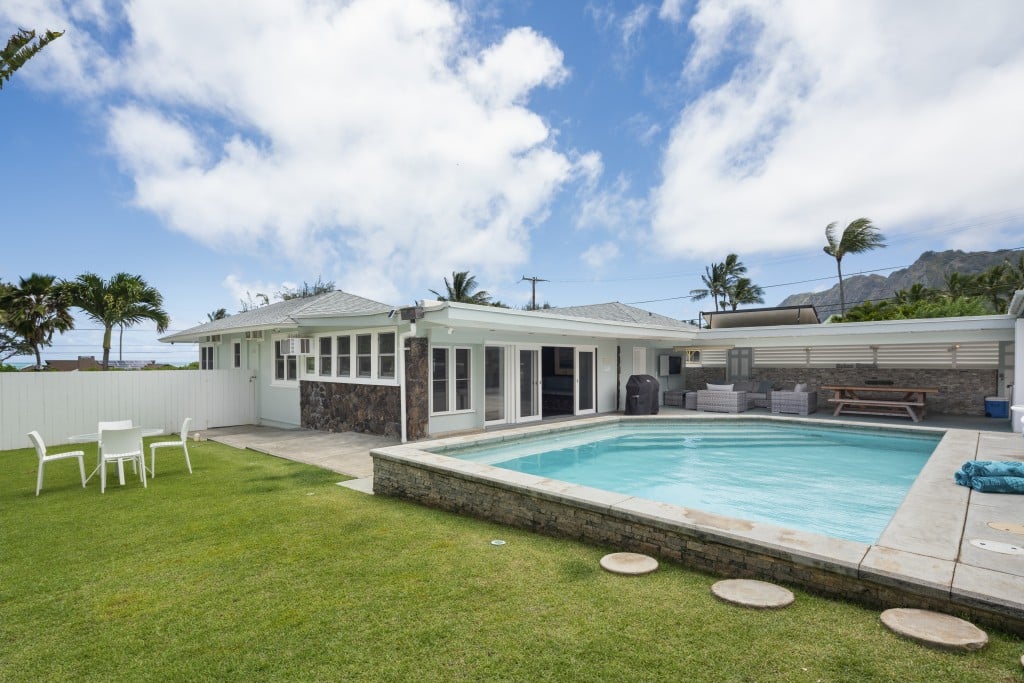 You want to love where you live, so identifying your "must-haves" is vital when shopping for a home. Here are six considerations for buying a new home based on your lifestyle.
1. Functionality
First and foremost, it is important to know how your new home will fit into your lifestyle. Oftentimes, people want to move when they have kids or when their kids become adults and move out. "How your home works for your current lifestyle may change," says Cheryl Shope, a Realtor for List Sotheby's International Realty. "Functionality is smart to think about especially if you want to stay in this home for a long time. It has to work for you — whether it's an ohana (family) house, or a place you could make changes to if you needed to.
"You'd be surprised at how many people move into something and it ends up not working for them," she adds. Shope advises homebuyers to ask themselves what kinds of changes they can anticipate before they start their search. "Functionality is sometimes at the end of the list, when oftentimes it should be moved to the top. The right agent can help you to think about home functionality and what will work best for you."
2.
Value
Whether this new house will be your home or an investment, you more than likely want to know you're getting the most bang for your buck. "It's inherent to want some kind of value, especially for resale," says Shope.
Think about your goals because the resale value of your home matters. It's important to check whether you're buying in an area that historically sees a slower rise in home values because buying and selling within the span of a few years may not yield the results you want.
3. Location
Location matters. For example, if you currently live close to work and are contemplating a location farther away for your new home, this will impact your lifestyle. More time spent commuting can have an impact on your schedule. Make a list of other places you go to regularly and how each possible home location works with that. "Families with children may want to live in neighborhoods with other children or near parks for play dates," says Shope.
4.
Amenities
Amenities are something to take into consideration when shopping for a new home. Think about how you like to spend your time, whether you are outdoorsy, like to try new restaurants, want to live somewhere walkable and more. "I try to find active buyers a home with — or close to — amenities they will use," says Shope.
Perhaps this means a condo with a pool or gym. "Many single-family homeowners want a yard or to be near a park or the beach," she adds. "Those buyers who work many hours or shift work may require room to exercise in their home or have facilities open longer hours."
5.
Budget
It's likely you've already determined the budget for your new house, including your down payment, closing costs and taxes. Taxes and home maintenance will be ongoing, so it's important to create a new budget. Your new plan can include said ongoing maintenance, a monthly mortgage, more fuel costs for a possibly longer commute and more.
6.
Essential to You
In the end, only you get to decide what matters most and would be deemed "essential" to your lifestyle. "Shopping for a home is an intersection of comfort and compromise," says Shope. "You must find a home that you look forward to spending time in. It should make you feel happy. Sometimes you may have to compromise on size, distance to work, amenities or price. It is about balance. There is no perfect house, but there is a perfect home for you. Don't settle for a place you don't love."
Cheryl A. Shope, Realtor, HI License RS-68317, (808) 330-2533, cshope@listsir.com. Visit her agent profile here.