7 Accessories in Millennial Pink You Won't Be Able to Say No to
What's on our radar.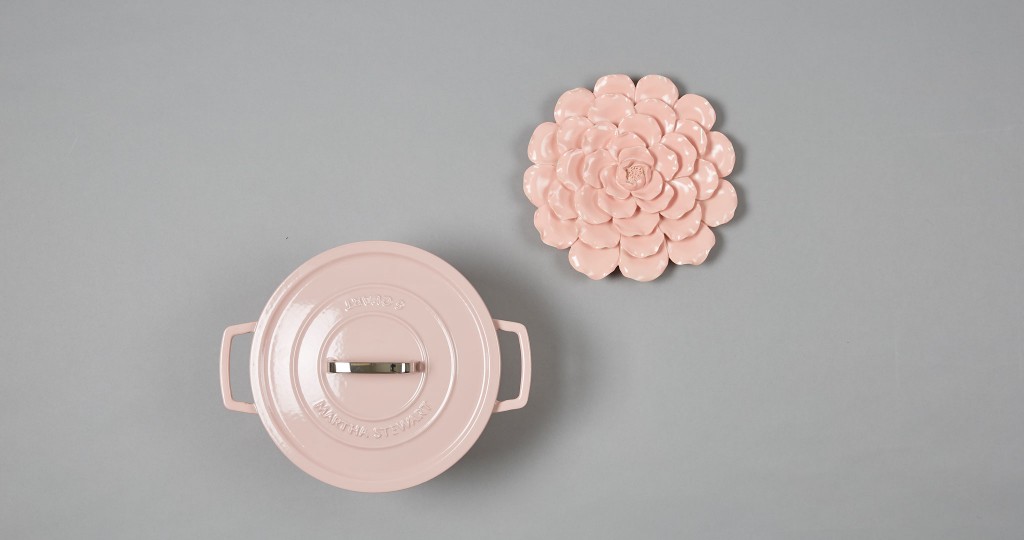 Embrace the Millennial Pink trend and add color to your home in a spectrum of this soft and nostalgic hue. It's subtle, sophisticated and pleasing to the eye, which adds a sense of serenity to any space. Here are some home décor and accessory selections to get you started.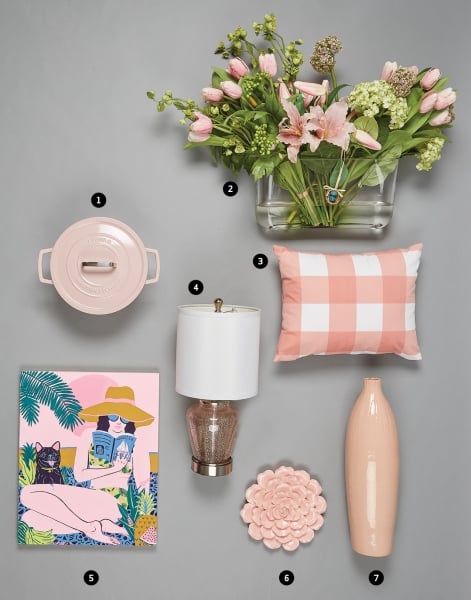 1. Martha Stewart Enameled Cast Iron 6-Qt. Round Casserole, $188, Macy's.
2. Tulip/Lily/Hydreangea, $629, HomeWorld Furniture.
3. Gingham Pillow, $50, Macy's.
4. Table Lamp, $82, HomeWorld Furniture.
5. Perfect Day by Kim Sielbeck, Acrylic on Wood Panel (16 x 20 in.), $2,900, MORI by Art+Flea.
6. Flower Wall Décor, $21, Target.
7. Tall Pink Vase, $39, HomeWorld Furniture.