7 Favorite Home Finds from the Made in Hawaii Festival 2018
We shopped the popular festival for home furnishings and accessories.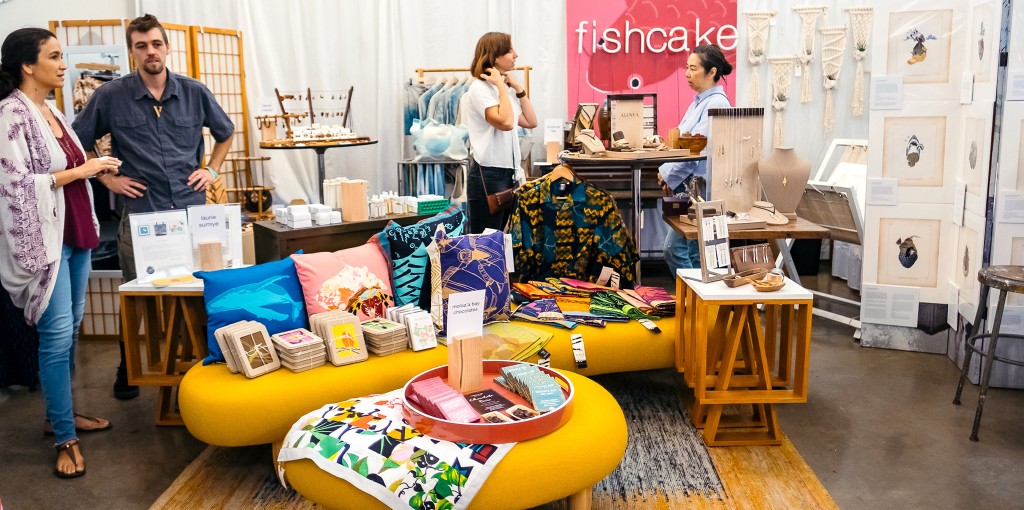 It's the most wonderful time of the year for shoppers looking for local goods, from food and beverage to jewelry and clothing, and our personal favorite – home furnishings and accessories. Take a peek at seven of the booths we recommend you visit for home goods at this weekend's Made in Hawaii Festival, produced by the Hawaii Food Industry Association and sponsored by First Hawaiian Bank.
Fishcake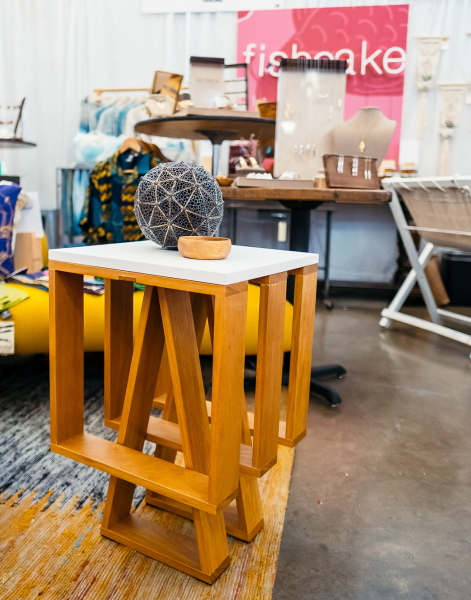 When Shawn Halvorson is not at his day job – helping to make Plus Interiors' Exotic Woodlines collection of cabinetry – he's likely still at the shop, working on his passion project: furniture design. We spotted this Vala Table he designed at the Fishcake booth. Halvorson crafts the side tables from Brazilian teak and tops them with a white melamine plywood finish.
Artsy Fartsy Décor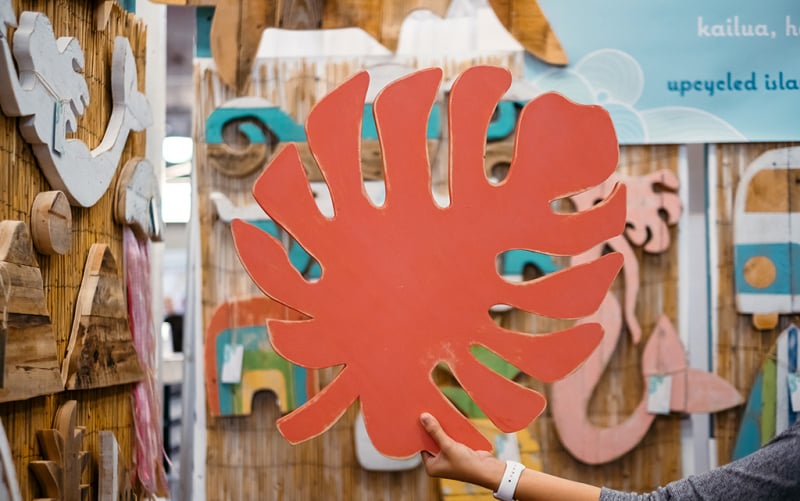 New to the Made in Hawaii Festival is a Kailua-based, husband-and-wife team that hand-carve and paint pallet and reclaimed wood from their Kailua home. A few of our favorite pieces of Artsy Fartsy Décor's wall art include the monstera leaf, small VW bus and octopus.
Upp Glass Hawaii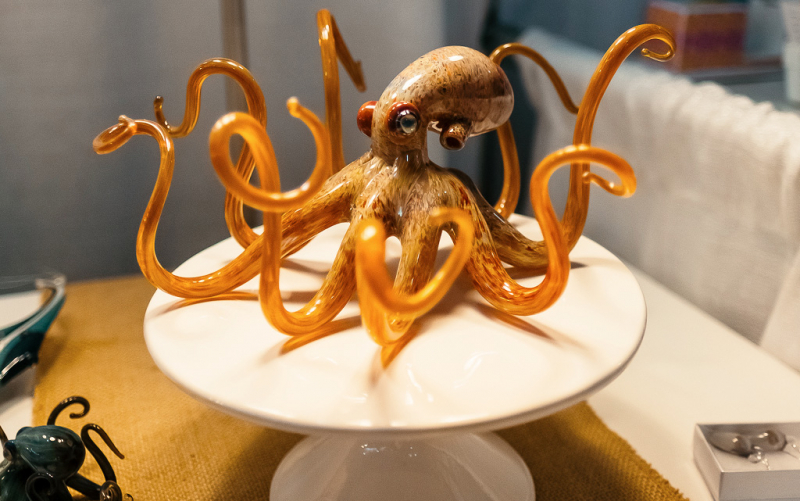 Glass artists Christopher Upp hand-sculpts and blows creations like this octopus at his off-the-grid studio on the Big Island. His gallery in Kalapana closed due to the Kilauea eruption, so if you'd like to see and support his work, stop by the Upp Glass Hawaii booth at the Made in Hawaii Festival.
Happy Koi Nursery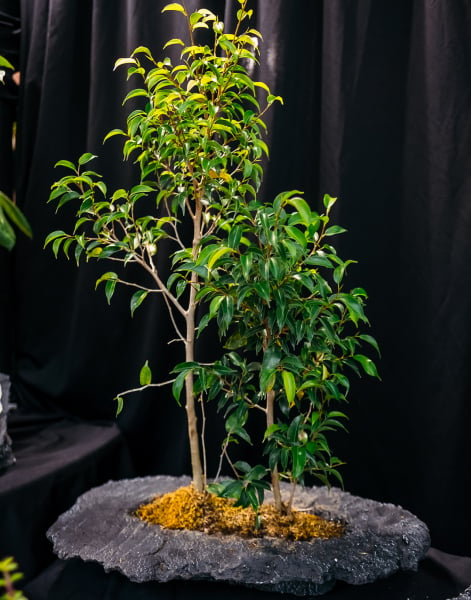 Beneath the concrete surface pot, this dwarf ficus tree is rooted in a recycled tofu container. Happy Koi Nursery has a variety of plants that are potted just like this.
Wrappily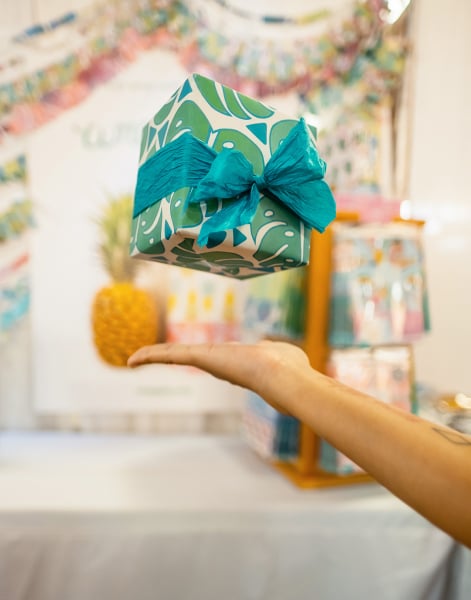 Made-in-Hawaii Festival is a great opportunity to get an early start on holiday shopping, so while there, stock up on fun gift wrap made by Maui-based Wrappily. It's made on premium-grade newsprint, which is recyclable, and even compostable. This print was a collaboration with Jana Lam.
Jana Lam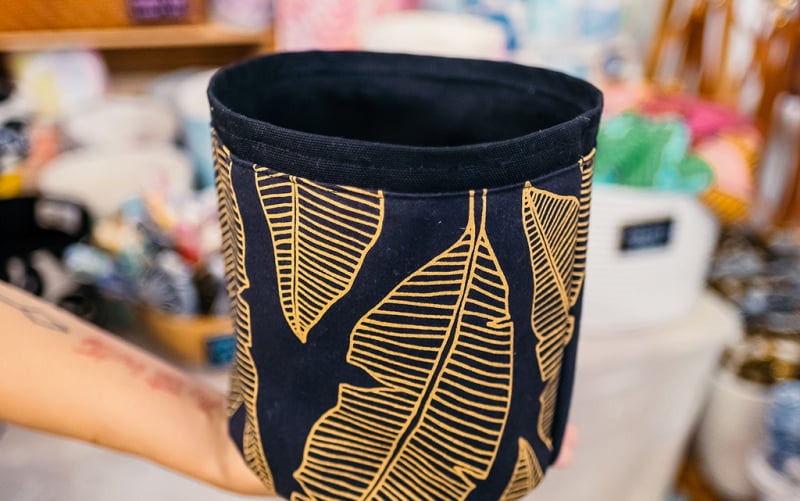 Speaking of Jana Lam collaborations: new to the designer's line is a collection of fabric vessels to hold houseplants, a collaboration with Jessica Onetti of Sax. The "plant sax" are available in a variety of prints, colors and sizes, so pick the one that fits your home décor – and your houseplant.
Nick Kuchar Art & Design Co.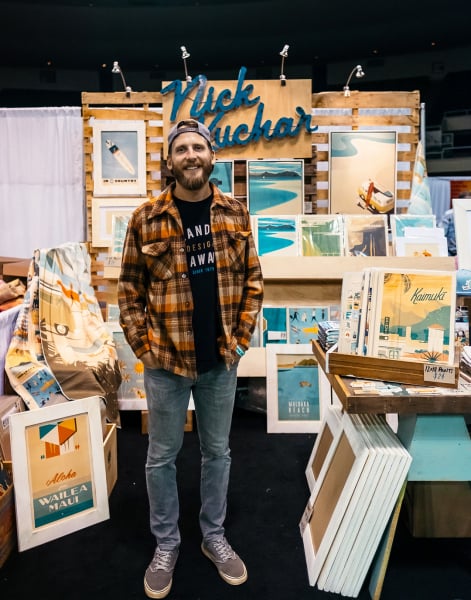 Artist Nick Kuchar's retro-style prints are inspired by favorite destinations throughout the Hawaiian Islands. Kuchar worked with the Historic Hawaii Foundation on his newest print, Kaimuki.
Made in Hawaii Festival
Neal S. Blaisdell Exhibition Hall & Arena
Friday, Aug. 17 through Sunday, Aug. 19.
madeinhawaiifestival.com