7 of our Favorite Kitchens this Year
See some of our best-loved spaces from 2020.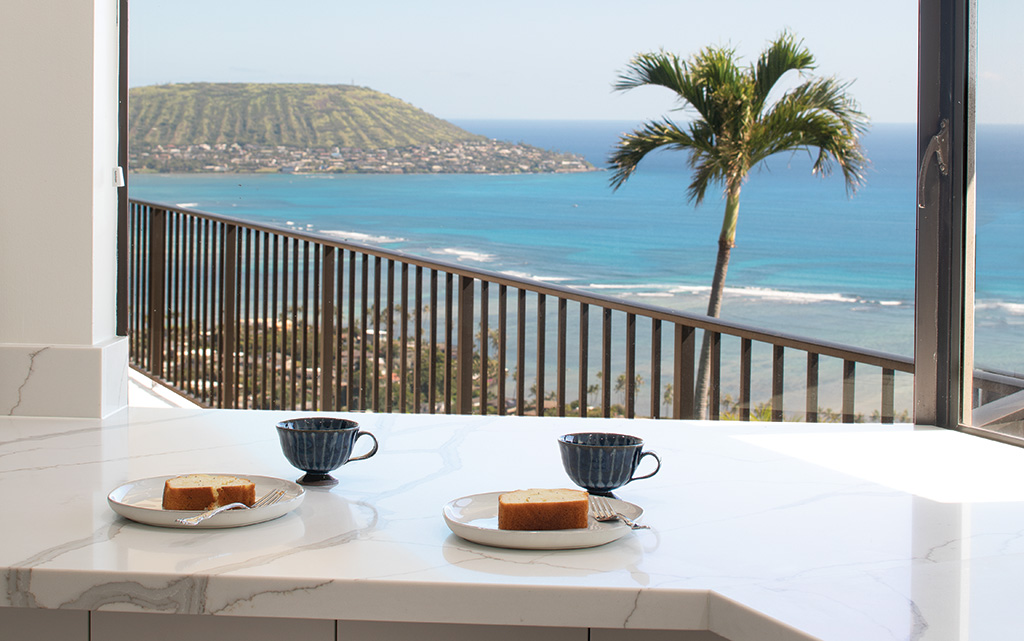 There are so many stunning new homes and renovations that are featured in Hawaii Home + Remodeling. Here are some of our favorite kitchens from 2020.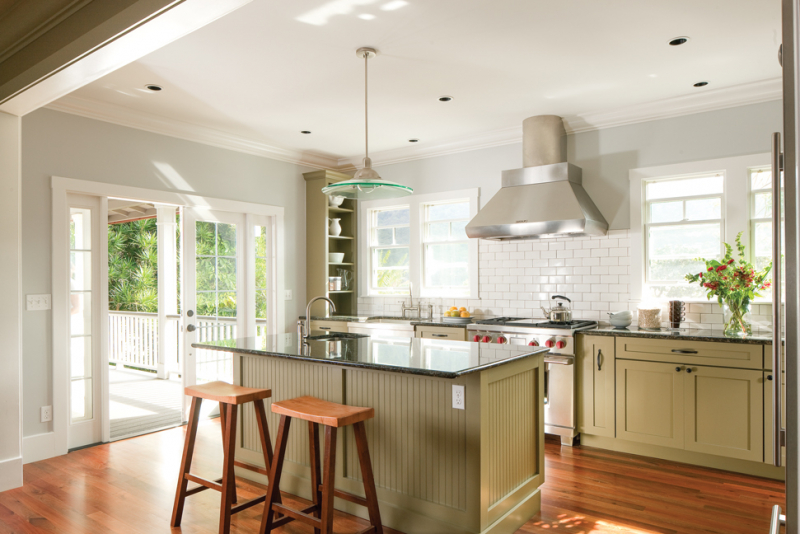 The new open-concept kitchen in this charming Manoa home radiates with natural light and style, balancing warm tones and modern finishes.
This modern kitchen blossoms into a bright and open space, with glazed ceramic tile backsplash, prefabricated granite countertops and glossy white cabinets adorned with gold hardware.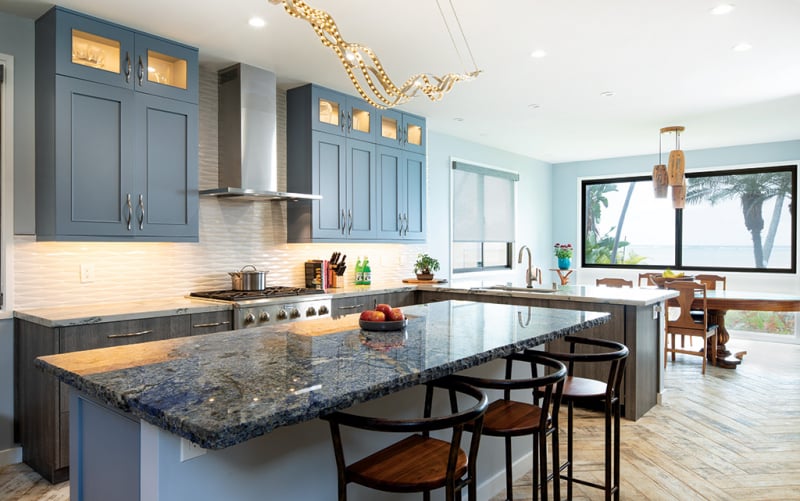 In this waterfront home is a contemporary, open-concept kitchen with custom cabinetry that's equipped with interior features, a pullout pantry and a custom "lift-n-stay" appliance garage cabinet.
A dark kitchen emerges as a light space thanks to a modern renovation. The remodel included removing two walls to open up the kitchen to the dining room, as well as adding two-tone cabinetry, high-end appliances and more.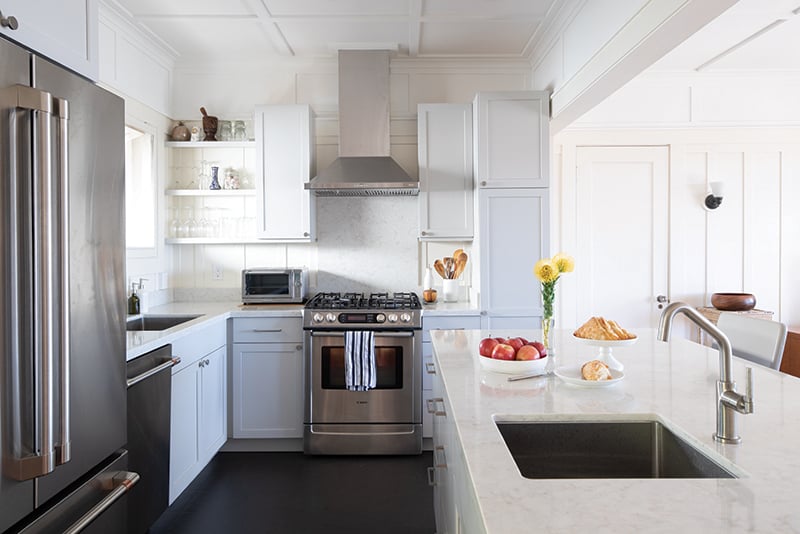 This charming abode features an open-concept kitchen that echoes the design of the rest of the home, with its matching trim, molding and coffered ceiling.
The dark island in this kitchen helps to break up the overall white look of the space. The whole space was redone and redesigned to take advantage of the gorgeous view.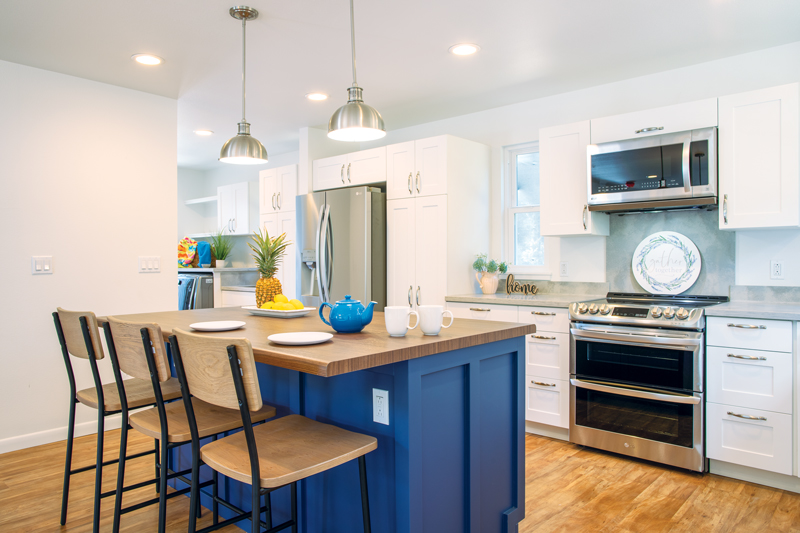 In this farmhouse-style home is an open kitchen with indigo-painted cabinets and a wood-look laminate countertop at the island and white cabinets and solid-surface gray counters at the perimeter.