7 Space-saving Furniture Pieces You Need in Your Life
These chic, multifunctional items make every square foot count.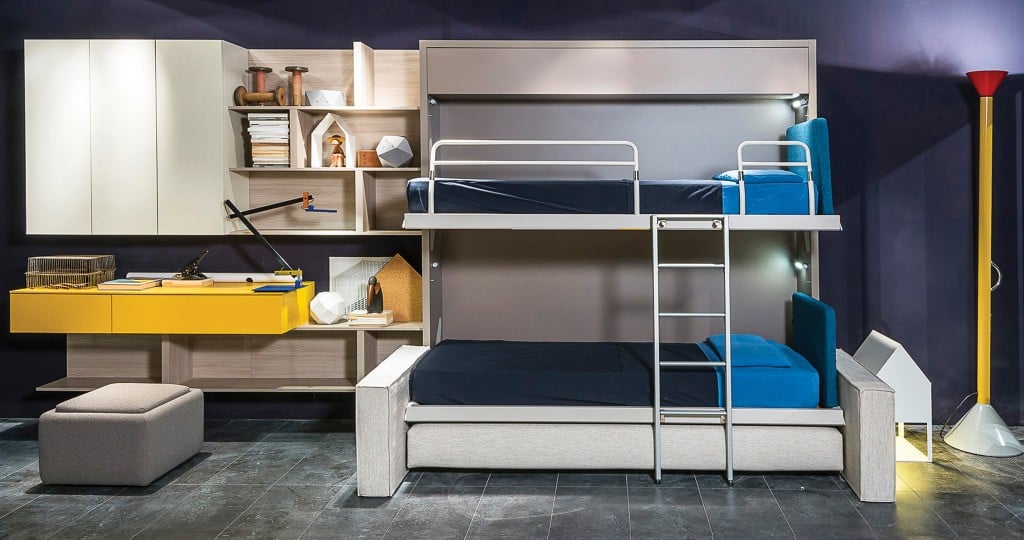 When living in a small space, it helps to have purposeful, double-duty items that not only improve the function of your home, but also keep it looking chic. Think about adding some of these key pieces designed with functionality in mind for your dwelling.
Dynamic Duo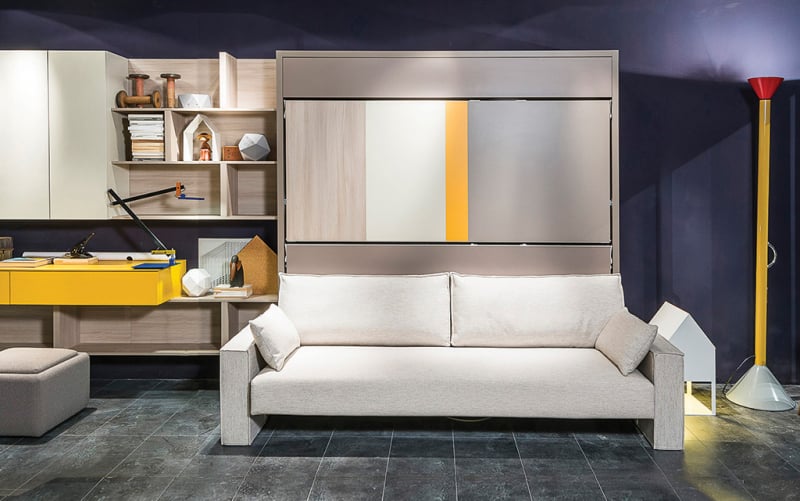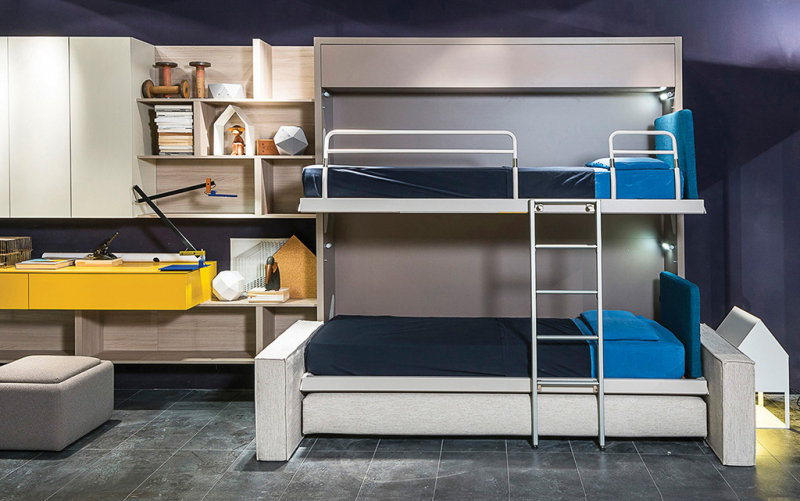 The Kali Duo Sofa features a wall bed with an integrated 7-foot sofa and is designed for both adults and keiki. During the day, it's a comfy sofa; at night, two twin extra-long-sized beds fold out. It's perfect for small apartments, guest rooms, vacation homes or condos. The sofa bed is completely customizable as well — add a chalkboard or whiteboard insert for creative kids. From Resource Furniture; visit the Details International showroom for more information.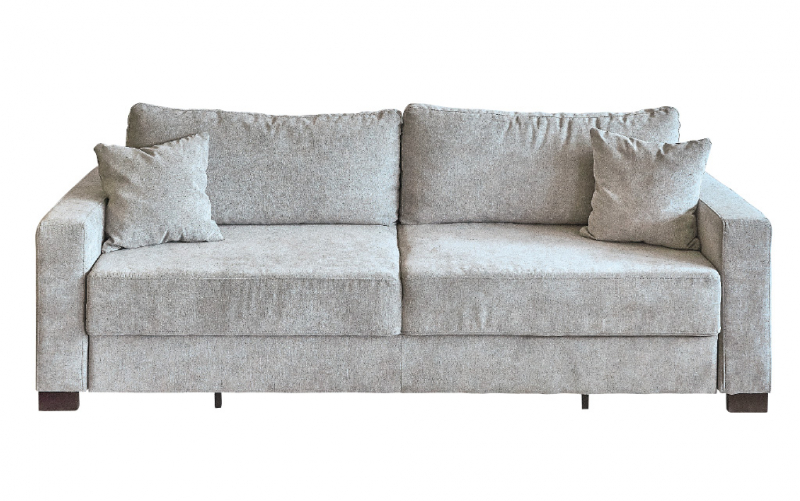 This petite sofa converts into a comfortable memory foam sleeping surface. "I have the Anabel Sleeper Sofa in my guest room and often have guests from the Mainland who are grateful for a restful night sleep and a comfortable sofa to enjoy during the day," shares Rick Lopes, general manager of INspiration Interiors. Conveniently hide sheets, blankets and pillows for your guests in the storage area located under the seats. Anabel Sofa Bed in Holly Fabric Grey 7 with 2 back cushions and arm pillows, from INspiration Interiors.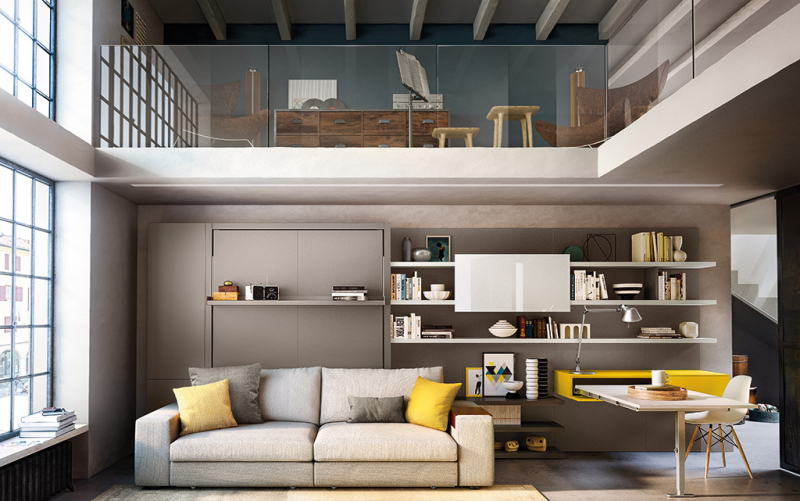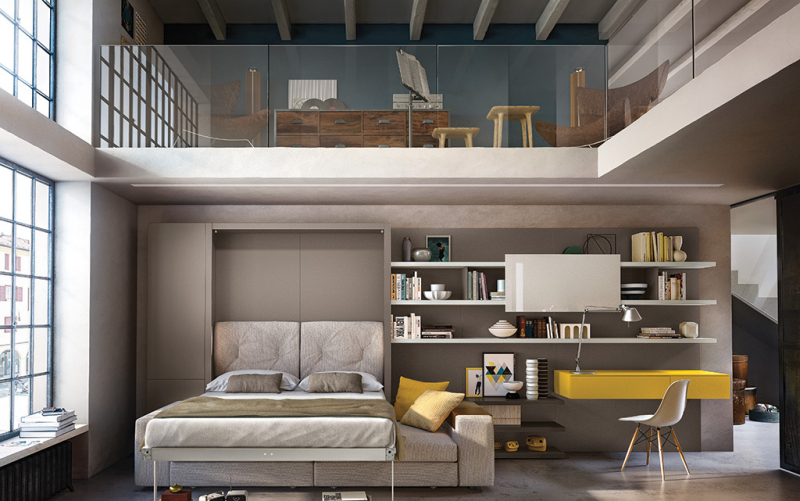 It doesn't take two people to tango for the Tango Sofa to work. "It just takes two fingers and a couple of moves and you can have the other function," shares Luke Anderson of Details International. The queen bed/sofa system, designed and made in Italy by Clei, seamlessly transforms from a plush sofa to a bed, and back in a matter of seconds. Plus, the sofa includes shelving that remains parallel to the floor, becoming the foot of the bed once pulled down. From Resource Furniture; visit the Details International showroom for more information.
Small but Mighty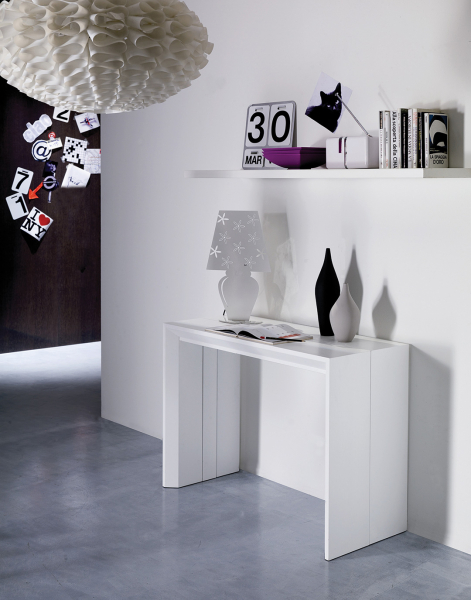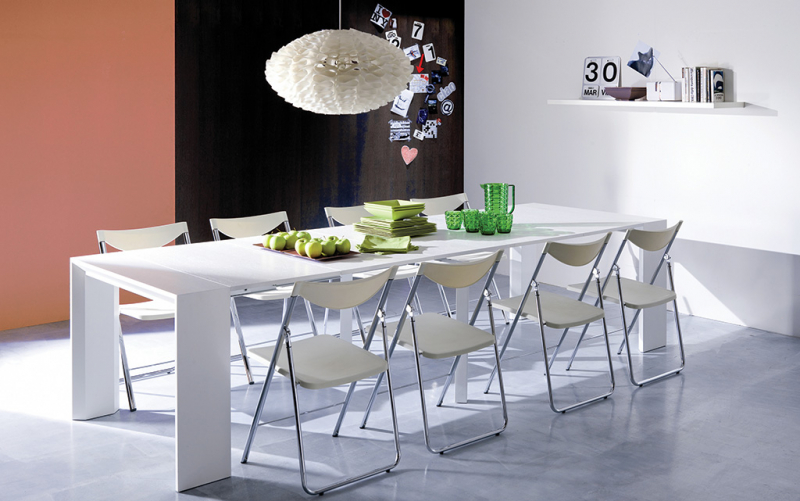 You wouldn't expect the Goliath space-saving table to have multiple functions. "It's a little table that you put your keys on when you come home from work," says Anderson. Appearing as a console table and complementing piece for your living space or media room, the table transforms once guests arrive into a dining table that can easily fit 10 people or more. It comes with five leaves and is available in a variety of finishes. From Resource Furniture; visit the Details International showroom for more information.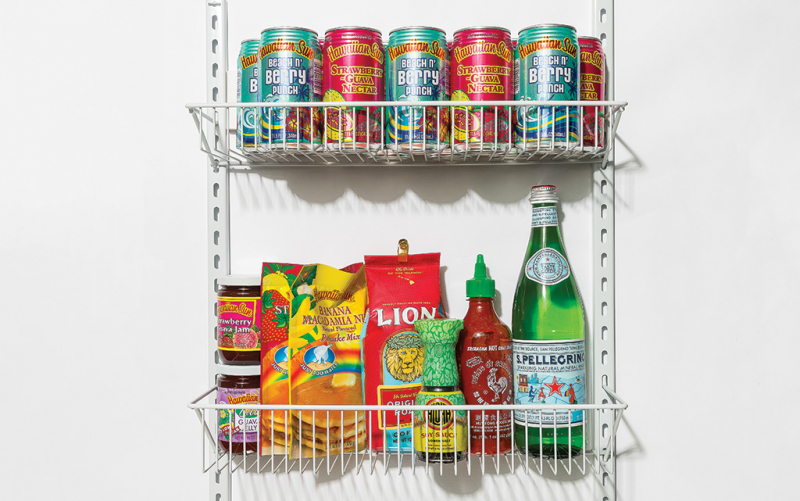 Use the most of the closet space in your pantry with a tall wall rack, fitted with adjustable baskets, that can easily hide behind doors or in a utility closet. 18-Inch, 8-Tier Wall Rack, $45, from Simply Organized.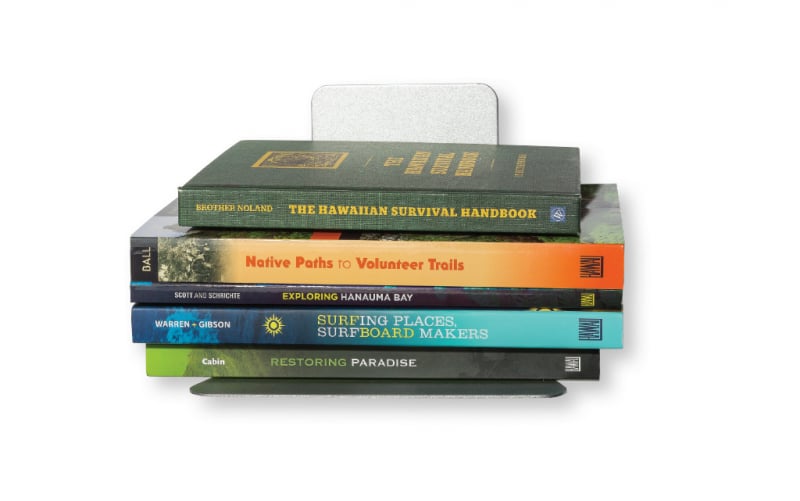 Magically hang up your books as a work of art on your wall, while saving space with this concealing bookshelf. Conceal Shelf, size large in silver, $18, from Simply Organized.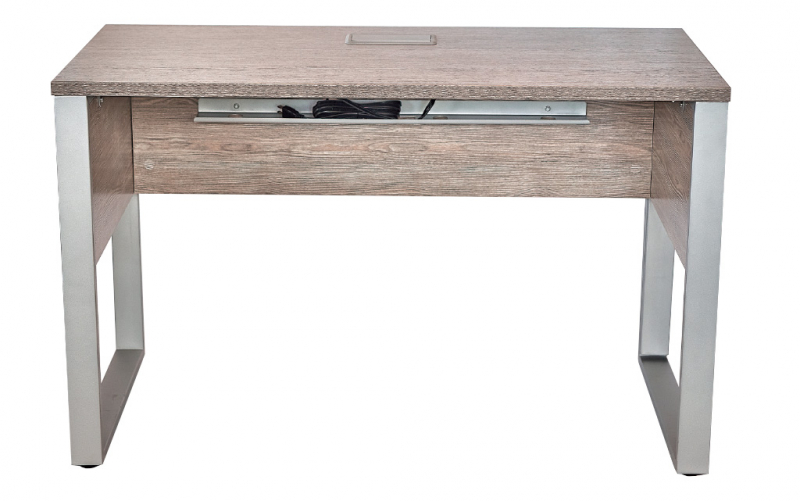 Keep your devices charged up and ready to go with a power receptacle and USB port right at your desk, which is made to last with its modern, contemporary style and durable surface. Kalmar Desk in gray, from INspiration Interiors.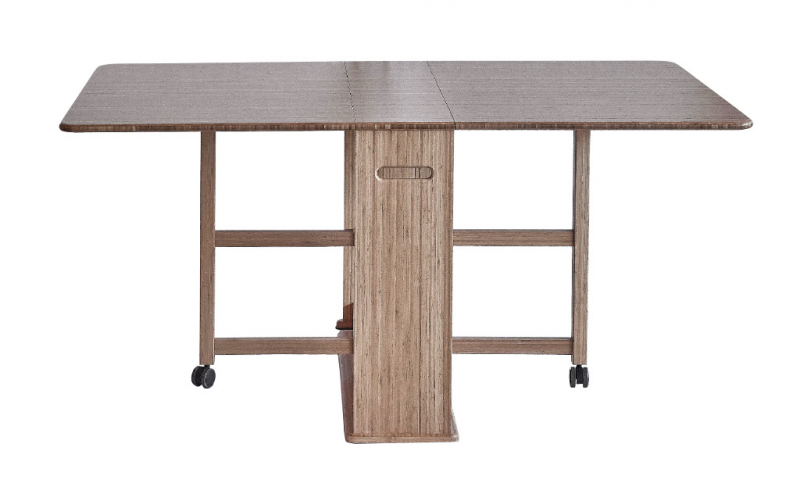 A mega space saver, this table can be stored in the compact closed position and used as a console. When you're ready to use it, the table can be partially extended for a small space, or fully extended to accommodate up to six people comfortably. Linden Gateleg dining table in caramelized or black walnut bamboo, from INspiration Interiors.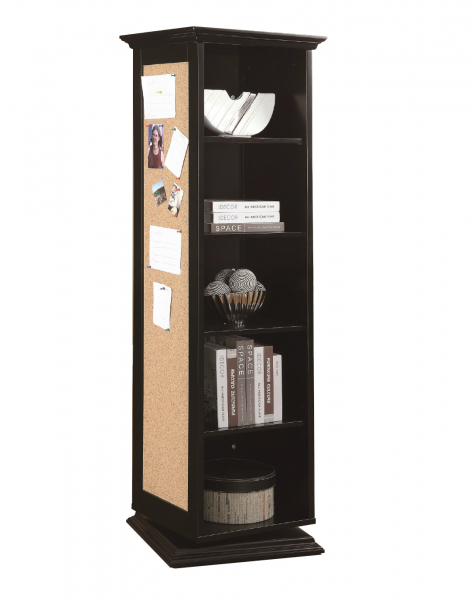 Make a statement with a tall swivel wardrobe that offers a mix of spaces to hold your accessories, books, photos and more. Swivel Cabinet in black, $300, from Simply Organized.