7 Tools to Cultivate a Gorgeous Garden
Be a grow getter in no time this season.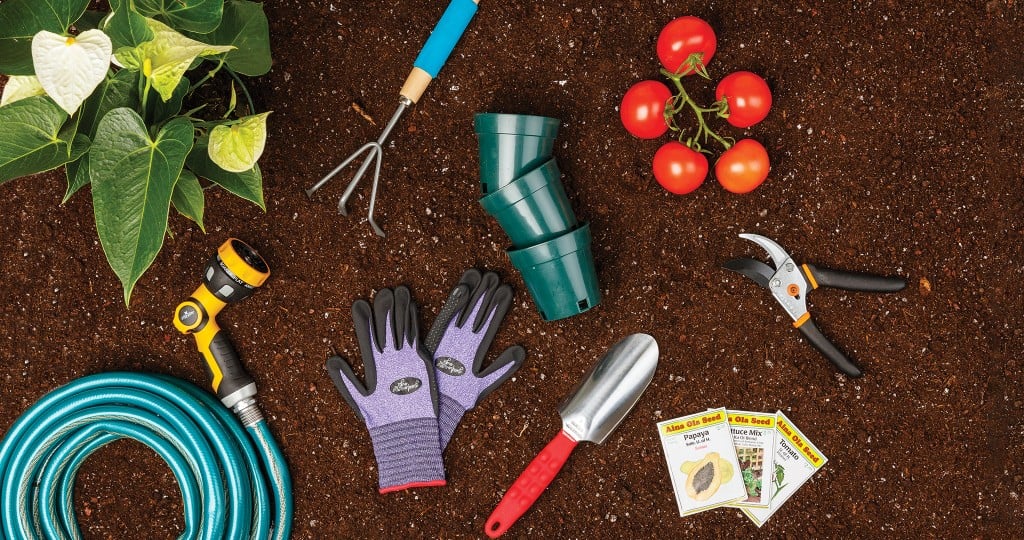 It's time to spring into action and cultivate a flourishing garden for your home. Whether planting in containers or in the ground, these handy tips and tools from your local City Mill will help grow your green thumb in no time.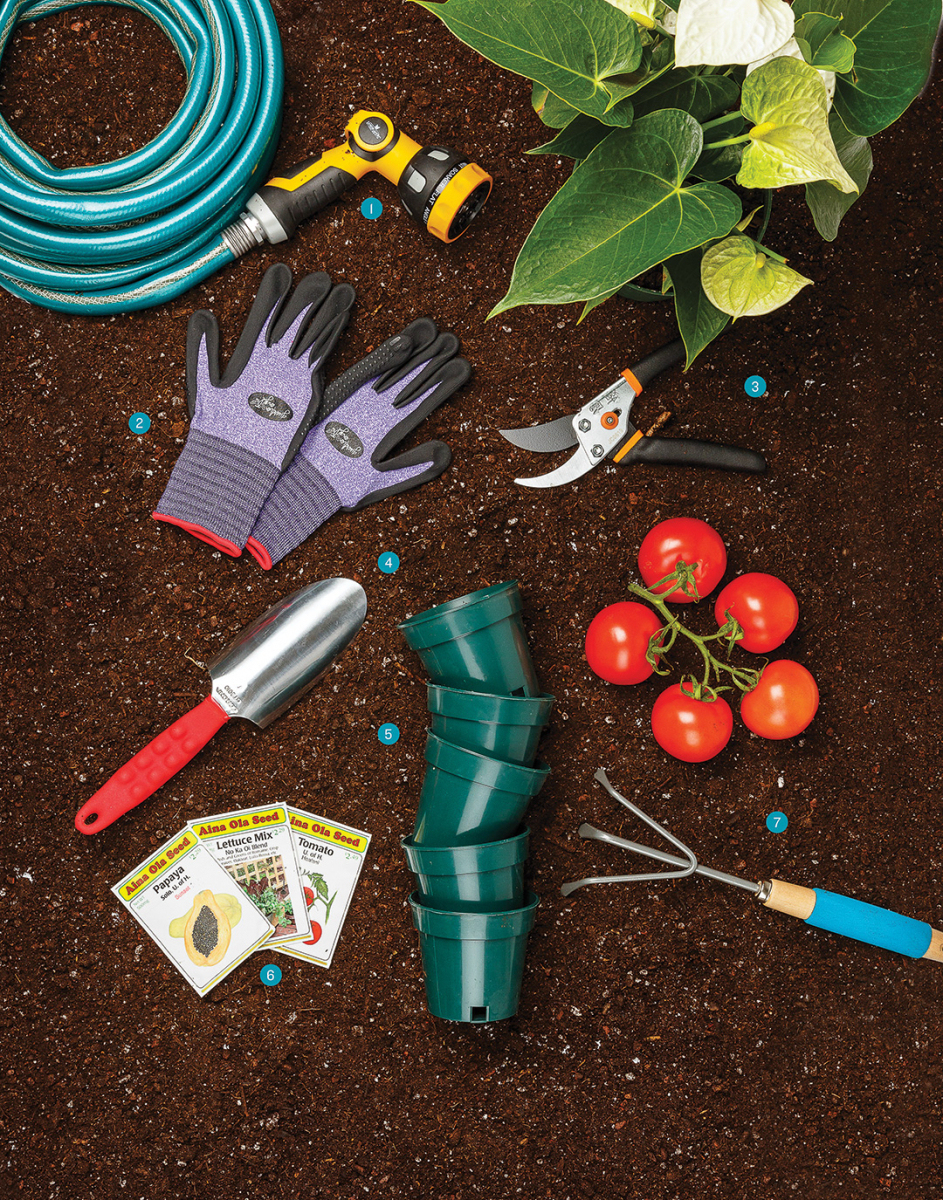 1. Apex 5/8-inch-by-25-foot Blue and Green Heavy Duty Hose, $20, with Nozzle Spray 9-Pattern Metal Base, $11; 2. Small Guardian Angel Dotted Nitrile Knit Wrist in purple, $8; 3. Bypass Pruning Shear, 5/8-inch Capacity Steel Blade, $14; 4. Hand Trowel, 3-inch Aluminum Alloy Blade, $10; 5. 4-inch Plastic Planting Pot for Azaleas, 49 cents each; 6. Seed Packets Aina Ola Garden, $2-$3 each; 7. Cultivator Cushion Grip, $8; from City Mill.