A Black Point home's Elegant Backyard Frames Sweeping Ocean Views
The landscape pros from Steve's Gardening make the most of a small outdoor space.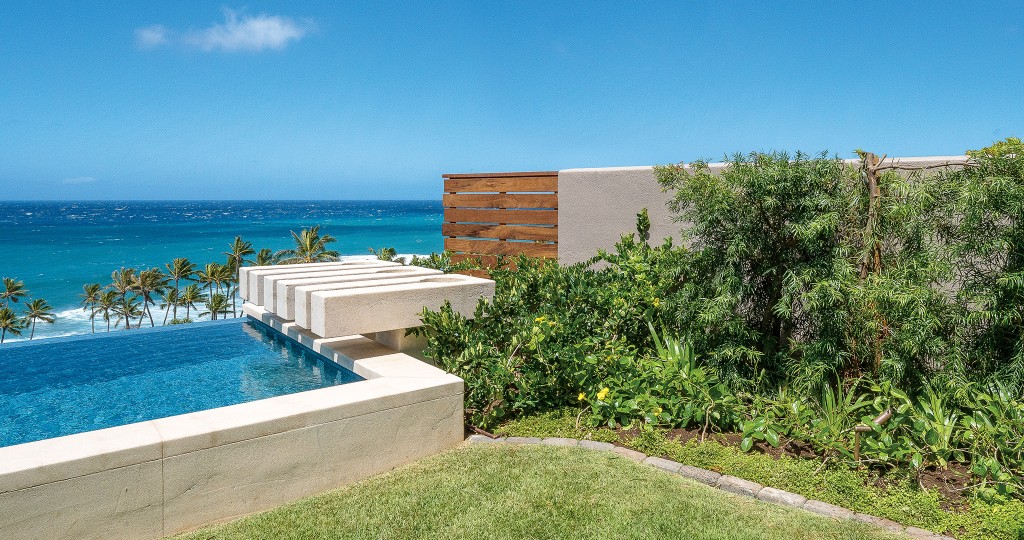 Just to the east of Oahu's iconic Diamond Head monument lies the quiet and paradisiacal community of Black Point. The area, which is set away from busy highways and commercial buildings, captures the essence of modern luxury in Hawaii. Lavish, palatial homes fill the neighborhood here, each one poised to take in the breathtaking views of the rolling waves just below them.
And this home is no different. The backyard, while elegant by itself, works well to frame the sweeping panoramic ocean views – but it wasn't always like this. "When we got there, it was basically a bare lot," explains Steve Dewald of Steve's Gardening Service.
"The house underwent an extensive remodel, so we were primarily starting over," he says. The landscaper eventually found that there wasn't a whole lot of space to work with, as the outdoor area would also be shared by an expansive infinity pool, built by DeBiasi Pacific. Nevertheless, Dewald utilized designs and drawings from Steve Mechler, a renowned landscape architect at The Mechler Corp., and quickly got to work.
But as Dewald discovered, it was the elements, not the size of the space, that would test him. "Between the salt and the wind, especially on the east side [of the home], the environment was the No. 1 challenge," he says. Any space that was exposed to the wind or the salt would have a hard time taking root and settling in.
For the backyard, Dewald used El Toro Zoysia grass, a type that he says is very hearty and resilient. "It'll do very well, provided you have enough sunlight, in a multitude of environments. It can take the heat and it can take high traffic," he affirms.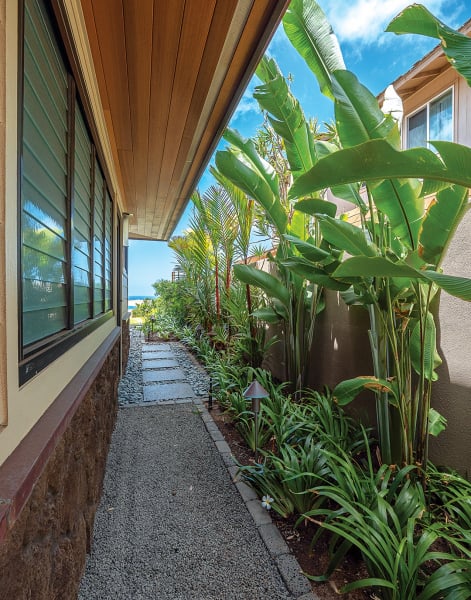 Off to the side of the house, Dewald was able to install a wider variety of flora, due to greater protection from the elements. Plants like red sealing wax palms, corynocarpus and heliconia now line the side of the home and yard. In addition to serving as a privacy screen, the tall palm fronds also shield the large windows from the rising sun in the mornings.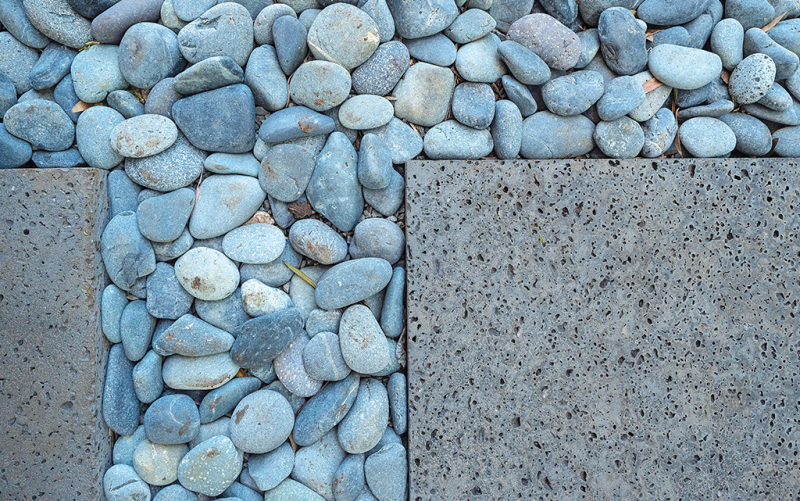 And now, with picturesque views and lush greenery surrounding it, it's hard to imagine the dirt lot that was once in its place. "I think any environment or site can accommodate landscaping as long as you're keeping the elements and the proper scale in mind," he says. "It's truly utilizing the space you have."