A Contemporary Seaside Home's Clean, Welcoming Landscape
The natural beauty and refined elegance of Portlock is reflected in the property.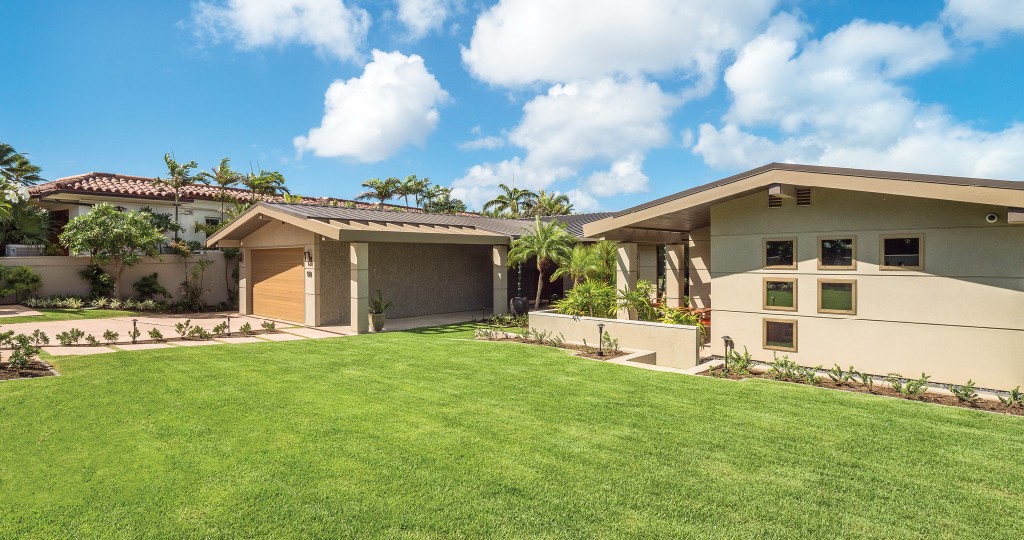 Featuring: Steve's Gardening Service
Down a quiet lane in east Honolulu, a beautiful Portlock home sits comfortably at the edge of a rugged, black sea cliff. The natural beauty and refined elegance of the area, from mauka to makai, extends through the property. "It's a very clean, contemporary house, so the homeowner wanted a landscape that would match," says Steve Dewald of Steve's Gardening Service, who joined the project while the house was just being finished and everything else was just bare dirt. "So we had a clean slate," he says with a chuckle. Taking cues from the straight, geometric lines of the finished home, Dewald emulated a similar design into the landscape, opting against curves and soft angles.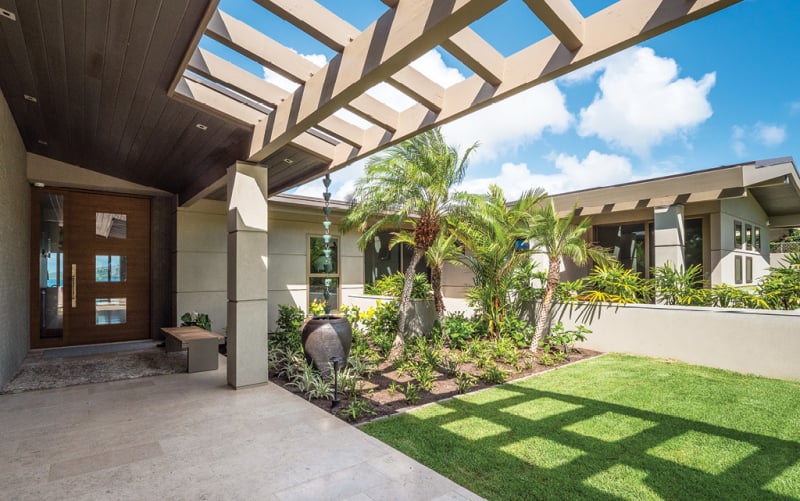 Being right on the ocean also presented several unique challenges. "There is quite a bit of trade winds and sun that come through there," he says. "There's also a lot of salt in the air, depending on the size of the surf." To ensure the longevity of his landscape design, he selected plants that would be hardy enough to tolerate the environment. But rather than limiting Dewald, he embraced the environment as an opportunity: "The backyard has a beautiful view, so we really kept it very open and simple — just framed in the edges and let Mother Nature do the rest."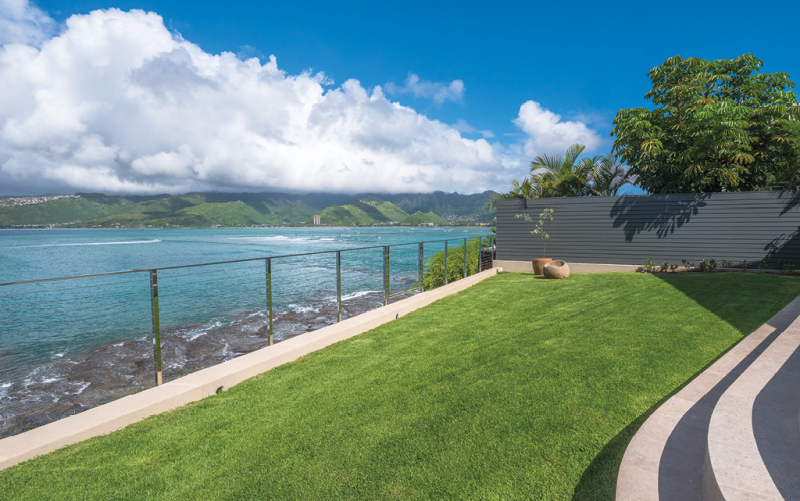 Working with interior designer Jamie Jackson, Dewald was able to match the exterior with the interior. "She really showed me the details of the interior and gave me her philosophy of what she was trying to achieve," he says. "And then based on that, we did our design outside." Dewald credits the seamless blending of indoor and outdoor spaces to the open communication of the interior designer, landscaper and homeowner.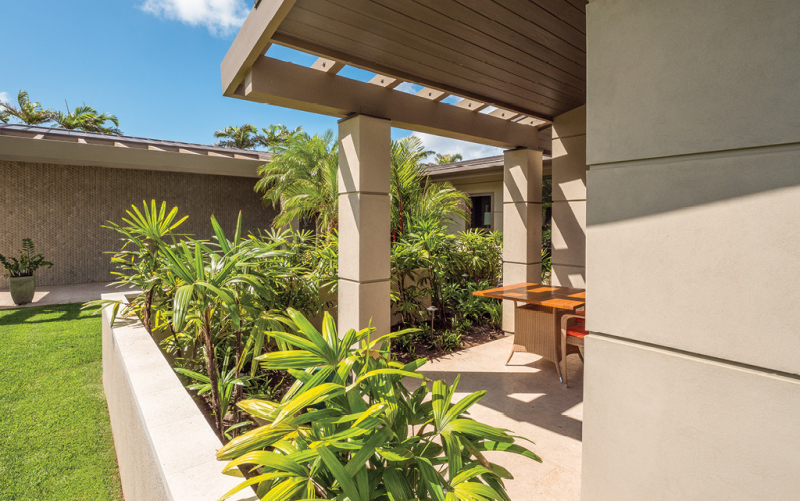 In addition to the flora surrounding the house, Dewald also incorporated bronze acid-washed lighting fixtures from Beachside Lighting. The high-efficiency LED fixtures exude a "very contemporary, clean look" that complements the landscape superbly and "matched up to the existing house fixtures" for a cohesive overall design, he says. Once the sun goes down, the lights cover a multitude of functions, from providing ample path lighting to security spotlights. "It creates a really nice sense of ambience on the palms and on the entry," Dewald adds. "The big focal points are all lit up at night. It's nice."