A Guide to Homebuying in 2023
Navigate the Hawaii housing market with insider tips from List Sotheby's International Realty.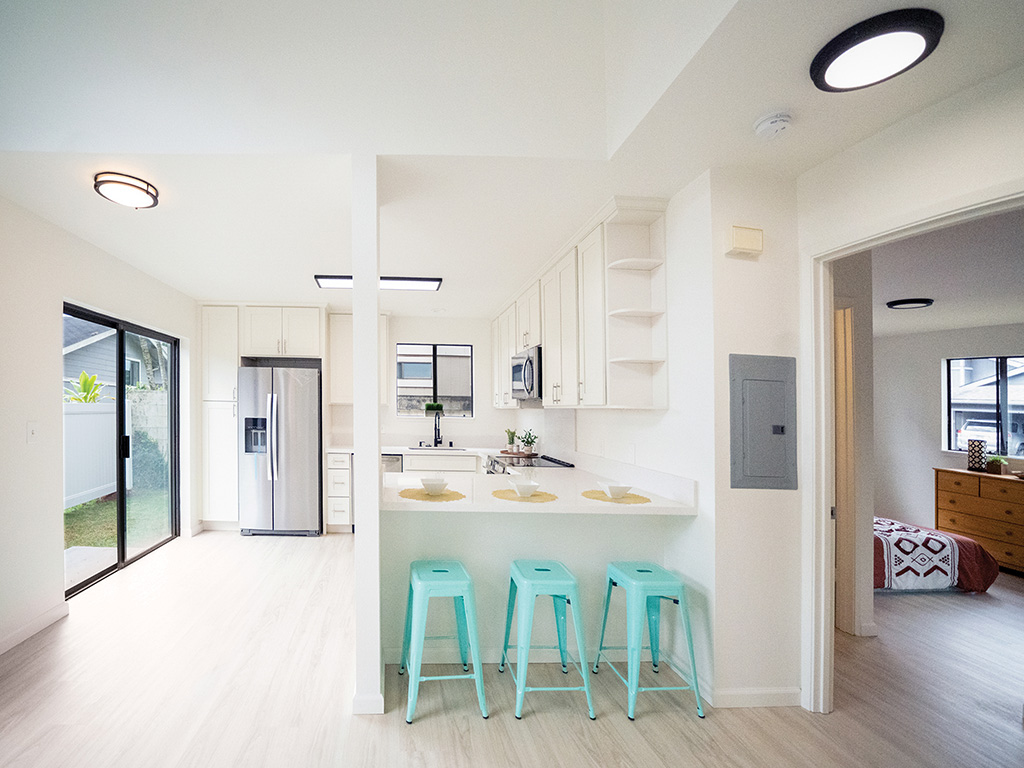 If you have been searching for a new home during the past couple of years, things have been a little tough. Due to higher interest rates and lower housing inventory, the cost of buying a home in Hawaii has steeply increased.
But take heart: The future is starting to look a little brighter, and as a buyer today there are some excellent opportunities.
"The interest rates and lower inventory caused housing prices to soar during 2020-2021. Every home had multiple offers, and it was common for buyers to submit offers high above the sales price," says Brad Kaneshiro, principal broker at List Sotheby's International Realty in Honolulu. "We are in a different market now."
While there are still areas of Oahu where real estate prices are being affected due to limited single-family home and condo options, housing levels have also increased in certain regions and prices are shifting.
According to Kaneshiro, homebuyers can anticipate more single-family homes being available in Central Oahu, the Ewa Plain, Leeward Oahu, Pearl City and Waipahu compared to a year ago. The condominium market has generally expanded on Oahu, except in the Diamond Head area and Pearl City.
Although mortgage rates have been fluctuating, Kaneshiro notes that today's rates are relatively good when compared historically.
"The 15- or 30-year mortgage rate is still outstanding," he says. "If you are comfortable with the payment, you should move forward. Interest rates change over time, and there is no guarantee it will go lower; if it does, you can refinance to a lower payment."
Kaneshiro says he expects adjustable rate mortgages to be a popular option in 2023.
"My first home purchase was an ARM. It helped me qualify for the loan, and as the years passed, I built equity, enabling me to refinance at a lower rate," he says.
Here are some questions to ask when looking into an ARM loan:
How long do I intend to live on this property?
Can I still afford an ARM if interest rates rise?
In what direction are interest rates heading, and will that trend continue?
How large of a mortgage payment can I afford today?
Buyers can always go online on their own to find homes for sale on various websites, along with a plethora of helpful information. Kaneshiro advises that experienced Realtors, however, will communicate better with all parties involved and will update clients throughout the homebuying process. They can help clients navigate and contextualize the information they receive.
"Some of the vendors involved in a real estate transaction include buyer and seller agents, escrow and title, attorneys, appraisers, home inspectors, termite inspectors, homeowners associations, loan officers, insurance agents, contractors, plumbers, electricians, surveyors, property managers, transaction managers and still others that may not be listed," says Kaneshiro.
Realtors are qualified to help buyers at every step, from getting prequalified to finding the best property that meets their needs and then negotiating on their behalf. Since a real estate transaction moves through many people, Kaneshiro says "communication is crucial."
Along the way, he reminds potential buyers to "enjoy the journey" en route to their new home in 2023.