A Home on Oahu's Windward Side Gets a Complete Makeover
Wasco Builders restored this rundown house to an island treasure.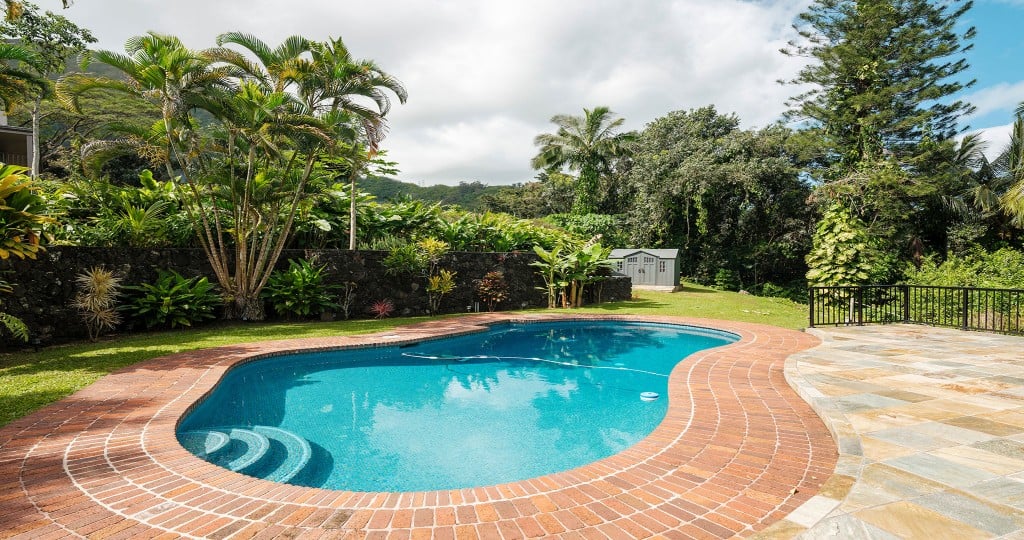 Situated in the Haiku Plantations neighborhood, this island home welcomes natural breezes, lush greenery and unobstructed views of the Koolau mountain range. But it wasn't always this idyllic.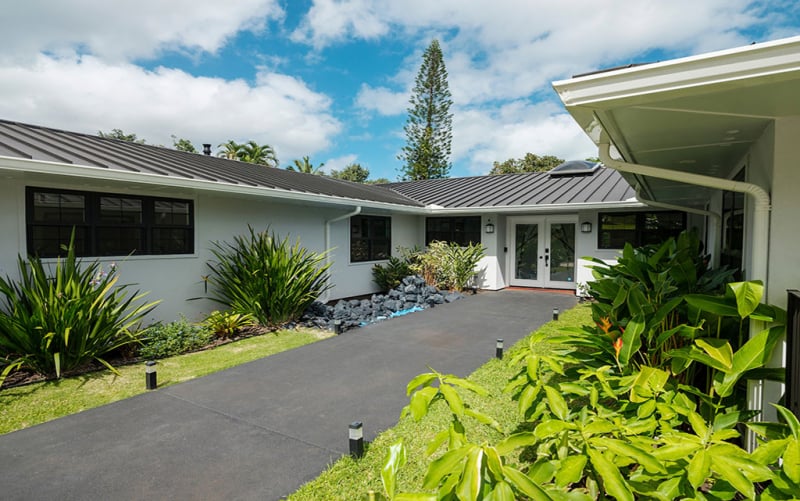 "It was a rundown house that was in really bad shape," shares Joe Wasco of Wasco Builders, which is known for building high-quality homes. Despite its condition, Wasco Builders decided to purchase the house, seeing potential in the one-story home. "It was a beautiful lot [and] it was a good house with good bones," says Wasco. "There wasn't anything structurally wrong with the house."
Wasco Builders checked inside the walls to ensure the structure was stable and went to work on restoring the home. "The plan was to go through the house and make sure that it was good for renovation," says Wasco. "The roof structure was also in good shape — all the structural areas were strong."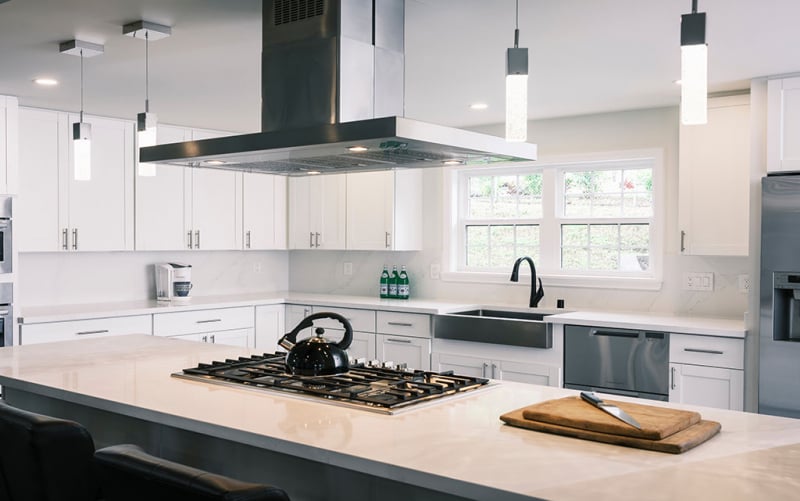 The four-bedroom, 2 ½-bath home has vaulted ceilings, spacious rooms and an abundance of natural lighting, including several skylights. Lighting was important and a big part of the design concept, shares Wasco.
The house was kept on a single story, making it easy to move around and ideal for those looking for a forever home to grow old in. "A smaller house doesn't mean you are sacrificing a lot of things that make a larger house great," says Wasco.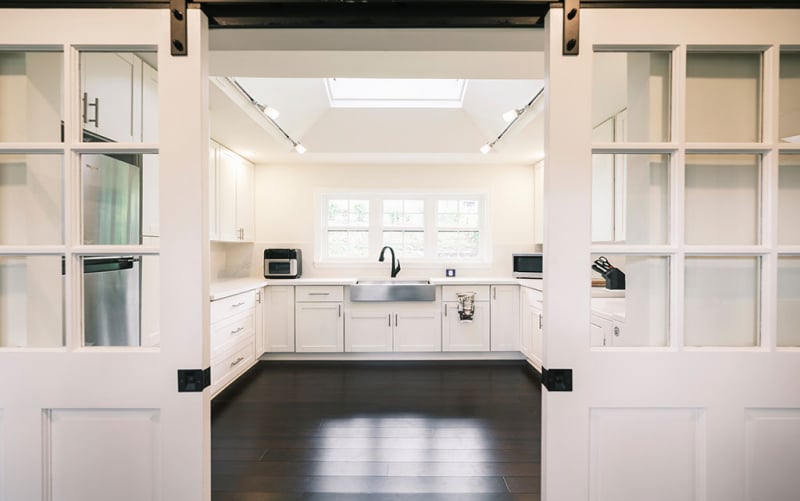 This home is made for entertaining as well. The kitchen — which connects to the great room — is much larger now and has an island, quartzite countertops, Bosch appliances and a gas stove. Along with the new open-concept kitchen, there's a prep area for future homeowners to use for gatherings. "You can keep all the messy things in the prep kitchen and bring everything out to the main kitchen," shares Wasco. There's also a big walk-in pantry with ample storage space.
There's a balance of light and dark tones throughout the home, from the dark pre-engineered bamboo floors to the white cabinetry, counters, and other materials in the kitchen, living spaces, bathrooms and bedrooms.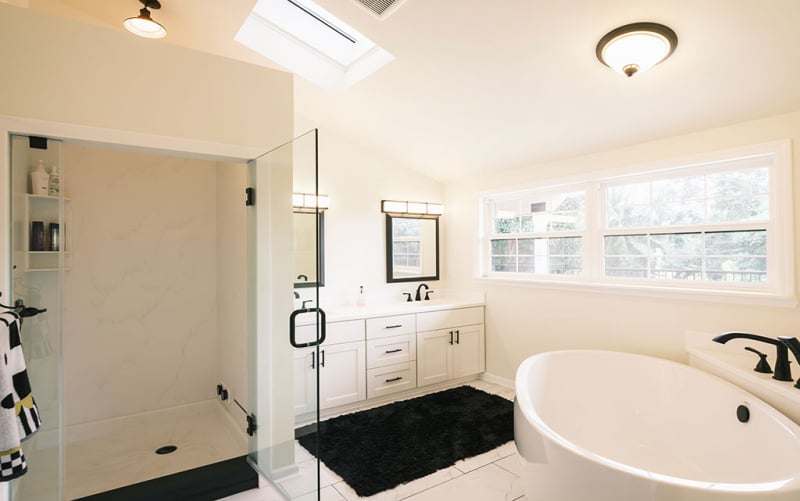 The grand master bedroom is 400 square feet bigger than it used to be, and the accompanying master bathroom features a soaking tub, steam shower and two sinks. French doors in the bedroom open up to a deck that overlooks the backyard.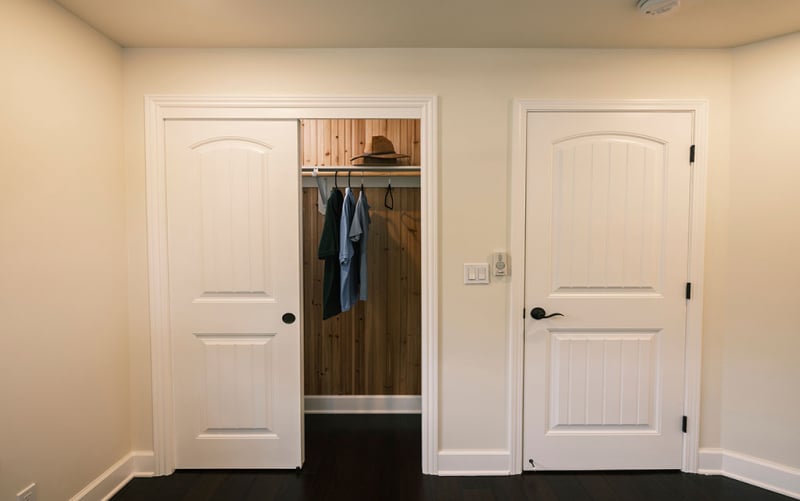 Stepping outside, there's a redone expanded deck, new railings, landscaping and pool. Under the deck is a bar area for people to enjoy cocktails outside while soaking up the sun.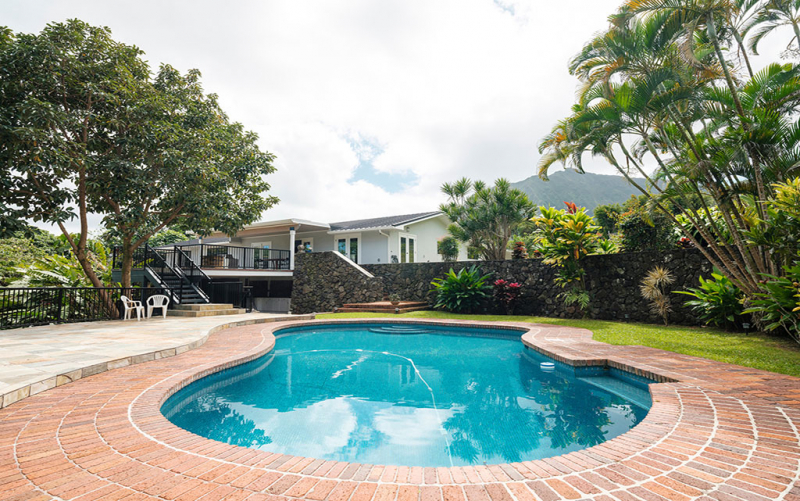 The renovation proved to be a worthy investment. Wasco Builders, which has been in business for more than three decades, paid attention to the details, putting a lot of thought into every part of the project – while remaining cost conscious. "We pride ourselves in maintaining that," Wasco says.
The overall home is now suited for its locale, offering security and serenity in a lush, tranquil setting.