A Legacy Home is Rebuilt as a Multigenerational Family Hub
An aging Kaimuki property, purchased in 1932, is reshaped for a family spanning three generations.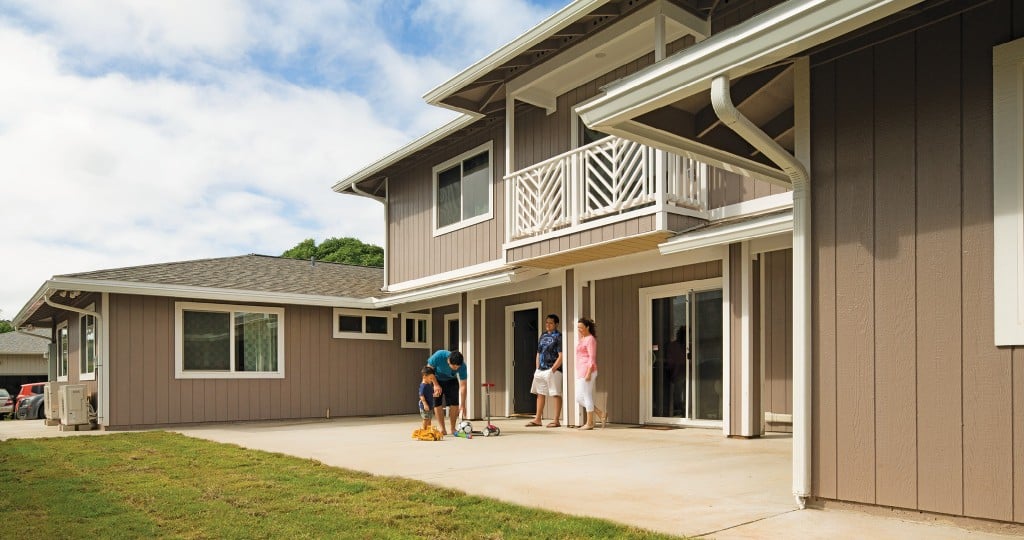 Featuring: Results Design + Planning and Results Construction
Venture off the bustling thoroughfare of Waialae Avenue, crisscross down the cozy streets of Kaimuki and follow the sounds of joyous laughter to find Angela and Albert "Baba" Akiona with their family, bringing their newly completed home to life.
The original property, which was purchased by Baba's grandparents in 1932 for just $6,300, had grown weary and, after nearly 85 years, was beginning to show its age. "The roof went out and the piping underneath went out," Angela Akiona says. "We assessed it, tried figuring out the best way to do it, but you know it was just so old. We decided it was best to start new."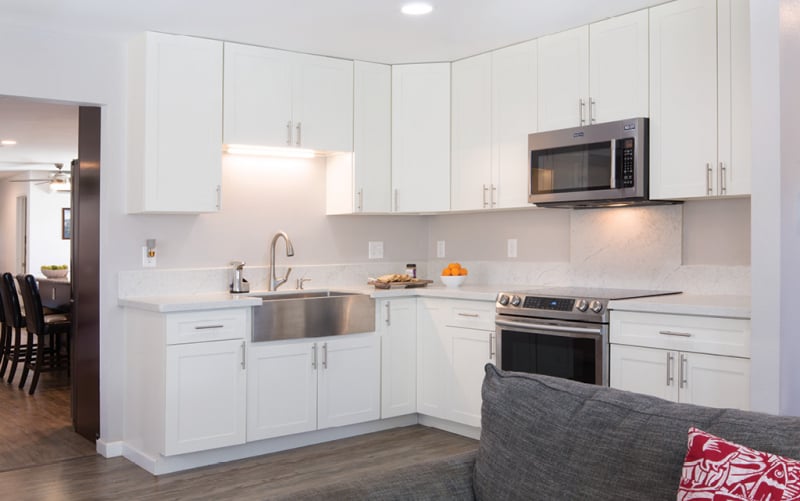 Being that the previous home was a hub for the family, the Akionas just knew that their new home would need to be one, too. It had to be a space that connected family members spanning three generations, while also being partitioned well enough to give each person the privacy they required.
The Akionas researched a variety of customizable home packages and met with one local business, only to discover that their plans would require more revisions than they could afford. "The person who was helping us really just dropped the ball and we felt so defeated," Angela says. But in a turn of events, the Akionas were referred to Results Design + Planning and Results Construction, family-operated sister companies specializing in multigenerational homes. "They worked with us and our budget and they really gave the best value for our dollar," she continues. "Some of the things were just priceless. They gave us ideas on what would be affordable and better ways to do things."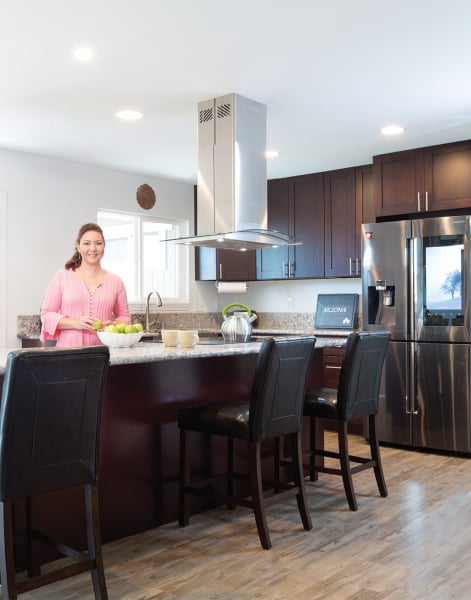 "The hardest part is you have three generations that you're working with," explains Maile Shimabukuro-Pascual, chief operating officer of the two Results companies. "It's getting everybody's wishes and wants into the house within the budget."
Over time, the team at Results Design + Planning guided the Akiona family in shaping their new home, gathering input and implementing it to reach a final layout. The family members also brought ideas to the table, gleaning inspiration from visiting past projects that the Results team had completed. The kitchen, which is the connecting point for the entire home, is the family's most used area. The spacious and efficient floor plan makes it the ideal spot for hosting guests, doing homework, preparing food or talking story.
The front portion of the home features a three-bedroom, two-bathroom living area to accommodate Angela's eldest son and daughter-in-law and two grandchildren. The clean, white kitchenette mixes well into the living room and has plenty of space for storage while still housing all of the necessary appliances.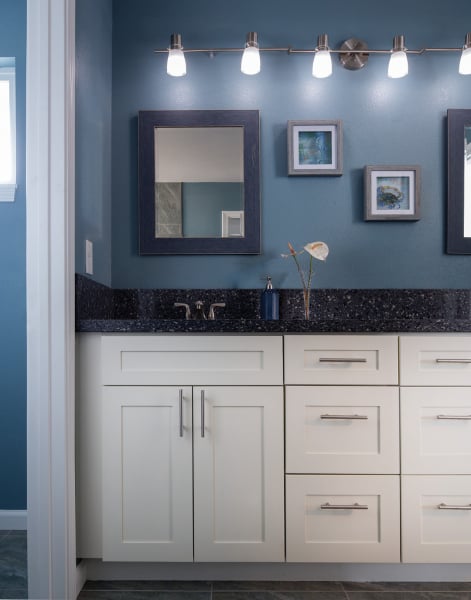 The middle of the home features the larger main kitchen area, with bedrooms and bathrooms upstairs for Angela, Baba and their second son. "Every adult was able to design their own bathroom," Angela says, as she laughs. "It was somewhat of a competition, you know? When guests walk through the house, 'Which one is your favorite bathroom?'"
The master bathroom, which Angela and Baba designed together, is connected to the main bedroom and walk-in closet for accessibility. Various shades of blue decorate the interior, with splashes of white to break up the tones. "I loved loved loved her bathroom choices – her tile, the looks that she did – it came out really nice. She was one of the first people who did that kind of color palette. So, it was different," says Shimabukuro-Pascual, crediting the color coordination and material choices to Angela.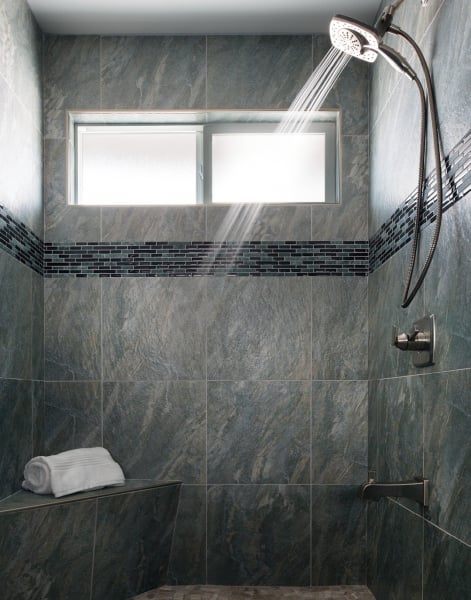 The shower features a step-in design that complements the clean aesthetic of the surrounding design. Due to the mold that eventually collects at the bottom, "I have a hard time with shower curtains; they kind of disgust me," Angela says and laughs. "I was looking at glass doors in every bathroom." But the team at Results Design + Planning proposed a cost-saving alternative: Create an open shower. "We could have definitely put in a glass door, but the shower is big enough where we don't actually need one," she continues.
Her son's shower also features a curtainless shower but with a slightly different design. "We installed a half wall in there to give it a different look," Shimabukuro-Pascual says. The dark tile and wall color exude a masculine aesthetic, with touches of white to keep things interesting.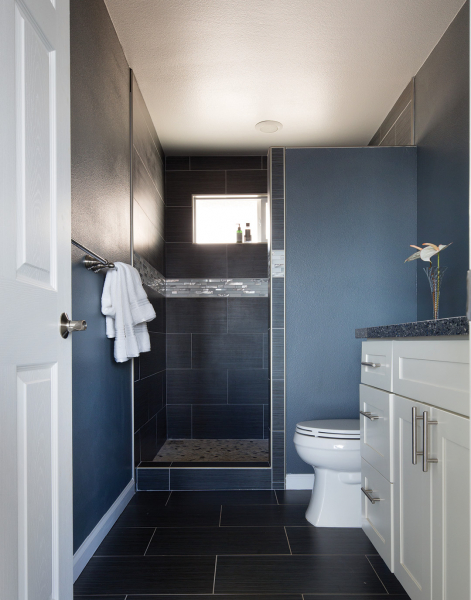 The theater room, which is one of Baba's favorite places in the house, is another spot for the family to come together and enjoy movies on the big screen. "We got [the Akionas] close enough to where it would be useable and functional (as a theater), and then they could add on pieces as they lived," Shimabukuro-Pascual says of the project. "That makes a difference in your budget because you don't have to spend all now to complete it." Plush recliners and sofas fill the room, while dark walls and heavy curtains drown out any light to give viewers a fuller experience.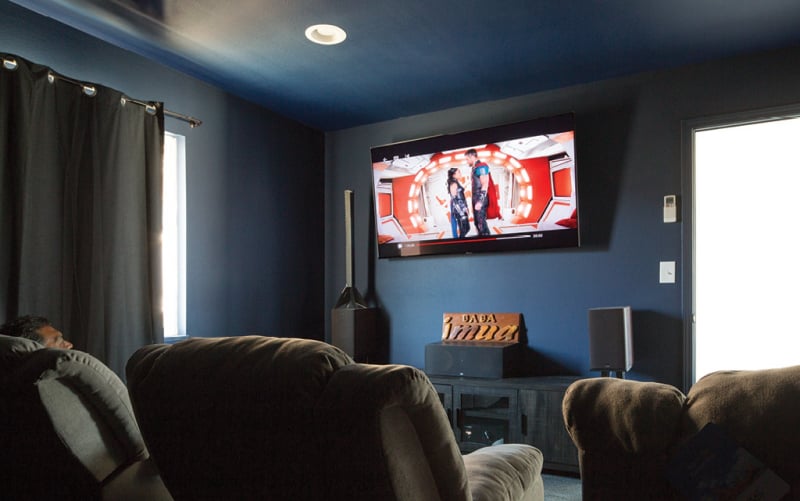 The Akiona family is thrilled with their new home, and glow when asked about their journey here. "We are so grateful for Results," Angela says. "They were such a blessing to us."
---