A New Day for Kahauiki Village
As developments continue, the community is excited about what the future holds for the project and its residents.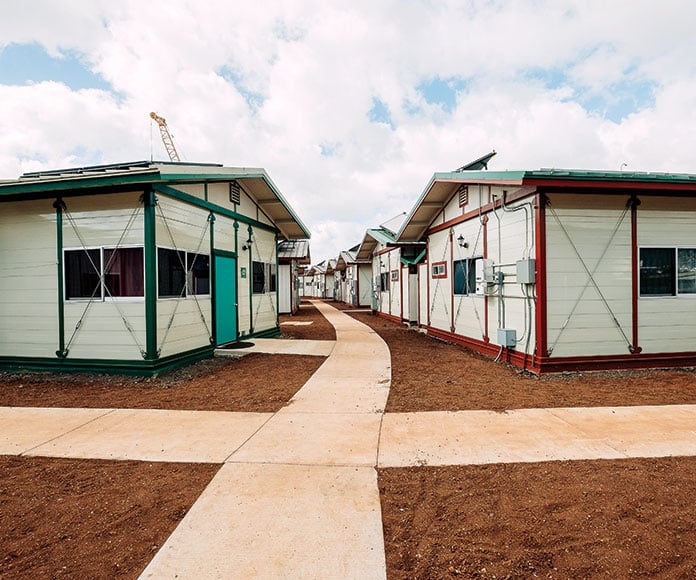 Drive past Kahauiki Village today and you'll notice life beginning to surge through the area as the first families settle into their new homes. It's hard to imagine that just nine months ago, the site, once home to a paintball park, lay barren and unkempt, overrun with weeds and detritus.
In that time, the endeavors of both private and public entities alike have resulted in a development unlike any other in the nation.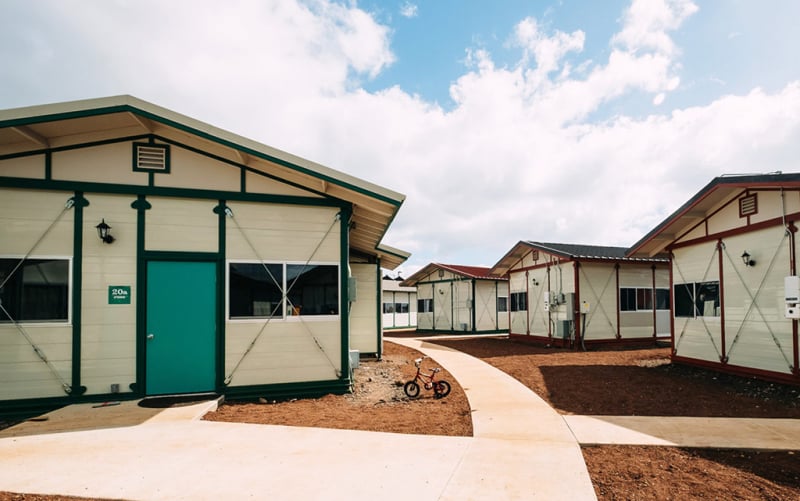 When completed, Kahauiki Village will be home to 153 families that currently live in transitional housing on Oahu. It will also provide child care, preschool facilities and job opportunities for families, allowing residents the chance to earn income and be self-sufficient. And the clean energy system that's powering all of this — well, it's the first of its kind in the world.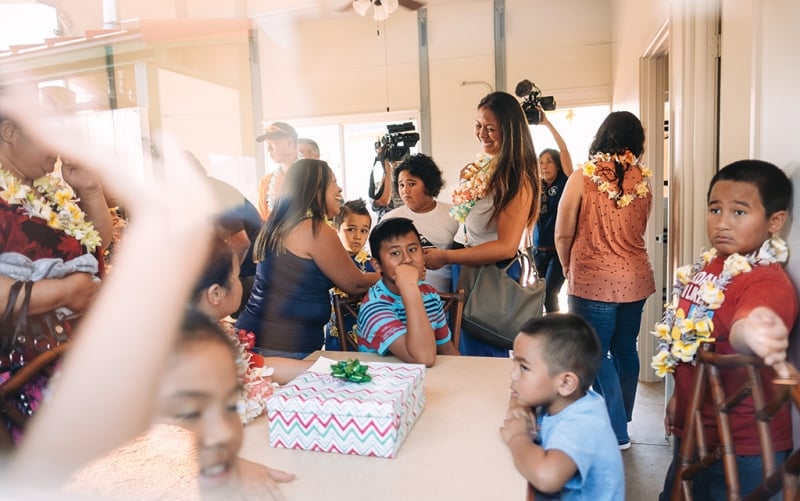 In January, Kahauiki Village welcomed its first 30 families as they moved into their new homes, marking the beginning of better and brighter days ahead. People from all over the state came to celebrate the occasion, reconnecting with old friends and congratulating each other. "This date was very important because we get to see the real reason why we're doing this," said Michael Fujimoto, president and CEO of HPM Building Supply, whose company supplied the standing seam roofs for the homes.
"That's what it's all about, it is the families. That's why we're doing it," says Mel Kaneshige, a key project developer.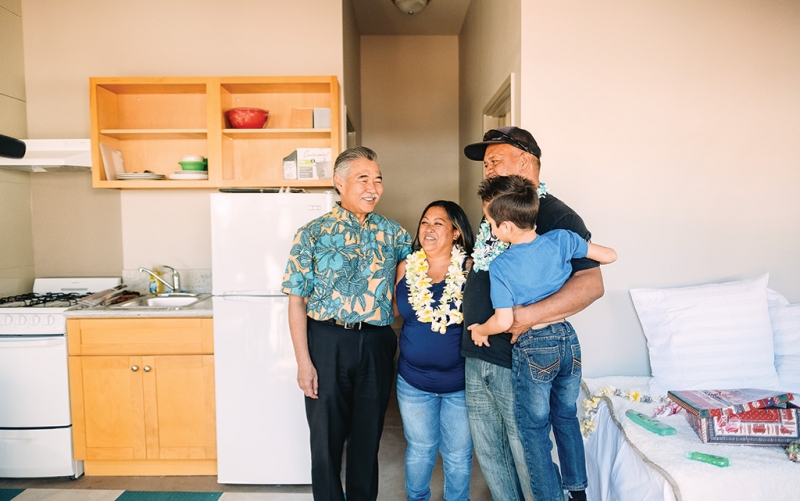 For Duane Kurisu, the visionary behind Kahauiki Village, the ultimate goal is to turn the project into an organic, thriving community, akin to the plantation towns of times past.
Having been raised in a plantation town himself, Kurisu fondly recalls what it was like growing up in a tight-knit community that placed an emphasis on common values such as honesty, respect, sharing and inclusiveness. It's this type of community that Kurisu hopes to see emulated in Kahauiki Village as residents settle in.
"You know, building homes is probably only half the battle," Kurisu says. "The biggest thing is how to make sure that this becomes a true community — that we can say, 'Wow, this is a microcosm of how Hawaii is supposed to be.'"