A Picture-Perfect Way to Display Your Favorite Memories
With custom framing, these captured moments will be preserved in style.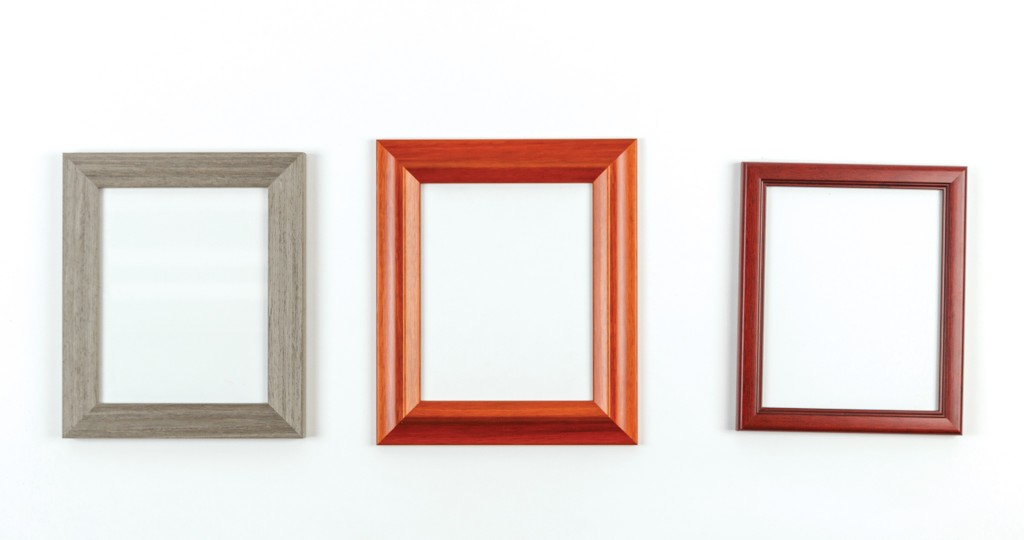 A picture frame is more than a means of showcasing your art and images; it's a way to hold onto the memories from holidays spent together, family reunions and major life moments through the years. And with custom framing, these captured moments are made even more special.
"We preserve memories," shares Allan Bennington, senior store manager at Pictures Plus, a locally owned company that specializes in custom framing. "It's not just pictures for art — it's preserving a moment in your life and framing it on your wall."
As the largest framer in the state, Pictures Plus offers three framing options: ready-made frames, online ordering and custom framing — a popular choice with endless possibilities. "We can do anything physically possible," says Bennington.
Along with basic photo framing selections, you can display an array of objects and personal effects. For instance, your pet's collar and paw printed art, your kid's college diploma or souvenirs from your honeymoon can be placed in a shadow box or creatively displayed. "I've done masks that wouldn't necessarily fit in the frame so I floated it," says Bennington. "Floating art on top of frames rather than behind a frame adds texture and color."
Bennington shares that anything is possible — and at Pictures Plus, you can work with a trained designer to make your ideas come to fruition. "This is the benefit of custom work — you get the opportunity to work with our designers."
While a designer will be able to help brainstorm and lay out all your options, be sure to "get an idea of what you want and where you want to hang the piece before you come in," recommends Bennington.
At the heart of custom framing is the preservation of your cherished memory. "With digital technology and frameless artwork, those are 100% a fad and a lot of that doesn't work for long," says Bennington.
"If you want to preserve it, custom frame it."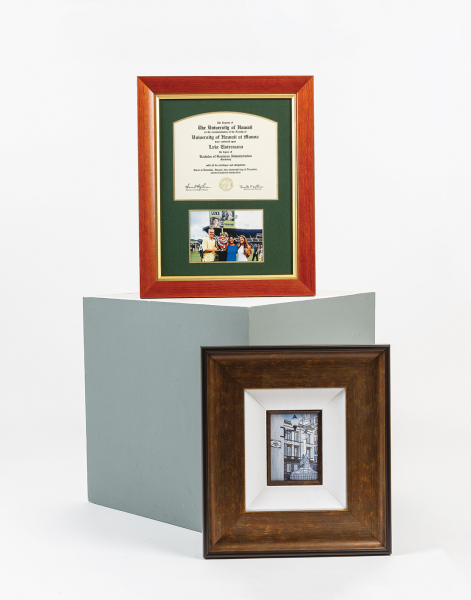 Pictures Plus offers three options for framing:
1. Ready-made Frames. These are available in-store and online, for you to assemble at home. At right are three 8-by-10-inch frames in distressed gray, koa veneer and cherry classic.
2. Online Ordering. Simple custom framing at the click of a button. The website offers select moldings that are made to order. Visit picturesplus.com.
3. Custom Framing. Come into a Pictures Plus store — no appointment necessary — with your project and meet with a trained designer who can lay out a detailed plan for you. You should have your completed piece in seven to 10 days.
Sun Protection Tips
"Every form of light, with the exception of LED, will fade your artwork," says Bennington, who recommends using a basic UV glass for your art and pictures.