A Public-Private Partnership
Coming together to make this a reality.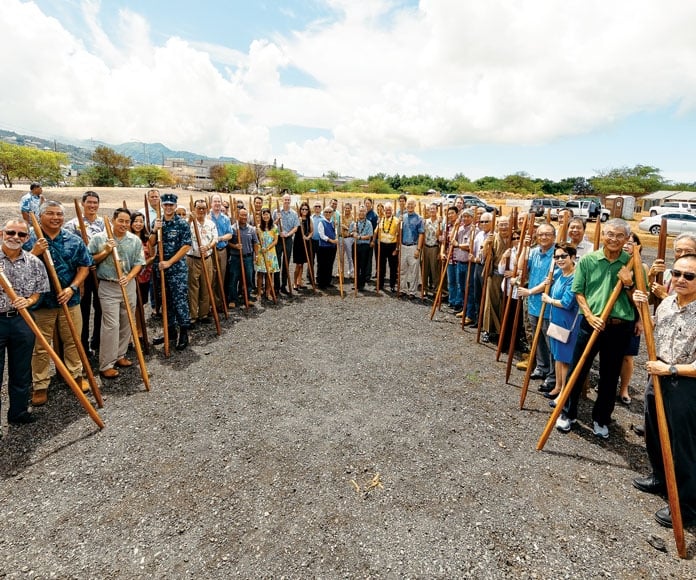 Kahauiki Village was made possible thanks to a public-private partnership that involved all levels of government and generous contributions from the business community and individuals. Led by Duane Kurisu, the Kahauiki Village project team and the aio Foundation, dozens of businesses and individuals have helped make this new community a reality, offering their time, resources and materials. "There are a lot of people in the industry who really care," Kurisu says.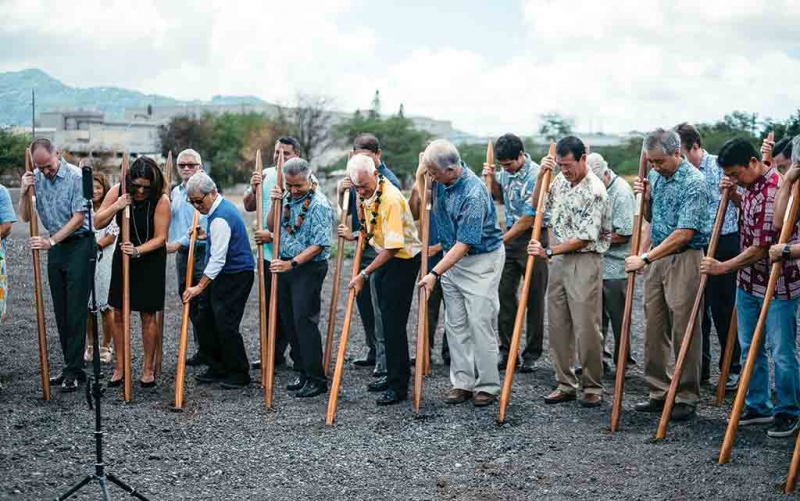 ---
"This is an example of what government can do when they partner with individuals and others in the private sector to seek solutions and should be a model aggressively pursued."
— Wade Wakayama, HC&D
---
State of Hawaii
Gov. David Ige included Kahauiki Village in the Governor's Emergency Homeless Proclamation. "If we wanted to do the standard process, we'd still be working on drawings and getting permits," Kurisu says, crediting the proclamation for expediting the project.
Ige, as well as various state departments, were instrumental in moving the project's development forward. The state-owned 11.3 acres of land that the village was built on was transferred to the City and County of Honolulu, which then leased it to the aio Foundation for $1 per year for 10 years, with the option to renew for an additional 10 years.
City & County of Honolulu
Mayor Kirk Caldwell, along with his staff and various city departments, helped overcome the barriers that would have prevented Kahauiki Village from being built so quickly. The City and County of Honolulu also helped with the water and sewer infrastructure for the site.
United States Navy
Sailors from the U.S. Pacific Fleet and Navy Region Hawaii volunteered their time to help lay the foundations of the homes.
Hawaii Army National Guard
The Hawaii Army National Guard assisted with building forms and concrete foundations of the homes. "Our entire team wanted to be involved with the project because homelessness in Hawaii affects everyone, including our veterans," says Brig. Gen. Kenneth S. Hara, deputy adjutant general of the Hawaii Guard. "Public and private support of this project is remarkable and the Hawaii National Guard is honored to be part of the effort."