A Quaint Vintage Home in Nuuanu Gets a New Life
With the help of Design Trends Construction, a local family updates their charming 1930s-era home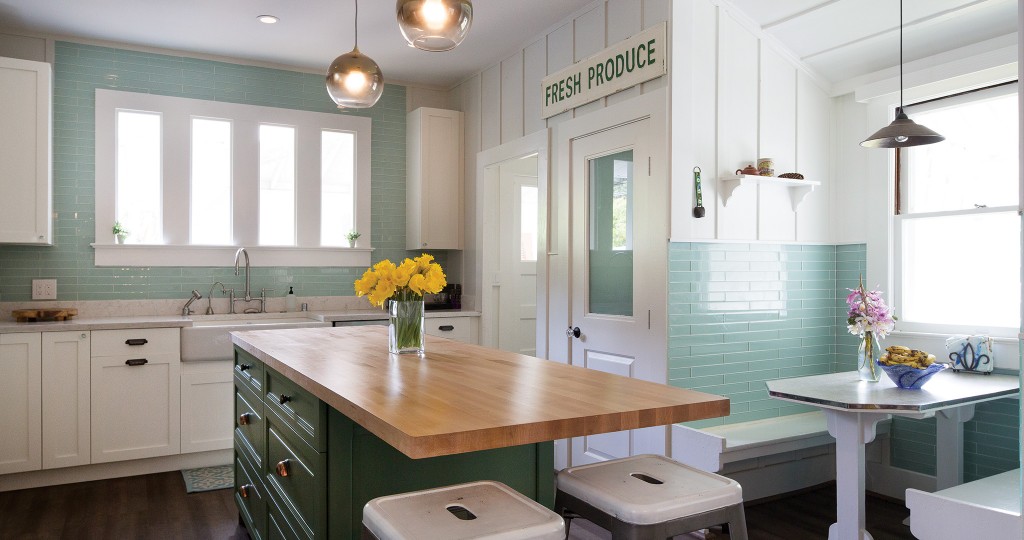 It's been more than two years since Emily Lee and her family of four traversed Oahu's cozy neighborhoods in search of a place to call home. "We were looking for quite a while," Lee says. "We looked in Kailua, Kaneohe, Manoa…" Her voice trails off. But when she and her family finally walked into a quaint, unassuming home in Nuuanu, she knew the search was over.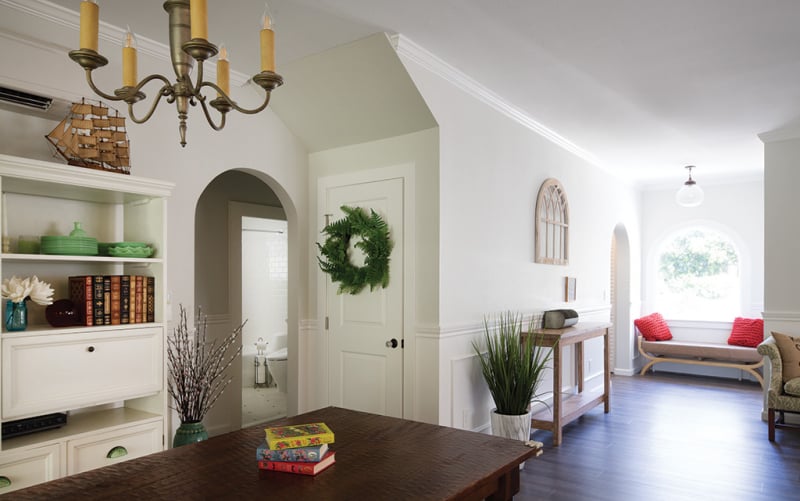 "I've never really seen a house quite like this one before," Lee says of the home, which was originally built in 1934. "It needed some care, but it was well-preserved and had older features." Knowing their newly purchased home would need an update soon, the Lees began consulting with designers and builders alike, fielding a variety of opinions on what to do next. The couple eventually sat down with Brenton Liu, vice president of Design Trends Construction, expressing a desire to maintain their home's old-fashioned character despite the need to remodel. "He listened to all of our ideas and he heard the fact that we wanted to preserve the home's feel," Lee says fondly, recounting her early conversations with Liu.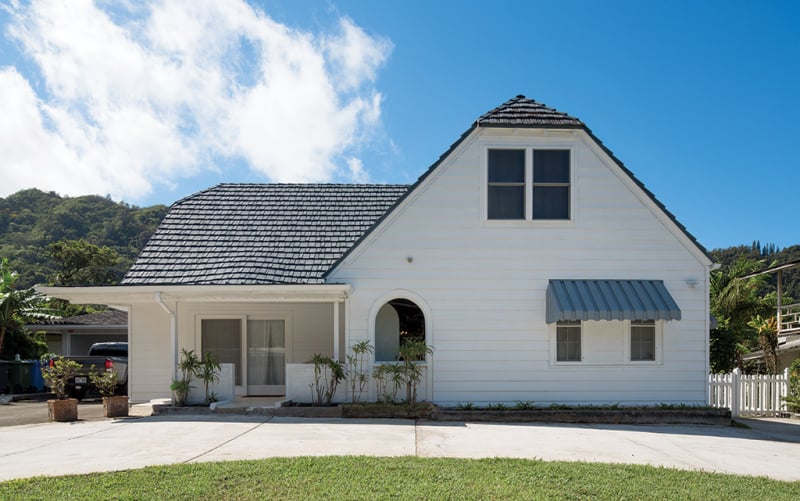 Homes were designed much differently back then, Liu affirms. "Keeping that type of character was really important to our client." To achieve this goal, Liu assembled a team of skilled craftsmen experienced in older home renovations. They identified key details in the original home's design that contributed to its vintage character, such as wood accents, ornate trim patterns and arched doorways. The team kept these classic design elements, carrying them over into the new design, and replicated them into new areas to give a consistent aesthetic. "It almost felt like a historical restoration, which was a nice break from the typical contemporary style homes that we see so popular today," says Liu, looking back on the project. Lee was also very involved in the planning and design phase of her family's new home. "She did quite a bit of research on particular styles that she liked," Liu notes. Her design choices can be seen in the kitchen, with its traditional farmhouse sink and the dreamy color of its wall tiles; and in the bathrooms, with the unique selection of fish scale tiles and brushed gold fixtures. "Luckily for us, Emily had excellent taste, which made the design process very easy," Liu says.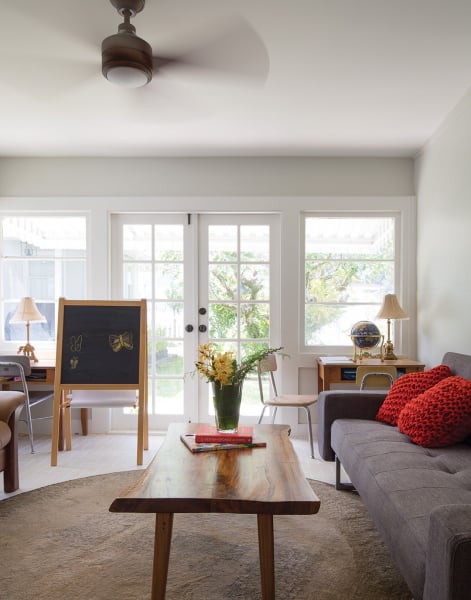 A new island was added to the kitchen for increased utility and surface area. The breakfast nook, a charming element of the home's original design, was carried over into the new layout. Vibrant aqua-green glass tiles line the walls, injecting new life into the kitchen's once-muted color palette. But it was the task of incorporating windows that challenged Liu and his team. They quickly discovered a structural support beam along the wall closest to the sink–the exact spot they planned to install a wide window.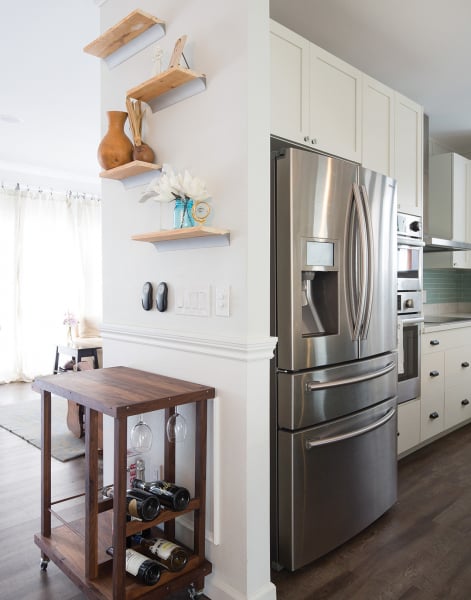 "When I first heard we might not be able to have windows in the kitchen, my heart sunk," Lee intimates. But the ingenuity of Design Trends Construction would ultimately prevail. They reached a solution: build a multipaneled window frame around the beam, working it into the design as if it were never there. Lee loves her new kitchen now, gushing that the end result "turned out better than I could have ever imagined."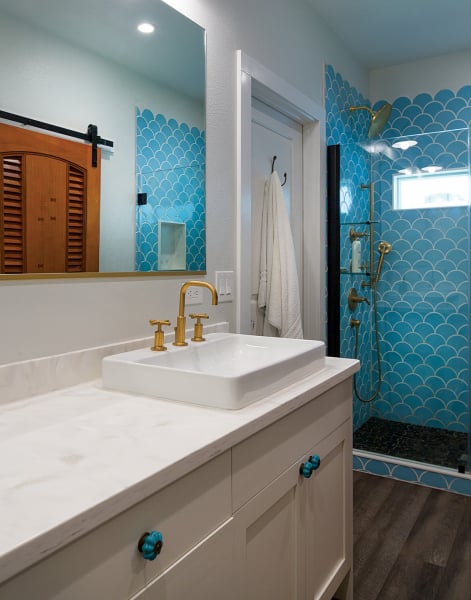 The next, and perhaps biggest, challenge was converting the home's roomy attic into a functional second floor for the growing family. Liu needed to find a way for the 1930s era home to support an entirely new level, without detracting from the old-charm design they worked so hard to maintain on the first floor. Working tirelessly with a structural engineer, Design Trends Construction removed the home's pre-existing ceiling framing, putting in new glulam beams that were then concealed within the current ceiling space. The end result is "a very functional upstairs that didn't compromise the look and feel of the downstairs in any way," Liu explains. The upstairs now features a guest bedroom and bathroom, and an office space for the homeowners to quietly work.
"Brenton took good care of us," Lee says happily. "Throughout the entire process, they showed a lot of integrity." And the homeowners couldn't be happier with their new home, getting exactly what they set out to achieve for their family: an aging house, transformed into an ageless home.