A Sustainability Guide for Your Abode
Going green starts at home.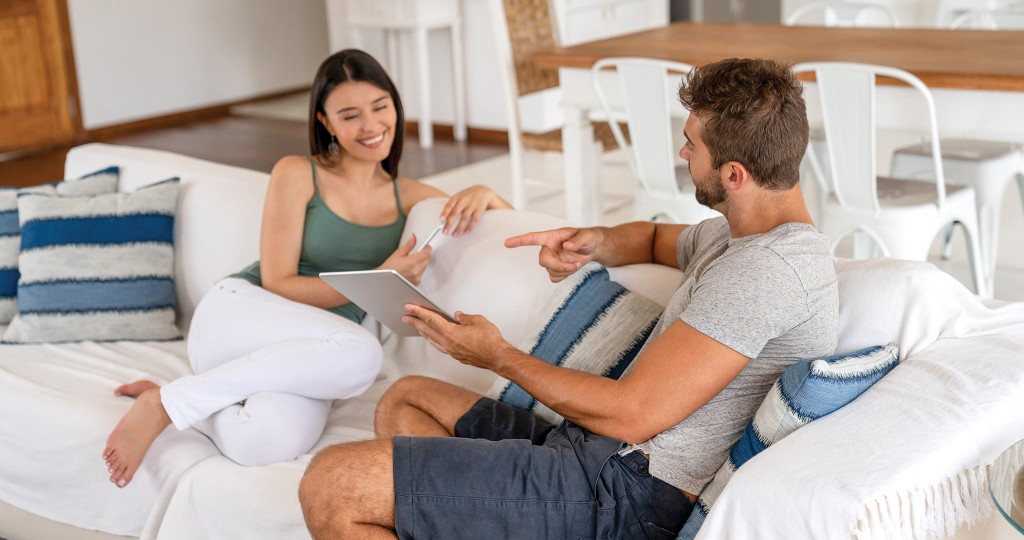 Climate change, man-made pollution and various other environmental factors are part of living in our modern world. As daunting as these issues may be, it's important to remember that every bit of effort counts — we can all take strides to help save the planet and protect our aina.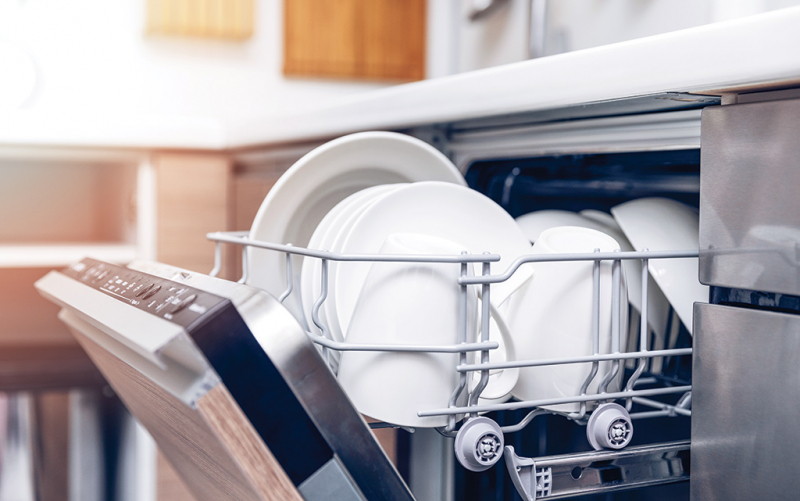 Efficient Energy
Conserving energy saves money, too. Try these practical, everyday tips from Hawaii Energy to save power while keeping extra cash in your pocketbook.
Get creative with small appliances in the kitchen. Pressure cookers, toaster ovens, microwaves and air fryers all use significantly less energy than stoves and ovens, and often cook meals a lot faster.
Fill it up. Always make sure you're washing a full load when you run the dishwasher. This will result in fewer loads overall, helping you save both energy and water. Avoid pre-rinsing dishes to conserve even more water.
Use less hot water. Water heating can be the biggest cost on your energy bill. Taking shorter showers and washing your clothes in cold water will save you time and money.
Set your appliances to energy-saving mode. It's good practice to check if your appliances and other electronic gadgets have this feature; just set it once and you're good to go!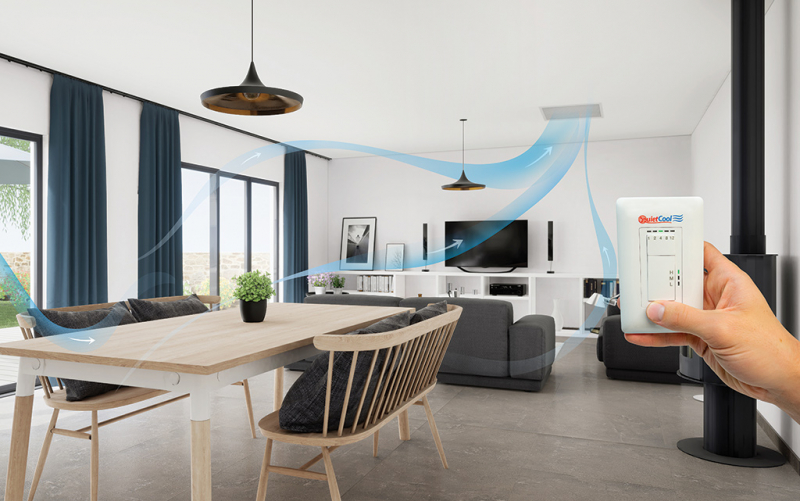 Clean Cooling
Hawaii is different from the mainland in many ways, one of which is the fact that in the Islands, as much as half of the energy used in your home goes toward keeping it cool. Al Whitworth of Island Cooling recommends installing a whole-house fan to draw heat out of your home while simultaneously increasing indoor air quality. This type of energy-efficient cooling system is perfect for our Island climate and lifestyle, allowing for open windows, cool and comfortable spaces, and lots of fresh air.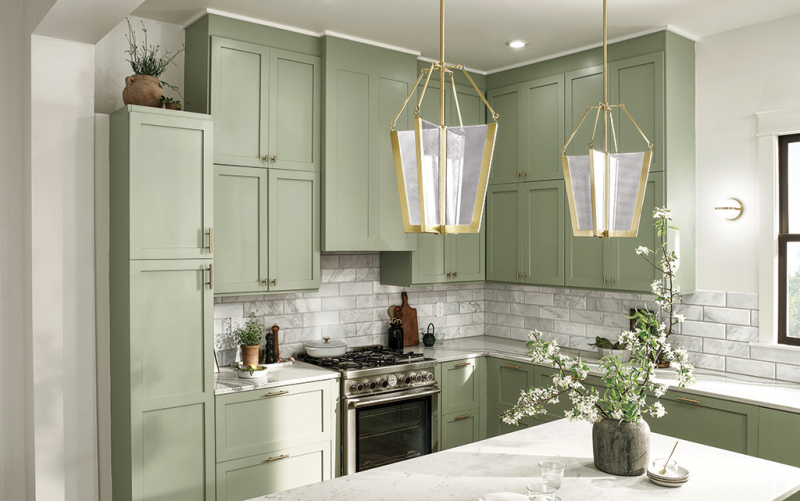 Low-Impact Lighting
The right lighting will save energy while producing less heat. Choose LED lights when illuminating your home but be sure to compare the lumens of light per produced watt, as not all LEDs are created equal. Kichler Lighting from HPM Building Supply offers a variety of stylish and eco-friendly options, including:
Dimmable LED lighting, which provides just the right amount of light while saving energy. LED lighting is unique in that if you dim the LED light 50%, you automatically use 50% less electricity. In comparison, other types of lightbulbs become less efficient when dimmed.
LED flat panel lights, which are available in round or square options. In addition to offering a clean and sleek modern update to surface-mount light fixtures, this type of LED is an energy saver. These lights provide good illumination while producing less glare than light fixtures with regular bulbs.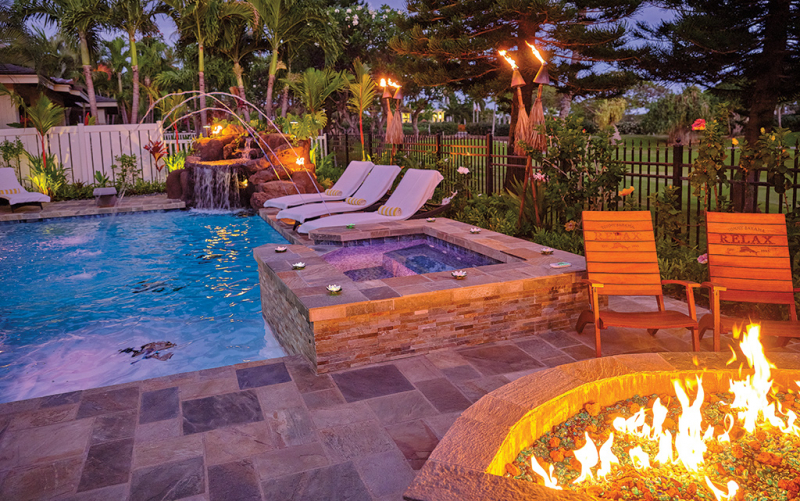 Planet-Friendly Pools
Green living steps can be made all around the house, including outside. Clifton Crawford of Pacific Pool & Spa offers these tips for ensuring your pool is eco-friendly and up to par:
Invest in a variable speed pool pump, which allows you to control the pump over a wide range of RPM (revolutions per minute), unlike a typical single- or two-speed pool pump. These pumps are quieter, will help you save on energy costs, and many even offer convenient, built-in programming features as well as better filtering capabilities.
Consider a salt chlorine generator, which uses electrolysis to naturally convert salt into chlorine. In addition to being easy to maintain and producing chlorine that is gentler on your skin, these generators reduce the amount of chemicals your pool, spa or hot tub is putting out into the environment.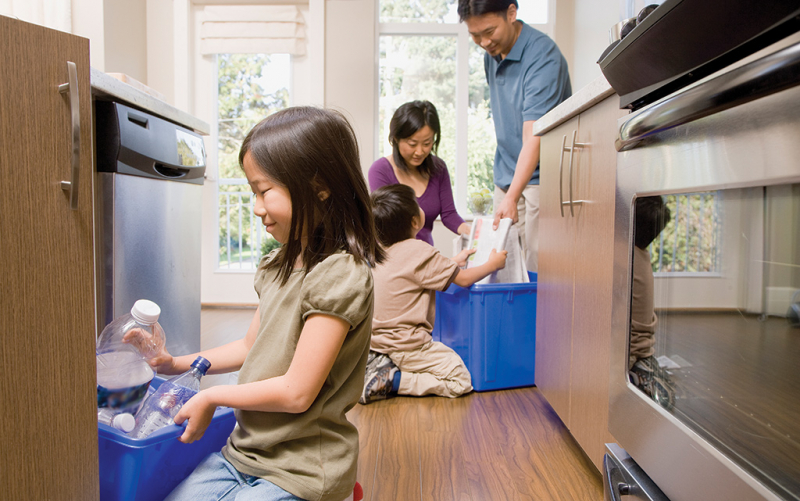 A Green Group Effort
No matter where you decide to start — whether it's with taking shorter showers, installing a few LEDs, purchasing a whole-house fan, or getting some new pool equipment — remember to get the whole ohana involved, because going green is a group effort! Here are a few extra suggestions to get the entire family on board:
Recycle. Landfills are a major contributor to soil pollution, and more than half of all items buried in landfills could have been recycled. Make the process easy for the whole household to embrace by keeping color-coded bins near the garbage can for easy sorting.
Donate or sell your family's used items. Make like Marie Kondo and ask yourself: Does it spark joy? If it doesn't, get it out of your house and into the hands of someone who can use it. Don't let old items waste away in a landfill when they could be getting a whole new life.
Take a walk. Did you know that greenhouse gas emissions from transportation are the largest contributor of greenhouse gas emissions in the country? If your destination is close enough that a drive isn't necessary, opt for a stroll instead.