A Thoughtful and Contemporary Universal Design Home Renovation
Design Trends Construction's home remodel is both stylish and functional.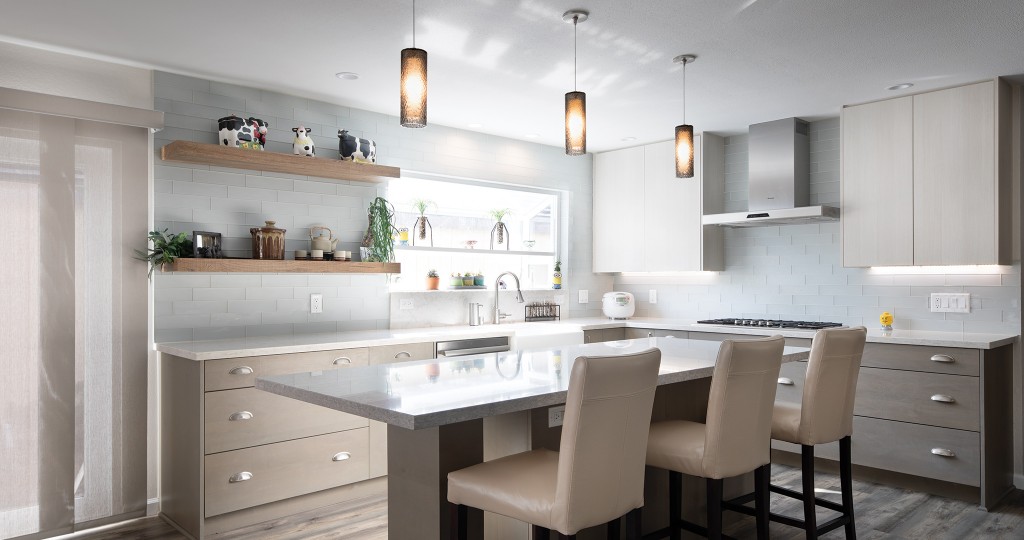 Sharing meals in the kitchen, watching children grow up, spending time together in the living room: For the owner and her late husband, cherished memories like these were made in this nearly 40-year-old house. Then, in 2019, the owner decided it was time to renew the family home in her husband's honor.
The idea was to renovate after the children were done with college, says the homeowner. But the project always seemed to get put off. Until last year.
"This was in memory of him and knowing he wanted her to enjoy the home," says Brenton Liu of Design Trends Construction. Liu and his team were tasked with renovating the 1980s-era standard track home, which houses three generations of family.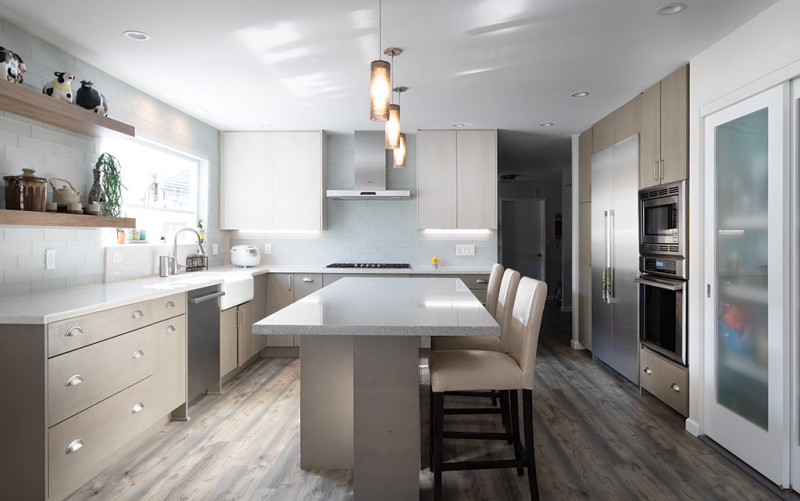 The plans began initially with the kitchen, then grew in segments, from the entryway and downstairs powder room to the master suite and more. "For the foyer, she wanted a great and stylish organized solution for entering the home," says Liu. From the front door, guests step into an organized entryway where they can leave their shoes.
"It's gorgeous," shares the homeowner, noting that when people come over, they just stop and say, "wow."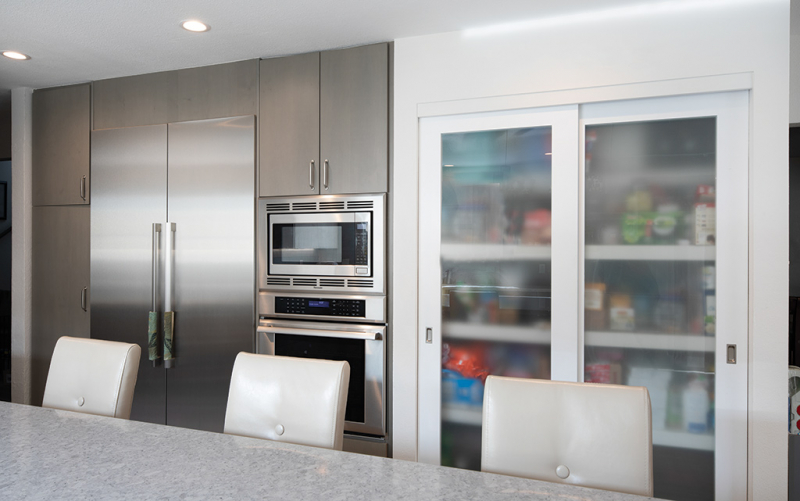 For the homeowner, it was important to have a kitchen that was easy to maintain and universally designed. "They wanted a more functional and comfortable space. Their kitchen design wasted a lot of room and wasn't laid out well," says Liu.
The kitchen now offers plenty of counter and prep space, as well as organized storage. To add visual interest, Design Trends Construction used multitoned cabinetry and different colors of LG Viatera quartz for the island and perimeter countertop. "They wanted a unique contemporary feel with some rustic and transitional highlights," shares Liu.
A built-in wall oven allows the homeowner to easily reach in to take out baked goods without having to bend down. "I wanted an oven that was counter height and I wanted to keep gas appliances," she says. A kitchen island was a must, along with durable quartz countertops.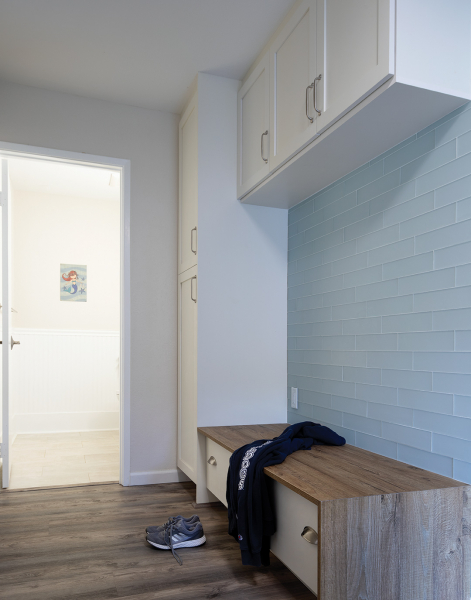 The downstairs powder room was redone to keep with the contemporary look found throughout the renovated home. "The bathroom is very modern," says the homeowner. "Everything is beautiful and very functional."
Liu also improved the design of the master bathroom, redoing the shower and adding a large tub. "We removed the partition wall, which gave it a much more functional feel,"
he says.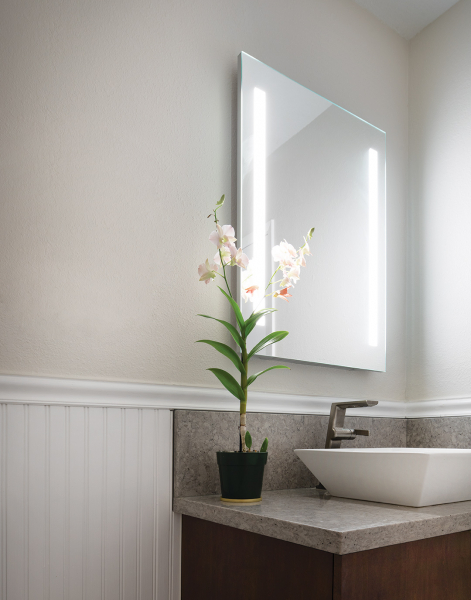 Working with Design Trends Construction was a breeze for this homeowner. "They would tell me what difficulties or problems they were having, but they would have a solution," she says.
"The one thing I really liked was they took care of me," adds the homeowner. "I consider them my boys. I would give ice cream treats before the end of the day. Everyone I met, they were just terrific. They felt like family."