A Whole New Plan
These companies may change the way you build your home.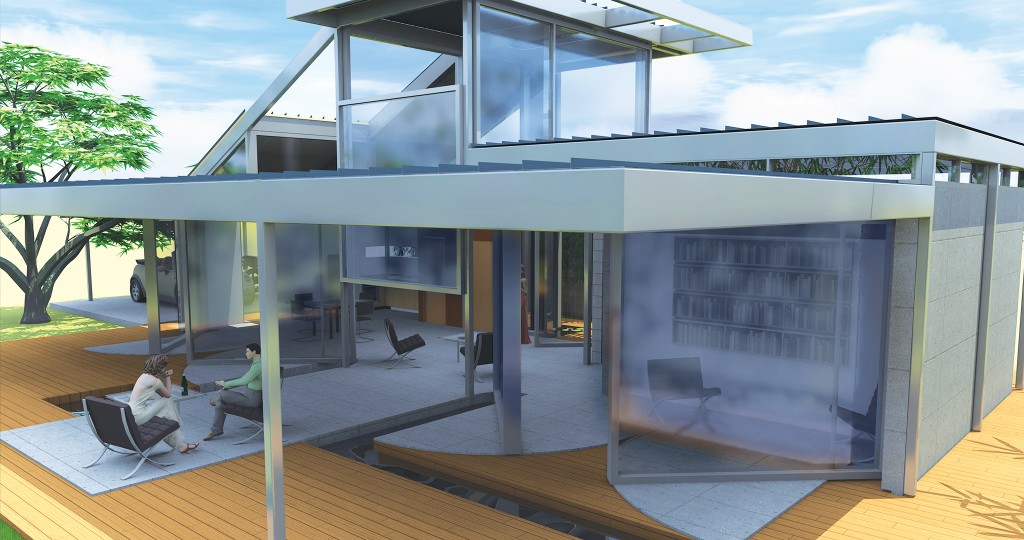 What if you could own a home designed by a reputable architect, using quality materials, overseen every step of the way by a skilled architecture or design/build firm — all at a great value and in a short time-frame? It's not the stuff of dreams. Thanks to a few innovative companies in Hawaii, this scenario has become a reality.
These four design/build and architecture firms have been working for years to find ways to increase the quality of Hawaii's homes through design, construction and material choices, while controlling the cost of building. Their solutions: Predesigned homes with efficient construction plans and great finish packages, available in Hawaii today. Check out what each program has to offer.
C2C Homes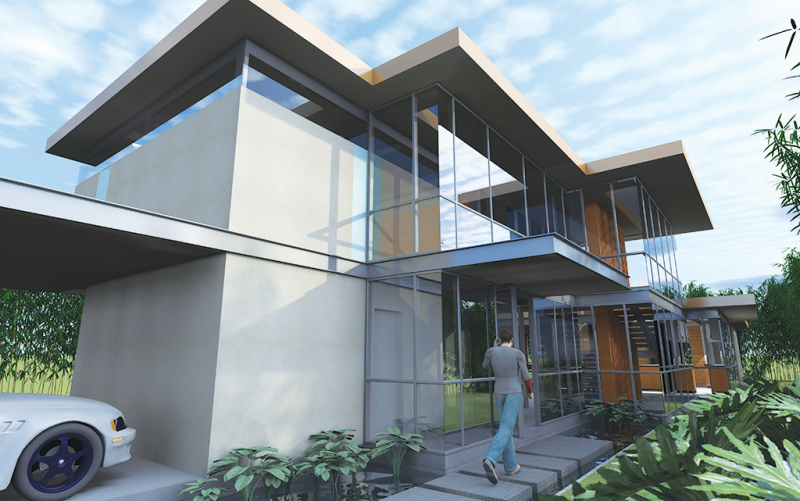 Karl Mench, owner of design/build firm Concept 2 Completion, calls his newest program, C2C Homes, "a new delivery system for homebuilding."
"We're providing value and affordability at the highest level of quality," he says.
How it Works:
Potential homeowners visit www.c2c-homes.com and browse the gallery of predesigned home plans. Site visitors will see renderings of each home plan in multiple views. Square footage, number of rooms, starting price and more are listed. Once you choose your plan, you'll meet with the staff at C2C Homes to go over the basics and schedule a site visit. During the site visit, the team will analyze the land for any features that might alter the predesigned plan. Finally, you'll choose your finish package (flooring, countertops, cabinetry, etc.). The staff will also talk you through specific modifications to the home plan, if desired, such as extra square footage.
After the initial meetings are complete, the team at C2C Homes will provide you with a total-cost and time-frame estimate. After the permitting process is complete, building begins.
How You Save:
"When you compare this to building a complete custom home, there will be two areas where you'll really start saving," says Mench. "One of them is time. On a completely custom home measuring 3,000 square feet, you'd likely have a timeline of about 24 months from start to finish." That timeline includes the up-front custom-design work done by a commissioned architect, including the time it takes to come up with an original design, modify the plan multiple times and put the plan into action.
Because C2C homes are predesigned, the average time and cost are reduced to just eight to nine months.
The customer also saves valuable time and money as a result of the building process, according to Mench. This is largely attributed to C2C Homes' ability to start several phases at once. While C2C Homes pours the foundation and preps the jobsite, other parts of the home can be assembled in the company's facility in Waipahu, resulting in much less time spent than in a traditional build. The large, facility-assembled pieces are then transported to the jobsite and put together, like a model or puzzle. With efficiencies like these, you're likely to save "as much as 30 percent of what it would cost to do the same project with a traditional delivery method," says Mench.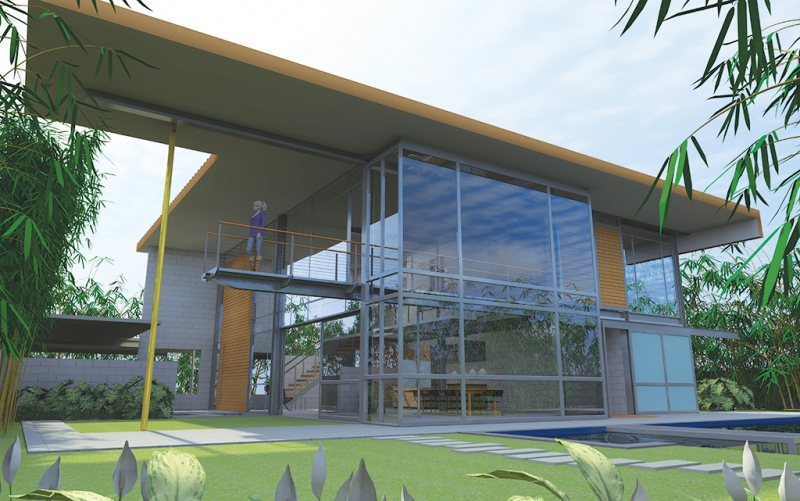 Key Features:
High-quality construction: C2C Homes are framed with structural steel and are built with durable materials such as concrete and high-quality, low-E (low emissivity) glass. "These will be completely termite-proof structures, a large portion of the homes are fireproof and, because they'll have a completely welded load passage, they will be hurricane-proof as well." That's because joints holding the framing together are welded, not nailed or fastened in some other way, resulting in an extremely strong structure.
Turnkey product: With C2C Homes, initial concept development, design, permitting, engineering and building happen with the same company. There's one firm from which to shop, one set of references to check and one source for questions, comments, changes and advice. The time it takes homeowners to search for reputable builders to carry out their design plan or a contractor to build the homes is eliminated. C2C Homes does it all. "Homeowners won't have to wonder, 'How do I do this? What's next?' We're making the homes more attainable through an easier process," says Mench.
Almost no waste: "On a typical project, you're probably sending three dumpsters to the landfill or HPower. With our process, we recycle about 99 percent of all the waste. And because we build in a shop, we can store remnants and reuse them on the next project," Mench says.
Style notes: With clean lines, an abundance of square and rectangular room shapes, minimal embellishment and lots of mitered glass, Mench describes all of the C2C Homes' designs as "Pacific modern."
"I think this type works well for Hawaii," he says. "There's lots of glass to take in different views and lots of open spaces. It works really well for our climate."
Build your home online!
In the not-so-distant future, you'll be able to select your home plan and all of its finishes online, at www.c2c-homes.com. As you change your options, the estimated cost will change as well. "Think about it like a car website," says Mench. "You can build your own car online, using standard colors and features. You can also upgrade your audiovisual system and add any number of features at that point." The site keeps a running tally of the cost of your choices. "At the end, you can have a printout of your model with all of your chosen options, including total cost at that time," says Mench.
Hawaii Architecture LLP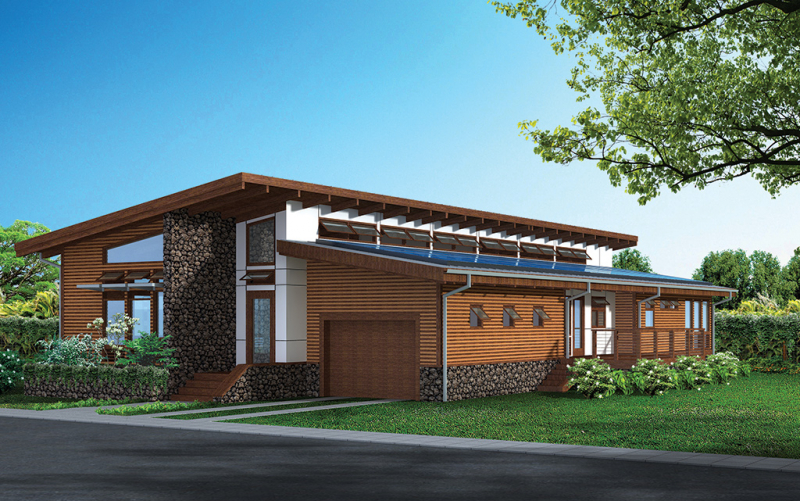 Phillip Camp, owner of architecture firm Hawaii Architecture LLP, describes his Sustainable Design Package plans as "a high-quality, sustainable product."
How It Works:
Potential homeowners visit www.hawaii-architecture.net and view three home plans, complete with renderings. Each plan lists square footage and a complete list of green features available, including sustainable materials sourced from local vendors, photovoltaic-panel packages, energy-efficient materials, FSC (Forest Stewardship Council)-certified framing, a living wall and zero-VOC paints and sealants.
After homeowners determine their favorite plan, Hawaii Architecture will work with them to modify any finishes or plan specifications they wish to change. The team then performs a site visit and analysis to determine which modifications may need to be made to the original plan based on the slope of the land, the need for retaining walls and more.
Next, the Hawaii Architecture team helps the homeowner obtain the necessary building permits and aids them in finding a contractor to carry out the job. "We'll help them put up the bid, then decipher who's qualified to do the job," says Camp. "Once they select the contractor they'd like to move forward with, we'll help with construction administration, serving as the liaison between the owner and the general contractor. We'll make sure the project gets built as intended. We're there to protect the owner and make sure the job gets done right and according to plan."
How You Save:
Barring large modifications to the design, a predesigned home plan reduces front-end time and costs. "We're providing a design that is virtually 80 percent done, architecturally," says Camp. "As long as you're sticking to one of the three designs and it's on your lot without a whole lot of retrofits, the architectural fee should be about 50 percent of what it would be on a standard custom project."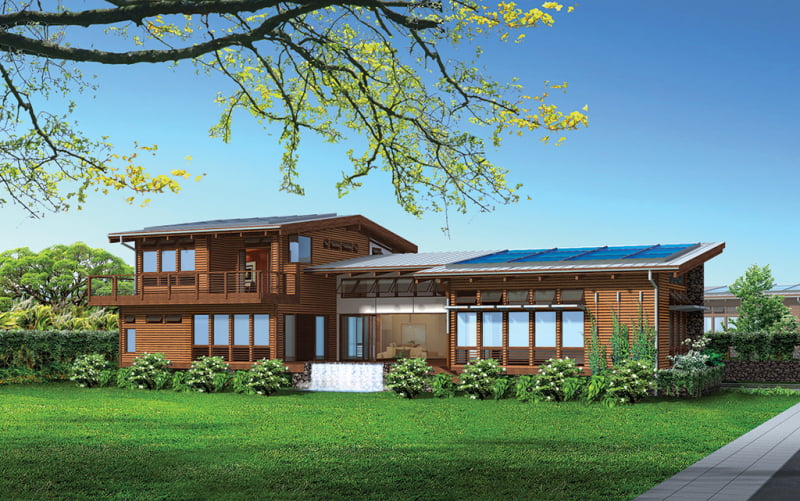 Key Features:
Green sourcing: Hawaii Architecture partners with green building-material companies. That way, the company is able to source sustainable materials, especially those that carry the proper certifications, and incorporate those products and services into the homes they build.
Contractors committed to sustainability: If clients are pursuing LEED (Leadership in Energy and Environmental Design) certification for their Sustainable Home Package, Hawaii Architecture can help them find a contractor with LEED or Hawaii Built Green-certification experience.
Increased value over time: "These homes are for someone looking for a high-quality, sustainable product and someone who can understand the return on investment," says Camp. By outfitting your home with passive cooling design, alternative-energy solutions and more, Hawaii Architecture stands to help homeowners save on their monthly energy bill and protect themselves from the rising cost of energy produced from fossil fuels.
Style notes: An abundance of wood and stone and open-concept construction give these homes a mid-century-modern look reminiscent of the 1960s and 1970s. Long roof overhangs (a natural cooling feature), wood trim and windows that open outward are prominent design features.
Bamboo Living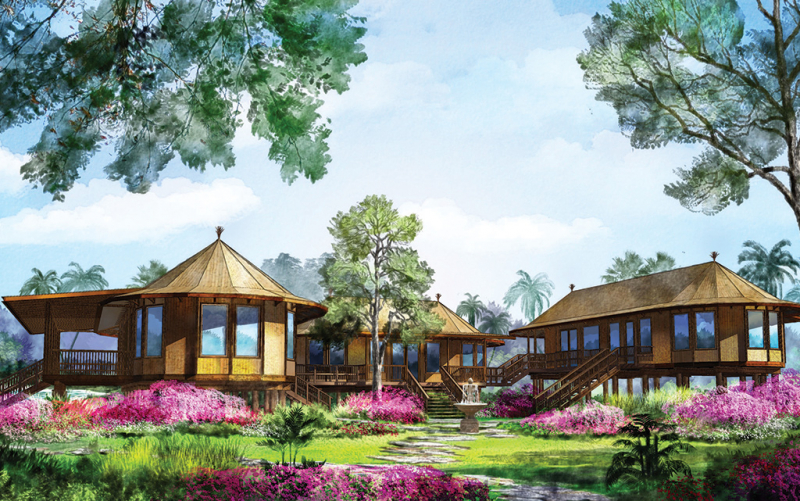 Chief architect and cofounder David Sands describes Bamboo Living homes as a "green prefab home option." The Bamboo Living Homes collection is the first home collection that uses structural bamboo to be recognized by an international building-code organization.
How It Works:
Potential homeowners visit www.bambooliving.com and choose from the company's prefab home designs. Each plan comes with a downloadable specification sheet that lists features such as square footage, price per square foot, upgrade options and information on possible LEED certification. Because these homes are shipped to the homeowners in preconstructed pieces, square footage and upgrade options are fixed once the homeowners place their orders.
Once the contract for the purchase of the home kit is signed, the Bamboo Living team goes to work constructing the prefab pieces (all the large pieces that will eventually be put together to make the home) in their production facility in Vietnam.
The owners source and hire their own general contractor, who prepares the site for installation. The team at Bamboo Living can help with the referral process, recommending contractors they know and trust. The owners and the contractor are responsible for sourcing plumbing, electrical work and materials, as well as cabinetry and fixtures, and would do this before or during the package construction phase. "It normally takes about eight weeks to craft the prefab home package at our facility, and we actually assemble the house at the facility first to make sure everything fits together perfectly. Once that's done, we disassemble the house and load the panels into a container that's shipped to the client's site," says Sands. Loading and shipping take about six weeks. Once the house arrives, "house assembly usually goes quickly: about two to five days." After the home is assembled, it's dried and ready for the general contractor to install plumbing, electrical work, finishes and fixtures.
How You Save:
Because these home plans are pre-designed, the design fee is minimal, and is included in the total price.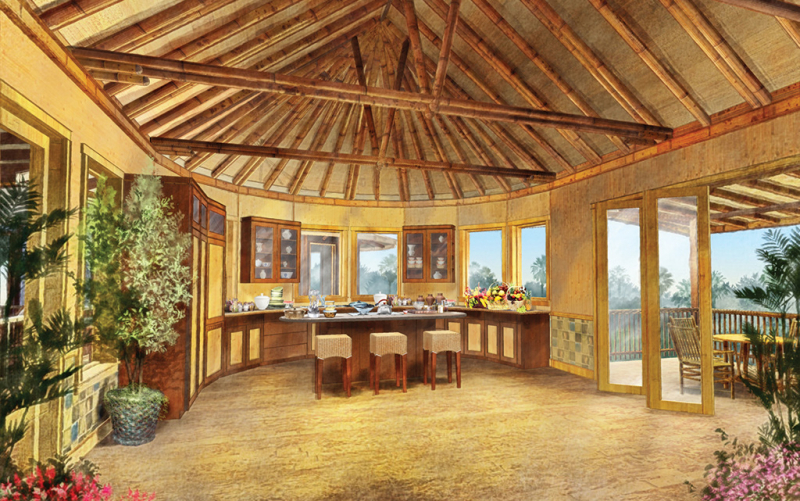 Key Features:
Renewable materials: These homes are made almost entirely of bamboo, which is highly renewable. "A bamboo plant produces structural-quality bamboo poles in four to five years compared to the 20 to 30 years it takes for timber. Harvesting bamboo poles won't harm the plant. It's like cutting grass," says Sands.
Style notes: Though homeowners can choose non-bamboo finishes for siding, cabinetry, flooring and more, the structures are still composed of mostly of bamboo. Thus, they have a distinct island-style look. Think natural cottage with an extremely earthy vibe.
Linwood Homes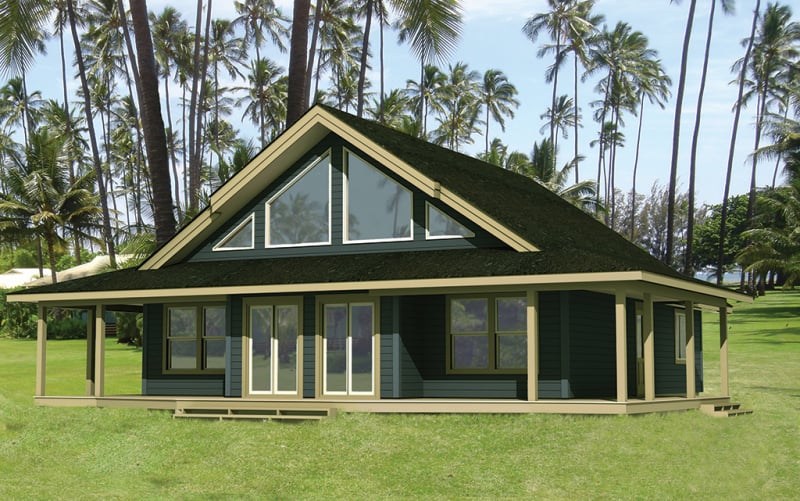 Linwood Homes has been in business on the Mainland for 42 years and delivered its first predesigned home to a resident on Maui in 1980. Company representative Jeff Herlocker describes Linwood's home program as "a high-quality, affordable custom kit home with full design flexibility."
How It Works:
The customer visits www.linwoodhomes.com and chooses from more than 180 designs. "Once they decide on the base design, Linwood Homes will work with customers to figure out their plan changes and determine how those changes will affect the materials price. Then, a full price quote will be made and, if agreed upon, a contract will be signed for the materials package," says Herlocker.
Linwood then draws up the preliminary home plan for this specific customer, reflecting any desired changes, and the customer approves the plans. After a second set of permit-ready plans are drawn, parts of the home are pre-assembled in Linwood's Vancouver, Canada, warehouse. The parts are then shipped to Hawaii and delivered to the jobsite. "Once all permits are secured, it takes about five weeks to have the home delivered," says Herlocker. Note: "All homes are designed to meet or beat Hawaii building codes, including treatment of all framing materials," according to Herlocker.
How You Save:
"Linwood Homes uses the very highest grades of framing material, and there is little or no waste," says Herlocker. In addition, "We precut our home packages, speeding up the construction time and saving in labor cost." What's more, if homeowners purchase this type of home from Linwood, there are no charges for predesigned plans, custom architectural plans or modifications to either one.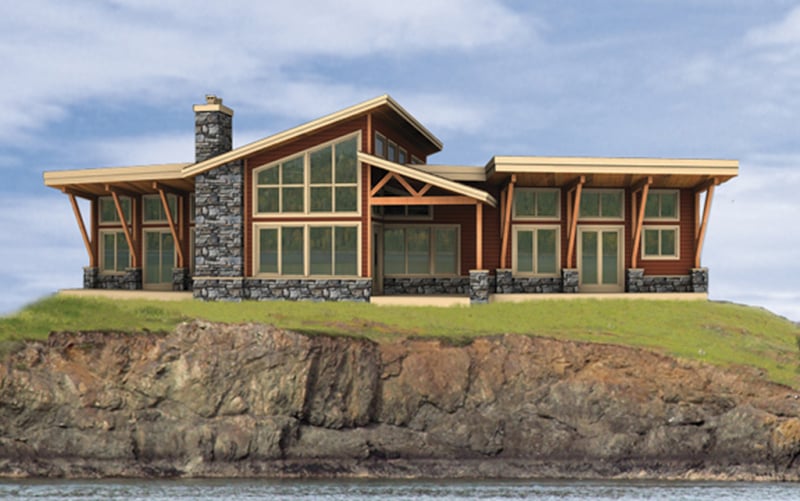 Key Features:
Longevity: Linwood Homes has refined its home-building process, thanks to 40 years of experience.
High-quality materials: "What separates Linwood Homes from the pack is the much higher, export-grade lumber, along with award-winning designs featuring green building products," says Herlocker.
Style notes: Developed and designed on the Mainland, Linwood Homes' designs feature traditional architectural styles from all over the U.S. East Coast-style designs and designs reminiscent of the American West are all featured in Linwood's library of plans.
Where to Get It
Bamboo Living
877-857-0057
www.bambooliving.com
Concept 2 Completion
261-8384
www.c2c-homes.com
Hawaii Architecture LLP
348 Puuhale Road
721-3411
www.hawaii-architecture.net
Linwood Homes
800-451-4888
www.linwoodhomes.com