Advancing Sustainability in Hawaii and Worldwide
Hawaii's sustainability goals and local framework serve as a model around the world.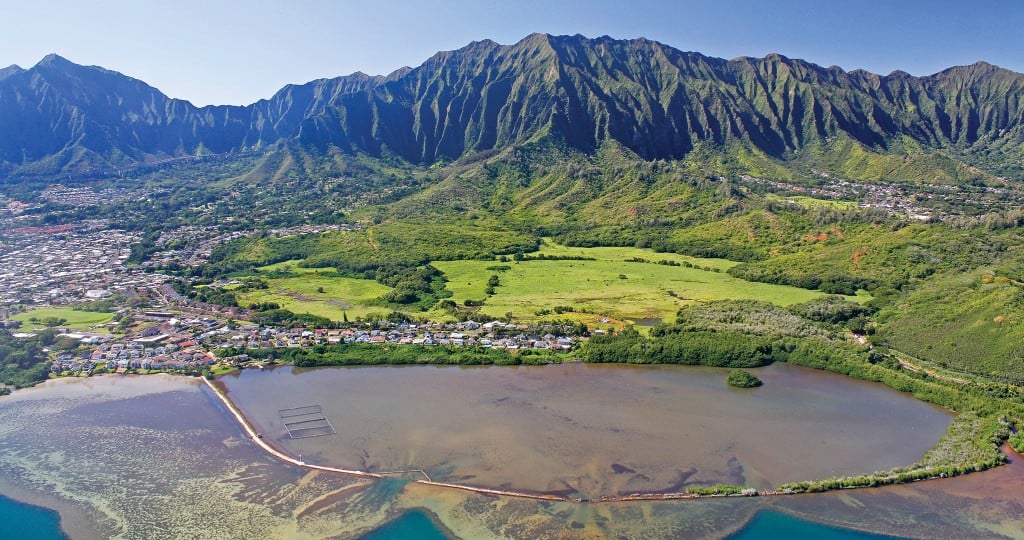 Hawaii's model for sustainability is catching on, as the number of places implementing green targets grows.
The momentum created after Hawaii received international acclaim for its sustainability commitments a year ago has led to more island communities committing to green efforts and more information for citizens who want to take action and track their own impacts.
A major catalyst behind it all is Hawaii Green Growth, a statewide public-private partnership that supports and records Hawaii's progress in achieving economic, social and environmental goals. In 2018, the partnership was recognized by the United Nations as a Local2030 Hub as a result of the Aloha+ Challenge, Hawaii's local sustainability framework launched in 2014.
"Hawaii is . . . well-positioned to be a global leader because of Hawaii's history of systems thinking and indigenous knowledge."
—Celeste Connors, Hawaii Green Growth CEO and Executive Director
"The international community recognizes the rubber hits the road at the local level," says Celeste Connors, CEO and executive director of Hawaii Green Growth. "Hawaii is delivering against the U.N. sustainable development goals through our local framework, the Aloha+ sustainable development goals, and is well-positioned to be a global leader because of Hawaii's history of systems thinking and indigenous knowledge."
Because of the state's deep community, public and private sector stakeholder engagement since 2011 — and to spotlight and support local action — Hawaii was invited to become a Local2030 Hub. The idea is for local models such as the Aloha+ Challenge to be emulated, scaled and applied worldwide to achieve the U.N.'s sustainable development goals.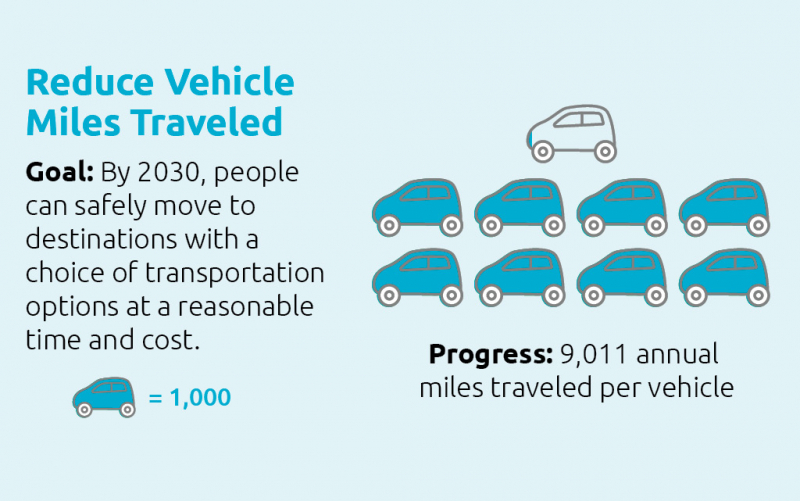 In April 2019, Hawaii elected officials from every branch of government renewed their joint commitment to meeting sustainability goals for renewable energy, local food production, natural resource management, waste reduction, smart sustainable communities and green workforce and education. Hawaii's efforts and progress in meeting these goals are tracked on the Aloha+ Challenge Dashboard.
The dashboard, which can be viewed at dashboard.hawaii.gov/aloha-challenge, currently shows that 52.9% of discarded materials in the state are diverted from the landfill for re-use or recycling, 104 million pounds of local food is produced annually, and there are approximately 7 people per acre of urban land. The dashboard also measures affordability, showing that on average, residents across all four counties spend more than 55% of household income on housing and transportation costs.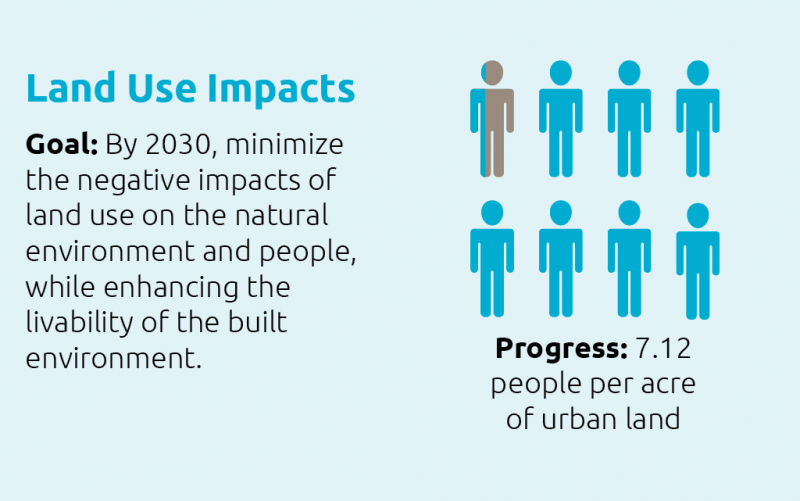 "Progress on one goal is contingent on progress across all goals," Connors says about achieving the Aloha+ sustainable development goals by 2030. "Meeting the challenge will require an integrated approach, community engagement and collaboration across sectors."
The Aloha+ Challenge has inspired the tracking of sustainability goals for businesses and residents. Hawaii Green Growth worked with top Hawaii business executives, who make up the newly formed Sustainability Business Forum, to track their businesses' progress on goals aligned with Environmental Social Governance, or ESG, metrics on the Aloha+ Dashboard, starting with energy efficiency. Working toward the state's goal of achieving 30% energy efficiency and 40% renewable energy by 2030 and 100% renewable energy by 2045, forum members collectively achieved over 4 million kWh in aggregate energy savings by enrolling in Hawaii Energy's Continuous Energy Improvement program.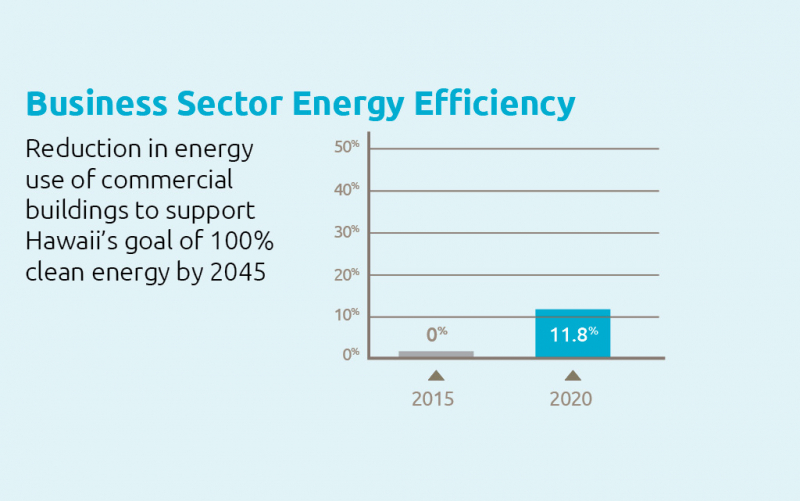 "The level of commitment is significant," Connors says. "These companies together represent over 21,000 employees, $8.5 billion in revenue, and $95 million in annual philanthropic donations." Through Hawaii Green Growth, the forum joined the U.N. Global Compact, consisting of more than 9,000 CEOs committed to sustainable and socially responsible principles.
The executives who make up the Sustainability Business Forum are committed to advancing the Aloha+ sustainable development goals across social, economic and environmental priorities to build community resilience. Some members include Hawaiian Electric, Alexander and Baldwin, Bank of Hawaii, Hawaiian Airlines and Kamehameha Schools.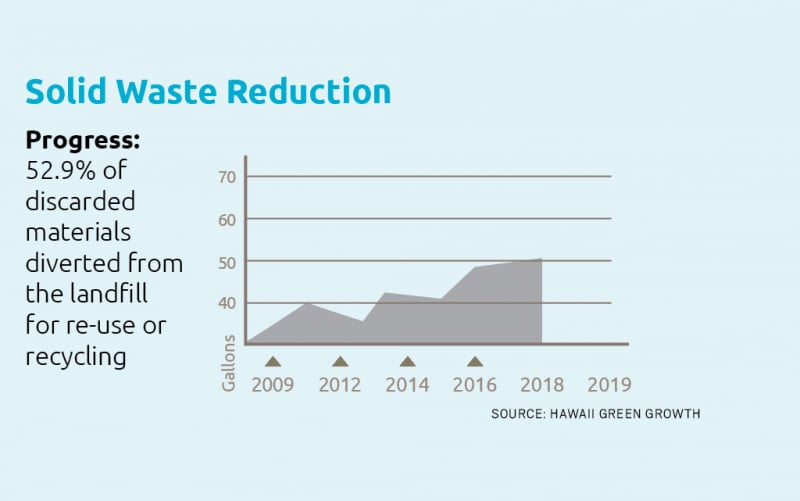 The Aloha+ Challenge has also inspired county-level residential tracking, and Kauai Mayor Derek Kawakami launched the Kauai Aloha+ Challenge in 2019 to encourage public engagement and action by residents, local businesses and schools.
"This allows individuals and families to make a specific commitment to what they're doing in their homes and their communities toward the Aloha+ sustainable development goals, such as reducing waste, increasing energy efficiency and buying local," Connors says.
In July, Hawaii Green Growth will release a five-year report on the Aloha+ Challenge, utilizing the metrics co-developed for the Dashboard over the years with partners across all four counties. After the report is released statewide, Hawaii can share news of its progress toward the Aloha+ sustainable development goals with the international community at the United Nations this July.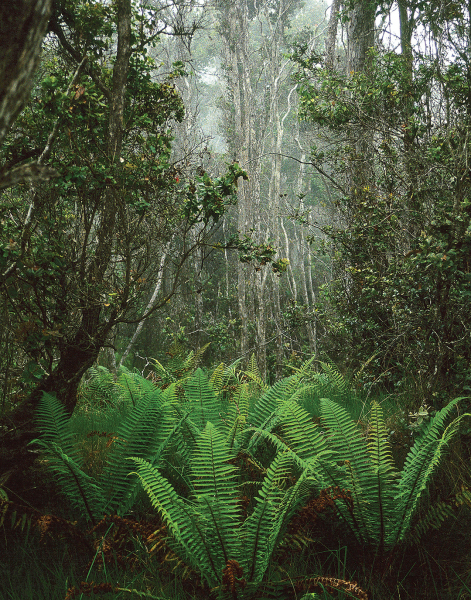 Hawaii is also sharing news of its progress with other island communities interested in adapting the Dashboard, and joined the Local2030 Islands Network in September. The network includes Guam, the Seychelles, Marshall Islands, Micronesia, Grenada and Ireland.
The network's objectives include identifying locally and culturally driven priorities, strengthening public-private partnerships, measuring progress and implementing concrete actions that build island resilience.
"A circular economy is an island economy," Connors says. "Islands have sustainability solutions that are globally relevant and can share island values and a worldview with the rest of the world to achieve the U.N. sustainable development goals."