Aging-In-Place Home Modifications for Lasting Comfort
A few changes you can incorporate into your home, either to address an ailment or plan for the future.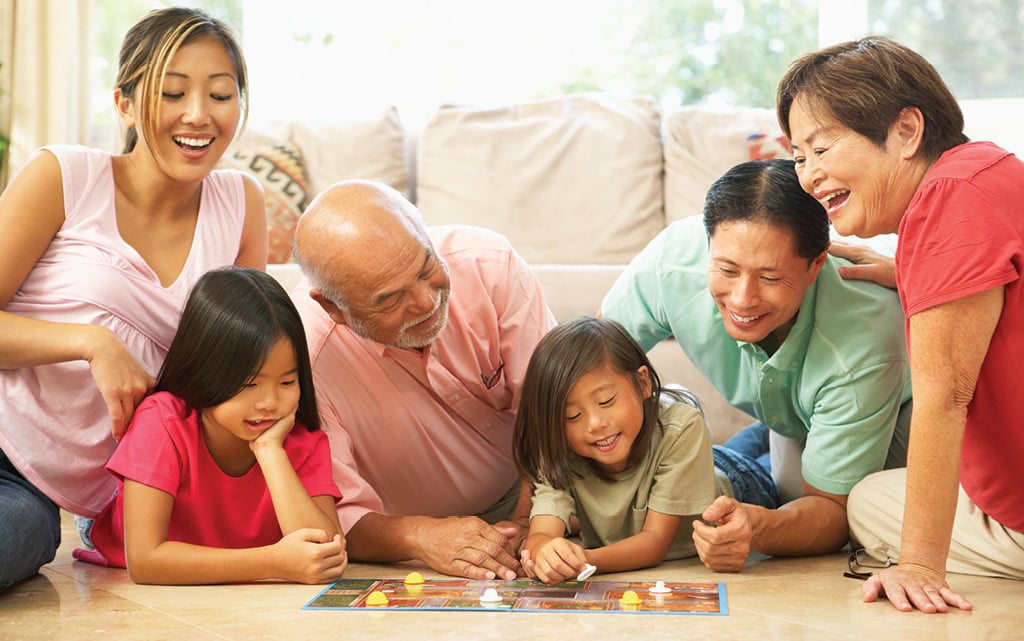 With more homeowners choosing to age in place — a whopping 90 percent of seniors age 65 and over prefer it, according to a survey by the AARP — home modifications have increased tremendously.
"Addressing a current ailment, such as a bad back or knees, or planning for the future to ensure your home can be as comfortable for you later as it is now doesn't require a whole lot of money if you do it now as part of a current remodel or build," shares Marshall Hickox of Homeworks Construction. "While most retrofitting options are simple, others can be very expensive, such as creating a curbless shower or installing wider doorways. Plan ahead and these aging-in-place benefits will just look like cool features you designed into your home."
Whether you are preparing for the future or acting now to live in your home safely and independently, it'll be important to consult a certified aging-in-place specialist, or CAPS, like Hickox, to help you design new or remodel. Work with your local financial institution to learn how you can fund your aging-in-place modifications.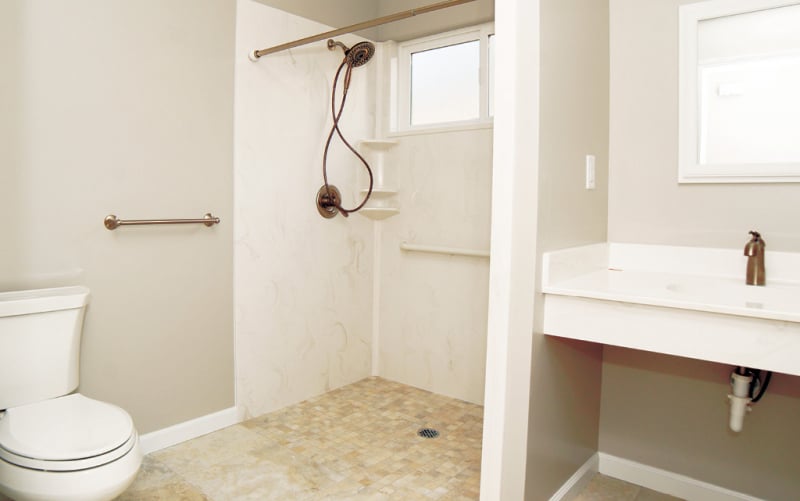 $ Getting Started
Making changes that are not necessarily expensive or labor intensive will help you avoid larger, costly renovations within the home.
Installing grab bars in high-risk areas, such as by the toilet or in the shower and bath, will provide additional support. It's critical to make sure that proper backing will support a person's weight, says Hickox.
Widen doorways to make navigation easier. "In older homes with narrow doorways, this modification is often needed," adds Hickox.
Grab bars are roughly $300-$800 per bathroom and widening doorways can cost $400-$600 per door.
BEST WAY TO PAY: CREDIT CARD
$$ Modifying the Bath
Slip-and-fall incidents are one of the most common ways seniors injure themselves, according to the AARP. And with more than a third of injuries occurring in the bathroom, it's time to make it a safer place.
Once you have grab bars in the bathroom, consider making the bathtub and shower more accessible. "To turn a tub shower into a barrier-free accessible shower can vary with wood or concrete floors," says Hickox. "There are also replacement tubs that have a door so you can still have a tub to use for therapy."
The cost of modifying your bathroom can range from $2,500 to $5,000.
BEST WAY TO PAY: CREDIT CARD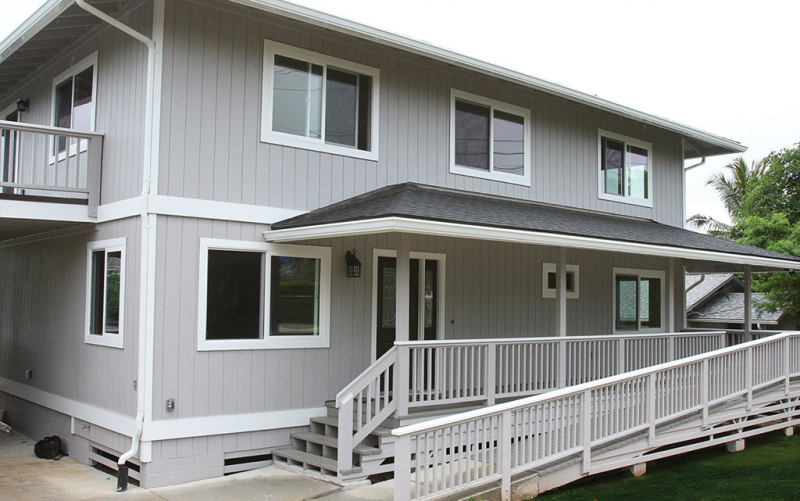 $$$ Making it Accessible
Transform your home into an overall accessible space with the addition of ramps. Having ramps at your home's entrance/exit is helpful for those who need wheelchair access and for those with balance issues, eliminating the difficulties of using stairs.
"Ramps can be aging-in-place or more specifically, ADA, compliant," mentions Hickox. "Make sure you specify what is acceptable to you."
Hickox shares that ramps for post and pier homes can be costly, especially if ADA compliance is desired or if site conditions are limited. Cost is estimated at $3,000-$5,000.
BEST WAY TO PAY: CREDIT CARD
HawaiiUSA FCU
Ewa Branch 91-1401 Fort Weaver Road
Monday-Friday 10 a.m. to 6 p.m., Saturday 9 a.m. to 2:30 p.m.
(808) 683-0830
hawaiiusafcu.com
Create a Payment Plan