All The Comforts of Home Are Found in This Abode
A new house is built for a family of five to grow together.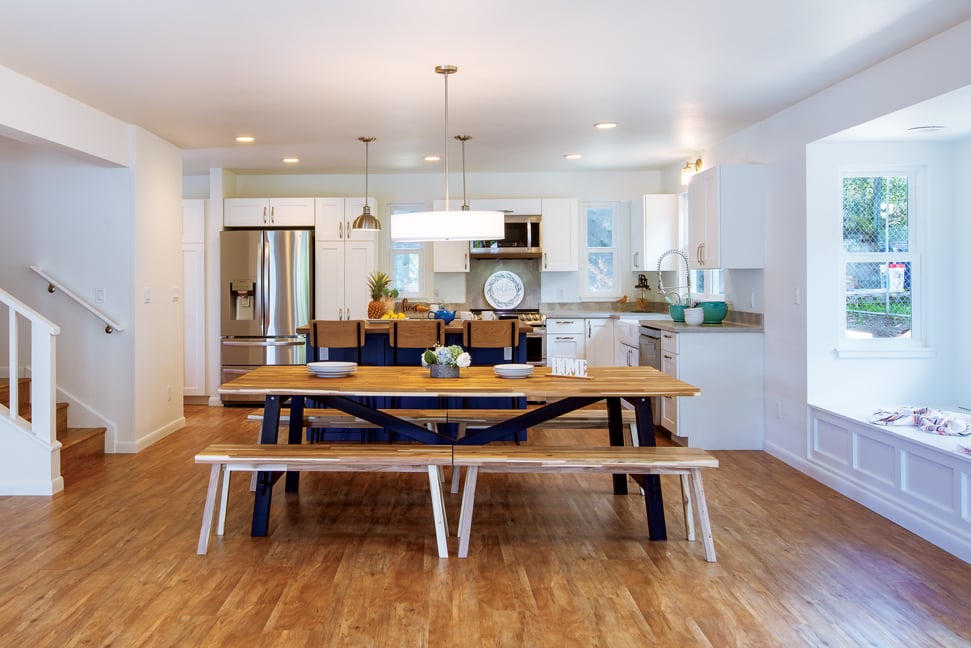 Before the Ibaras had a new home designed and built on their Pauoa property, they felt cramped in their compartmentalized house, built in 1958. They often slept in the living room because the small bedrooms were so uncomfortable, and the only view faced into their carport. "I don't believe I used to look outside before," homeowner Carly Ibara recalls.
The family knew it was time to start over. While attending a Graham Builders seminar and noting company president Evan Fujimoto's attention to site-specific design, they decided this was the company to design and build a more fitting home for their property.
"The team worked with the natural gifts of our property," Ibara says. "On their first site visit, the designers were checking things like the wind direction and sun/shade paths. I'm convinced this is why our home is so comfortable."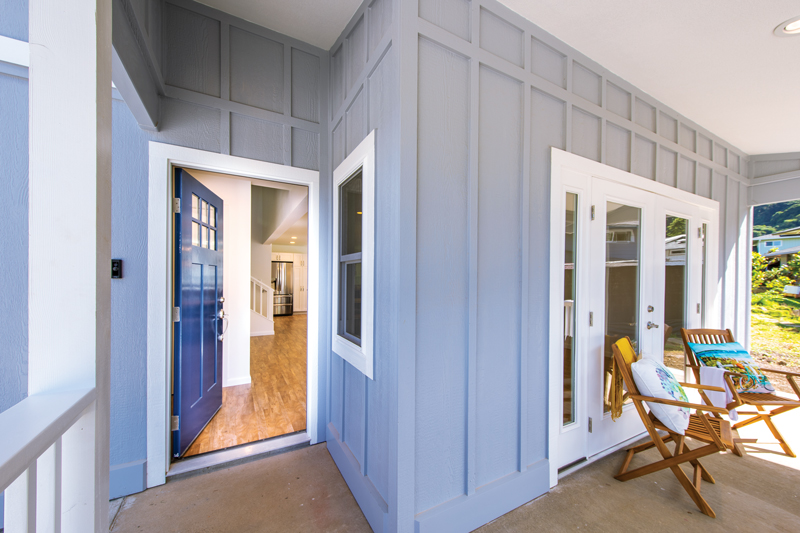 The new farmhouse-style home has shared spaces for the family to enjoy together and separate bedrooms for the parents and each of their three children. If needed later, another bedroom suite can be added to the ground floor.
A large lanai gives the family an outdoor space to sit and watch the kids play in the yard. French doors connect it to the great room, expanding to the dining area and kitchen. It's a welcoming place for the family, especially now while everybody's staying home.
"The flow of the kitchen is perfectly integrated," Ibara says. "My older son works on his homework on the kitchen island while my youngest and I work on the dining table. When older brother is done with his work, he plops on the window reading bench next to the table and watches television. This is the perfect home for us."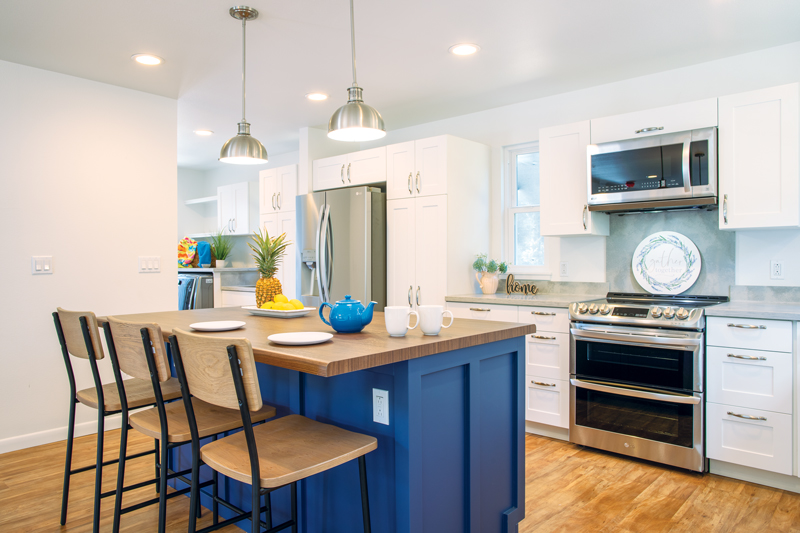 Ibara wanted a kitchen island painted blue, with a wood-look countertop. A Wilsonart laminate countertop in Walnut Heights with a soft grain finish provides the butcher block look Ibara wanted, at a price that fit the family's budget. Graham Builders' master carpenter and finish carpentry team put great detail into the island to ensure it turned out well. The island focal point is balanced with white perimeter cabinetry and a gray solid-surface countertop. Durable waterproof vinyl plank flooring in mango connects the kitchen and great room and keeps the spaces feeling light and open.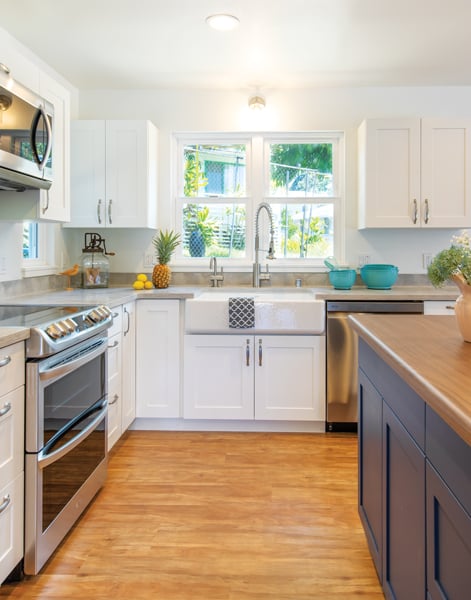 "Great attention was paid to family lifestyle, external gifts like wind patterns, sun paths, noise levels, and how this home will be able to transcend the various stages of the family's life," says Bonnie Oda of Graham Builders.
Ibara says the new home exceeds her expectations, and she is happy her family invested in quality materials. "We wanted a forever home," she says. "I can see the care and quality  throughout."