An Important Aging-in-Place Design Decision
What you should seriously think about when creating a safer home.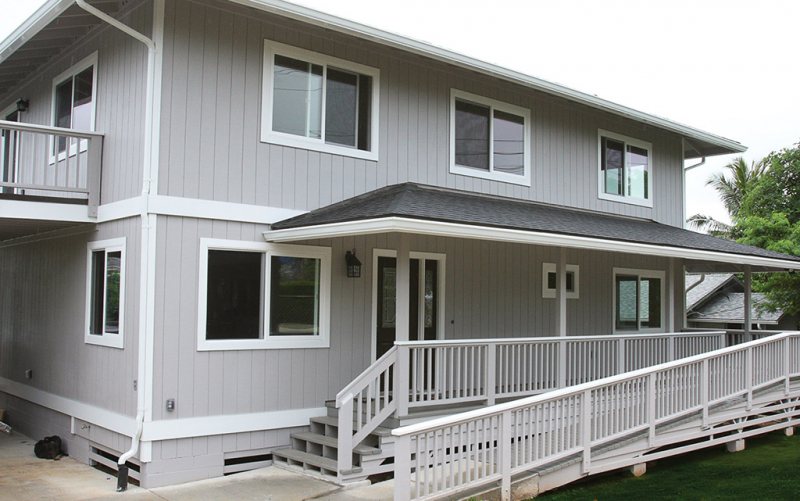 Having a safe and secure home is a top concern for most homeowners — especially those planning to age in place. But knowing where to start and what to consider can be a tough process, which is why it's important to seek out a certified aging-in-place specialist, or CAPS, to help assist you through this big decision. Marshall Hickox, president, RME and CAPS for Homeworks Construction, shared what he feels is the most important design decision you can make when planning for the future.
"Slips and falls are the No. 1 cause of major injury as we get older," shares Hickox. "Carefully evaluating a home's design to minimize slip and fall hazards is the primary goal of aging-in-place design."
When designing your home for aging in place, be sure to remove any obstacles that could lead to accidents in the future. "This means eliminating stairs and elevation changes whenever possible and installing grab bars and railings at any area that involves sitting or standing for prolonged periods," says Hickox.
Even a slight raised transition strip in your flooring or doorways should be removed. "As we get older, a change in elevation as low as a quarter inch could be the difference," says Hickox. He recommends making sure that all surfaces are anti-slip, especially when wet or dusty, and to remove any area or throw rugs to avoid tripping.
At the end of the day, designing for aging in place should focus on minimizing slips, falls and hazards that could greatly impact you and your family.
Homeworks Construction provides design-build services for those looking to build new or remodel their home. To learn more about them, visit homeworkshawaii.com.