Animal House: Tricks for a pet-friendly condo
It's not always easy to find, then live, in a small space with a furry friend.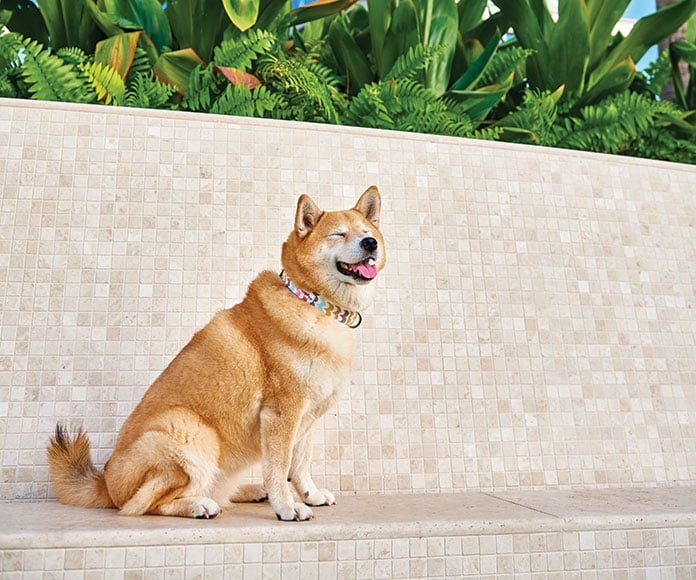 It's not always easy to find, then live, in a small space with a furry friend. Here are some tips to help Koa and Max feel right at home in a pet-friendly condo.
Sit… Wait…
Many condos say they are pet-friendly, yet the term is not entirely explicit. Some condos restrict areas where pets are allowed to walk, and others may only allow pets access via the service elevator. Be sure to check with the condo board about restrictions on weight limits, number of pets, breeds and anything else that could potentially separate you and your pet.
Sniff out the amenities
You may have found a pet-friendly condo, but what does it have to offer? Ideally, your condo would have a park to let Koa exercise and socialize, a must for dogs. Anaha at Ward Village provides the perfect amount of space to let your pup run free. If your pet loves getting pampered, consider searching for a condo that has a pet spa, or, if your pet is highly active, look for a condo that's near a dog-friendly beach or park.
What to know:
Weight limits

Number of pets

Breed-specific allowances

Pet-restricted areas
Stay! And make it a pet paradise.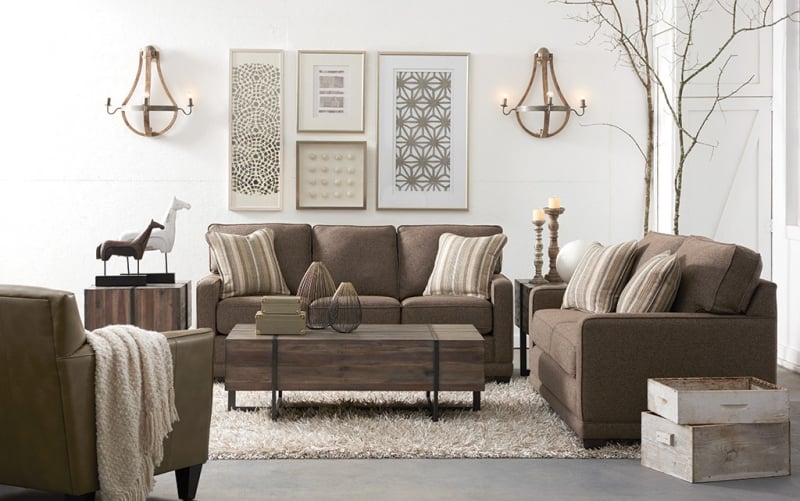 Now that you and your pet have found an ideal place to live, it's time to make it even better by adding pet-approved furnishings. Consider performance fabrics with protective coatings from HomeWorld Furniture Store, which will help preserve the furniture should accidents occur.
Breathe easier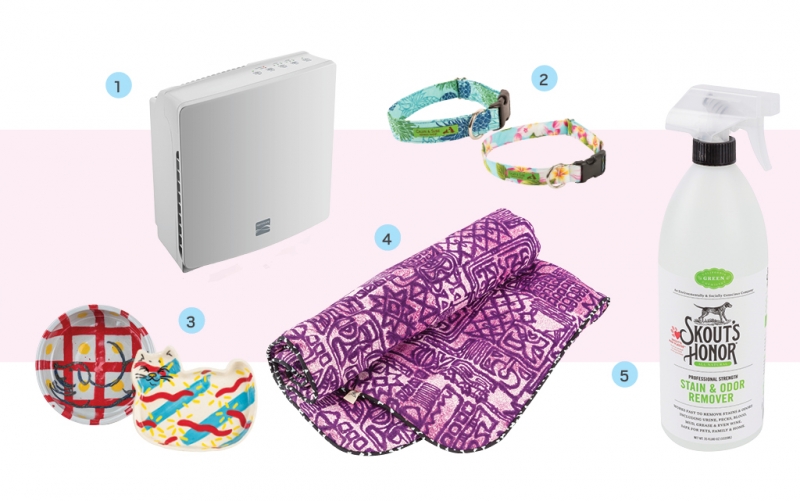 Pets shed dander, which, according to the EPA, can trigger allergic reactions or even asthma if an area is not well-ventilated, like many condos. Breathe easier with an air purifier.
Source: epa.gov
1. Kenmore Air Purifier, available for small, medium or large room sizes from Sears, can help eliminateallergens including pet dander.
2. Holoholo Collar, $28, from Calvin & Susie. Show off your pet's personality with these bright aloha print collars.
3. Cat bowl, $46, Dog bowl, $38, from The Public Pet. Purr-fect and meow-velously handcrafted from local artist Dee Oliva.
4. Barking Dog blanket, handmade in Hawaii and available in small, $27, medium, $36, or large, $55, from Calvin & Susie.
5. Skout's Honor cleaning spray, $15, from The Public Pet. This cleaner is nontoxic, biodegradable and
eco-friendly.